Barcelona's 'new' signings, Aleix Vidal and Arda Turan, arriving at ideal time
When Neymar, Luis Suarez and Lionel Messi are capable of scoring 180 goals combined in a calendar year, it is easy to understand why Barcelona would rely so heavily upon them. Yet even that extraterrestrial trio can't do everything all the time. So it was that after 18 rounds of the 2015-16 La Liga season, Espanyol became the first side to prevent every member of the Blaugrana's starting strike force from finding the net.
Saturday's scoreless derby was the latest in a string of Barca hiccups: three draws in their past four league games equate to dropping half of the points available in that span. As a consequence, Atletico Madrid have been afforded two chances in three weeks to become provisional leaders of La Liga, the second of which the Colchoneros took with a 1-0 win vs. Levante.
Barcelona can't expect to win every match but there is a recurring theme emerging from those draws. Namely, the lack of depth: With the players currently at Luis Enrique's disposal, it's been impossible to change games in a positive fashion from the bench.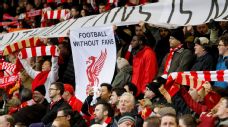 Signs of that thinness were clear in the 1-1 draw at Valencia on Dec. 5, where the Barca coach resisted from making even one substitution. It suggested Enrique's scepticism as to how well the players on the bench could step up in a key fixture. Fears over the quality of supporting players were arguably confirmed in the subsequent 2-2 draw with Deportivo, when Barcelona let a 2-0 lead slip once the Asturian made three changes (Sandro Ramirez, Ivan Rakitic and Jordi Alba were replaced by Munir El Haddadi, Sergi Roberto and Jeremy Mathieu) midway through the second half. Last weekend against Espanyol, Enrique's lack of trust in his fringe players again looked apparent as he only made use of one of his three changes despite the initial XI drawing a blank.
Those moves aren't indicative of someone who thinks he has a fully competitive squad, one capable of maintaining consistent levels of quality from the first XI down the line. Considering some of the performances from Barca's back-up players over the past six months, such concerns would be entirely understandable.
Ramirez was one of the individuals not used at Cornella-El Prat, and is symptomatic of the scarce quality on the Barca bench. Ostensibly a striker, he has failed to score a single time in either the league or Champions League this season, appearing just once in the past six league rounds. He looks well short of the level required to play for one of the best teams in the world at the moment, producing only brief flourishes of promise before disappearing for large spells. Rarely offering any solutions for his coach, his contribution has been minimal at best since he was fully promoted to the first team last year.
Fellow back-up forward Munir has been better but only slightly. Another unused substitute against Espanyol, his goal tally in the 2015-16 league and Champions League also stands at zero. Unlike Sandro, the Madrid native at least has one meaningful performance from the bench to boast of, when he was subbed on with Barca 1-0 down to Bayer Leverkusen last September and assisted the two home goals that turned the game around. But that big performance was three months ago.
With such an obvious gulf between the main starters and some of the squad players, it's little surprise that Enrique prefers to stick rather than twist on many occasions, but that lack of options is beginning to cost Barca. At any club, the value of a strong bench shouldn't be overlooked. Proof of that is clear in the way Atletico, the current La Liga leaders, have made progress by mixing things up.
Unlike his title rival, Diego Simeone has specialised in changing games from the bench this winter, doing so four times in La Liga over the last month along. First was Dec. 5 against Granada, where Oliver Torres came on in the second half and assisted the crucial second goal, wrapping up a hard-fought away win for his team that could easily have ended in a 1-1 draw. On Dec. 13, it was Angel Correa who played the role of catalyst, coming on after the break and assisting the winner in a 2-1 victory over Athletic Club.
While Barca stumbled, Atleti's two most recent league games followed the same trend. On Dec. 30 against Rayo Vallecano, midfielder Thomas was thrown on with the score still 0-0 and went on to assist fellow substitute Correa who break the deadlock in the 88th minute. Thomas then turned scorer in the next league fixture with Levante, putting away the winner eight minutes after coming on. While Barcelona's lack of options from the bench leads to losing points in the league, the strength and variety in Atletico Madrid's supporting cast has allowed them to climb to the top of the table. The contrast couldn't be clearer.
The good news for Barcelona is that they now have at least two fresh bodies at their disposal. After half a season out of action, Arda Turan and Aleix Vidal will be available to play beginning with Barcelona's forthcoming Copa del Rey clash with Espanyol. Neither are goal-scorers by trade but both have regularly managed better striking figures than Munir or Sandro at the highest level. More enticing is their ability to play the wide positions in a 4-3-3. The pair fit many of Barca's current needs well.
The timing of their arrival is also apt. The duo have an excellent opportunity to instantly prove their worth in a Copa del Rey clash with the same Espanyol side against which Barca struggled only a few days earlier. Luis Enrique may want more new players still -- in particular a pure striker -- but in comparison to the forwards currently available from the Camp Nou bench, Arda and Aleix should be a major upgrade. It's a good start.
Lee Roden is a European football writer based in Barcelona. Follow him on Twitter: @LeeRoden89.