Sergi Roberto seeking to impress Luis Enrique at Barcelona
Patience is not a virtue Sergi Roberto lacks. The Tarragona native has been going on preseason tours with the FC Barcelona first team since 2010, working hard to make an impression that could lead to competitive minutes later on.
With the pay-off never arriving, he finds himself back in the same situation this summer, hoping yet again for his big break. For once, that hope may not be in vain.
Talked up as the next big thing to come out of La Masia in his teenage years, the memory of the enormous potential Roberto showed at Barca B has faded to the degree there was some surprise when Barcelona chose to renew his contract in 2014.
One explanation for that move was the panic to cover all bases in the wake of the FIFA transfer ban, but a more convincing one was the influence of Luis Enrique, who had recently taken charge as first team manager.
Roberto was one of the Asturian's key stars at Barca B, forming a third of the midfield which gained promotion to the Spanish second division in 2009-10 then went on to set a club record points tally in the second tier a year later.
Not forgetting their past, his old mentor pushed to ensure he stayed at the Camp Nou for 2014-15. After ensuring that continuity, the coach still couldn't offer the player a significant number of minutes, however, with no consecutive starts in La Liga or the Champions League and Copa del Rey appearances limited to the early stages of the competition.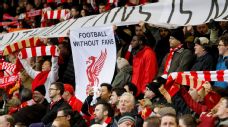 With another year wasted, it wouldn't have been a huge surprise to see rumours come true and the midfielder snapped up by Stoke City in their quest to sign more creative players this summer but once again, the Barcelona manager stepped in the Barcelona manager stepped in.
Though a move away may have been more tempting than ever, a change in circumstances at the Camp Nou suggests the promise of competitive action may just be fulfilled in 2015-16. With no Xavi Hernandez and new signing Arda Turan unavailable until January, there is space in the midfield to be seized by those good enough to do so.
Roberto needs to make his mark now more than ever; his window of opportunity open but also brief. So far, the signs are positive. With 141 minutes played he is the second-most used player in Barca's preseason.
Against LA Galaxy, he was one of the more active threats on the pitch, showing off the fast one-touch play he had a reputation for in the academy, creating an early chance on goal then scoring the Blaugrana's second.
His subsequent performance against Manchester United was particularly noteworthy as he switched to right-back and while there were a few hiccups as would be expected from a player occupying a new position, he managed to pick up an assist with a cross from the right wing to Rafinha Alcantara.
Pep Guardiola once said that Roberto is " so good he could play wherever he wants," and Luis Enrique appears to be taking that literally.
Though naturally a box-to-box midfielder, it was in the deep-lying pivot's role the player made his only three starting appearances in La Liga last season, one of which included a nearly faultless showing against Almeria, where he completed all but three passes attempted.
Attacking midfielder, defensive midfielder and now right-back, the odds of playing a part over the course of the season are multiplied by his versatility, provided he shows a good level in training.
That shouldn't be a problem for a footballer who "trains as if he was starting every game," according to his manager.
With a strong work ethic, good tactical understanding, aerial strength, competent technique, intelligence and sound link-up play, he has plenty of the qualities desirable in a Barcelona player.
Perhaps more importantly, his selflessness means he fits Luis Enrique's own particular vision for the team well, and is available at a time where a coach finally needs him.
Circumstances may previously have been less than ideal but the stars have now aligned in Roberto's favour. It's up to the player to make the step up.
Lee Roden is a European football writer based in Barcelona. Follow him on Twitter: @LeeRoden89.