Mexico head coach Juan Carlos Osorio said he is considering calling up naturalized players for the friendly against Senegal on Feb. 10 in Miami.
"Within the structure we currently have, with three players for each position, there are some [naturalized players]," Osorio said upon return from a tour of the United States friendly.
The Colombia native also said he has not finalized his picks for the upcoming friendly.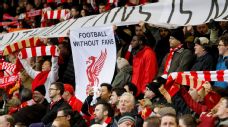 "I don't know and I can't promise [that I will be calling up naturalized players this...