Time for Wojciech Szczesny to make his Arsenal return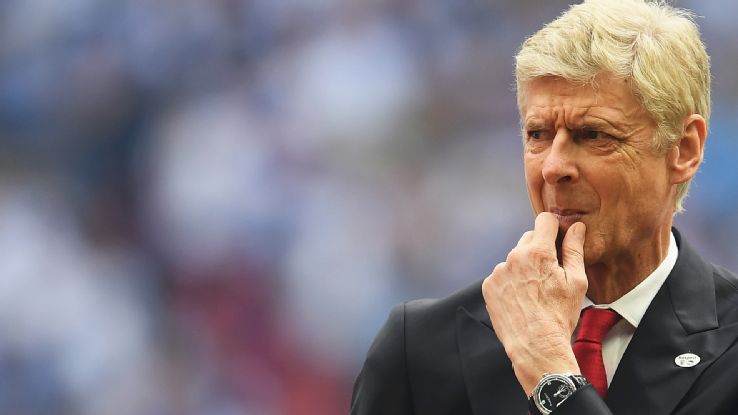 On New Year's Day 2015, Arsenal had a shocker at Southampton, compounded by a nightmare display by Wojciech Szczesny, and they lost 2-0.
After the game, legend goes the goalkeeper was caught smoking in the dressing room by Arsene Wenger who, as you'd imagine, didn't take kindly to it. Szczesny didn't play another league game for the Gunners after being dropped for David Ospina, although he was selected in the FA Cup and played the final as Arsenal won the cup for the second successive year.
That summer, Wenger signed Petr Cech from Chelsea for £10 million and sent the Polish international on loan to Roma. He had a good first season there, but it looked as if his time there would be up when the Serie A outfit brought in Brazilian Alisson ahead of the next campaign.
However, a deal was done for Szczesny to spend a second season there, and he was clear No.1, playing 38 games as Roma finished runners-up to Juventus. Now, with just 12 months left on his Arsenal deal, he's at a crossroads and so too are the club.
There's been a lot of talk that he'll go to Juventus, but Arsenal would be foolish to allow that to happen. With Ospina set for a move to Fenerbahce in Turkey, and Cech now 35, Arsenal have to think about the future and in Szczesny they have an ideal candidate.
Yes, the quality of his performances lapsed but in two years in Italy he has matured both as a player and a person. He's now a married man, and two seasons of top flight football in another league, with a different manager and coaches, has made him a more rounded player -- much less prone to the rushes of blood that have punctuated his Arsenal career.
Last season, he kept more clean sheets than any other player in Serie A (14), and that Juventus are interested in him with Gianluigi Buffon in the squad tells its own story.
The Gunners have been linked with Sunderland's Jordan Pickford, a fine shot-stopper but a player whose distribution is far from convincing; and also Jack Butland, but the transfer fee it would require to tempt Stoke to sell would make that move prohibitive when Arsenal really need to spend their money elsewhere.
At a time when fans bemoan the lack of understanding from players about what it means to represent their clubs, it's worth remembering what a connection Szczesny has with Arsenal. He was a fan before he joined at 15 and he made 181 appearances before things went sideways. He understands what it is to be a "Gooner."
Speaking last month, he outlined how much Arsenal means to him.
"For 10 years I played for a club I loved," he said. "The thing that sticks out not playing for Arsenal is, although when you lose it hurts just as much, when you win it doesn't taste as good. I would never say I give less to Roma than I do to Arsenal, it is just that the emotion is different."
Of course that's not the reason he should be welcomed back into the fold, but when you have a player of that quality who also gets it so completely, it'd be a shame to let that dressing room influence go. Szczesny is a big character, perhaps a bit too cocky for some, but then goalkeepers are supposed to be a bit eccentric and his two years in Italy mean he's more able to use that personality in positive ways.
While Cech would likely start the season as No.1 with Szczesny as the cup keeper, there's a very obvious, natural transition from the Czech to the Pole. Injury could open the door sooner and you get the sense he'd be more than ready to take his chance.
Arsenal have one of the best keepers in Europe on their books already. He's 27, still very young in the life of a keeper, and he's got plenty of years ahead him. It would be foolhardy to let that go, and there's no doubt Szczesny's performances for Roma merit a second chance.
Andrew Mangan is one of ESPN FC's Arsenal bloggers. You can follow him on Twitter: @arseblog.