Alexis Sanchez ready and recharged for Arsenal against Chelsea
You know that moment in a movie where the bad guy's evil plans are finally thwarted and he lets out a bellowing, echoing "NOOOOOOOOOOOO!"?
If you had microphones in the houses of Arsenal fans 59 minutes into the 1-1 draw away at Norwich on Nov. 29, that is undoubtedly the sound you would have heard as Alexis Sanchez pulled up with what was an obvious hamstring injury.
If it felt inevitable, that's because it was. He'd been struggling with the injury for Arsenal and there was no rest when he went away on international duty with Chile. Then Chile coach Jorge Sampaoli even said before one of the games: "Alexis has a pain in his calf and we will wait until the last minute to see if he is ready to play."
That it was his hamstring that went doesn't really make any difference. Something was going to go at some point, simply because of the amount of football he had played. Due to his importance for club and country, his managers were willing to take risks with him.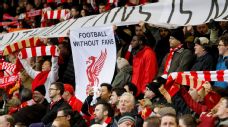 It's now been eight weeks since that Norwich game, the longest absence he's endured in his club career, and although he's a proven match-winner for Arsenal, his club have managed well enough without him. They've played 10 games, won seven and drawn two. Maybe he could have made the difference in those 3-3 and 0-0 draws at Liverpool and Stoke, respectively, but it hasn't been the hammer blow so many feared.
Bearing that in mind, it's worth asking if that hamstring injury might have been a blessing in disguise. Even after a majestic first season with the Gunners, in which he scored 26 goals and helped win the FA Cup, we might ask if we've ever seen Sanchez at his freshest; at 100 percent.
He arrived in north London on the back of a 50-game season for Barcelona and Chile in 2013-14, which included the World Cup in Brazil. He then played his first game for Arsenal on Aug. 10 and made a total of 52 appearances before adding a further six in Chile's victorious Copa America campaign. He came back and played in Arsenal's first game of the season after just a couple of weeks' rest.
It's also worth noting that total doesn't include any of the friendly fixtures Chile played throughout that season, as they qualified automatically as hosts for the tournament. Back in 2012-13 he played 41 times for Barcelona, plus internationals for his country. In 2011-12 there was a Copa America followed by a 40-game La Liga season plus internationals which, of course, require transatlantic travel. Sure, it's not as if players are in the cheap seats during air travel, but it all adds up.
Suffice to say, Sanchez has played a lot of football in the past few years with very little rest. His style of play is hugely energetic, as we know. He chases up and down the pitch like a man desperate to take the ball back from the opposition simply so he can do something with it himself. From first minute to last, he's going at full pace. That he's managed this long without breaking down is a testament to his physicality and fitness.
However, it all caught up with him that day at Norwich and it's hard not to think that the caution Arsenal have shown since then isn't simply to ensure he's fully fit again. It's essentially become a midseason break for one of the team's most important players. Sure, it was enforced. Under normal circumstances no manager could countenance leaving someone of his quality out of the side for that long, but these were not normal circumstances and from the initial cloud, perhaps Arsenal have found a silver lining.
He's now on the brink of his comeback at the most crucial part of the season. There's Premier League, FA Cup and Champions League football on the schedule and Arsenal will have a rested and hugely eager Sanchez to put back into the team. He's a player that wants to play even when injured so you can be sure that sitting out so many games would have tormented him.
He'll be dying to get back out there and to make up for lost time and it'll be exciting to see what he can do with his batteries fully recharged.
Andrew Mangan is one of ESPN FC's Arsenal bloggers. You can follow him on Twitter: @arseblog.