Nacho Monreal well-deserving of new Arsenal contract
When Nacho Monreal signed for Arsenal three years ago this month, few Gunners fans knew much about the Spanish full-back. An injury crisis at full-back meant his arrival was greeted more with relief than excitement. However, Monday's announcement of a new long-term contract for Monreal has been met with widespread delight. During his time at the club, Monreal has made himself an invaluable first-team fixture.
It's a tale that should prove inspirational to other unheralded arrivals, such as recent Egyptian acquisition Mohamed Elneny. The deadline day signing of Monreal was, much like the deal to sign Elneny, seen as primarily an emergency measure. Kieran Gibbs had picked up an injury, and the only reserve left-back, Brazilian Andre Santos, was distressingly short of both form and fitness. Arsenal had initially intended to bring Monreal in during the summer of 2013, but brought forward the deal to ensure they had the necessary cover.
It took him some time to find his feet in English football. Monreal struggled at first with the pace of the Premier League, as well as Arsenal's strategic approach. When Monreal first joined the club, Wenger was still insistent on having his full-backs press high up the pitch, with a starting position close to the halfway line. That frequently left the Gunners exposed on the counterattack. For all his qualities, Monreal is not the quickest full-back out there, and leaving space in-behind meant perennial danger on that flank.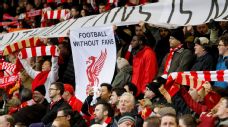 However, his fortunes were transformed in the fall of 2014, when yet another defensive injury crisis prompted Wenger to shift Monreal inside to play at centre-half. At first, the decision was baffling: Monreal had not quite come to terms with the physical side of playing at full-back in the Premier League, so why turn up the heat by putting him in the middle? Nevertheless, Wenger clearly believed Monreal's positional instincts would enable him to thrive in the centre.
For the most part, he was right. The decision arguably proved the making of Monreal. Forced to meet the athletic challenge head-on, he steadily improved. His ability to out-muscle opposing forwards grew, as did his ability in the air. Playing through the middle, he was the defence's chief distributor, so his confidence on the ball increased. By the time he returned to his preferred position at full-back, he was a far better player.
That speaks volumes about his character. When asked to play out of position, some players would have sulked about it. Monreal accepted the challenge and blossomed. It's that terrific attitude that has endeared him to his manager as well as the club's supporters.
"Overall, his attitude has been absolutely fantastic on a daily basis since he arrived here. He's 100 percent committed and I think as well he has always improved since he has arrived and has shown that in many big games as well. He's calm, focused and dedicated. He's well-accepted and loved by his partners. He has the modest approach of a player who wants to give his best to the team. Everybody senses that and that's why I think it's important for the club to have that stability," said Wenger after the announcement of the new contract.
Wenger can now feel secure in the fact that the likes of Monreal, Per Mertesacker and Laurent Koscielny will stay at the club over the coming years to help oversee the next generation of defenders. It's fantastic that the young Hector Bellerin is able to learn from his compatriot on the opposite flank. Their perfectly balanced relation on the field is reflected in the fact that Monreal is able to mentor the younger man away from the pitch.
Monreal is never going to be a player to make back-page headlines. However, his dedication has made him one of the team's most consistent performers. Those who work with him and watch him week-in and week-out know his value. That has now been reflected in a new contract on improved terms, which will ensure Monreal will spend his best years with Arsenal. With an attitude like his, he might yet get even better.
James McNicholas is one of ESPN FC's Arsenal bloggers. You can follow him on Twitter @gunnerblog.