Mohamed Elneny deal represents vote of confidence in Francis Coquelin
For a club that is now more used to buying players like Mesut Ozil, Alexis Sanchez and Petr Cech, Mohamed Elneny can hardly be considered a statement signing for Arsenal.
But there is a clear statement that can be read between the lines of Arsene Wenger's decision to sign the Egypt international midfielder for £7 million from Basel instead of going after one of the bigger names the club had been linked with. It's a sign of his faith that Francis Coquelin will be his main holding midfielder for the long term.
Elneny may be exactly what the Gunners need at this point, a hard-working gritty midfielder who can shoulder the defensive burden while Coquelin recovers from a knee injury that will keep him out for three months. The Egyptian also represents a win-win situation for Wenger in the sense that no one would question a decision to restore Coquelin to the starting lineup once he's fit -- probably not even Elneny himself given his seemingly modest and down-to-earth attitude.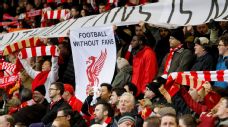 That could have been a problem had Wenger spent £25-30 million on the likes of Victor Wanyama or William Carvalho, both of whom would have come to the Emirates expecting a regular starting role.
So by spending just £7m on a player from the Swiss league, Wenger has addressed his short-term need without rocking the stability of the team, which he values so highly. Hardly any interview with the Frenchman is complete without his continued use of the words "solidarity" and "spirit," and Wenger would not have made a signing he thought could jeopardise the togetherness of the dressing room. Taking away Coquelin's starting place after he emerged as one of the team's leaders on the pitch last season might have done just that.
If Elneny takes his chance and plays so well that he can't be dropped, then he simply goes down as a brilliant signing. But that's the challenge he has to rise to as Coquelin has clearly earned a vote of confidence.
The holding midfield position had been Arsenal's Achilles heel since Alex Song's departure to Barcelona in 2012 -- some would say since Patrick Vieira's departure to Juventus in 2005 -- until Coquelin defied expectations by coming back from a loan spell at Charlton last January to make it his own.
The Frenchman was the main reason for Arsenal's resurgence after New Year, bringing much-needed balance and fortitude to the team with his ball-winning skills and workrate. Casting him aside in favour of a shiny new arrival would not be Wenger's style.
Coquelin joined Arsenal as a 17-year-old and spent years out on loan before getting the chance to break into the first team for good. Along with Hector Bellerin, Aaron Ramsey, Theo Walcott and Alex Oxlade-Chamberlain, he represents exactly what Wenger wants to build his team around: players who joined as teenage talents and developed a loyalty to the club over the years.
Wenger has repaid that loyalty time and again when those players have faced lengthy injury layoffs, and that's part of the reason why "solidarity" is such a buzzword at the club.
With Arsenal top of the Premier League table, it may have been tempting to splash big money on a world-class player who could have pushed the team over the line in their quest for a first title since 2004. But over-spending in the transfer market seems to be an even more repulsive thought for Wenger than having tea with Jose Mourinho. Even with the finish line in sight, he's not about to change his ways.
Arsenal had the option of signing a much more established player than Elneny -- at a much higher price -- last summer. The likes of Morgan Schneiderlin (Man United), Sami Khedira (Juventus) and Geoffrey Kondogbia (Inter Milan) all changed clubs in the offseason, without Wenger stepping in to land one of them. That was the first clear vote of confidence in Coquelin, though it was also a massive gamble on the Frenchman staying fit for the entire season.
Since that gamble didn't pay off, Elneny could well be a perfect solution. And, more than that, the Egyptian will clearly have a role to play in this team even after Coquelin comes back. Indeed, Wenger has already lauded his versatility, saying he still doesn't know whether Elneny will be better suited to a box-to-box or purely defensive role in the Premier League.
With the ageing trio of Mikel Arteta, Mathieu Flamini and Tomas Rosicky all out of contract in the summer, the 23-year-old Elneny could prove a key piece in a rebuilt Arsenal midfield over the next few years. While Coquelin remains top dog right now, how he dovetails with his new teammate could ensure that the Gunners' central midfield issues are well and truly solved in the future.
Mattias is ESPN FC's Arsenal correspondent. Follow him on Twitter: @MattiasKaren.