If Arsenal are to challenge for the title, Wenger must be active in January
Arsenal are making a surprising amount of noise in January. Mohamed Elneny is on the verge of joining the club in a £7 million move from FC Basel, the biggest deal of the window so far, and even Arsene Wenger has been talking about a "busy" month for the title challengers.
Arsenal fans will hope he stays true to his word and that the Egyptian is not the only new face through the door.
Michael Cox wrote convincingly on this very site about the false lure of the transfer market and how this season's most impressive teams have all relied more upon internal improvement than external recruitment. Leicester City and Tottenham are both cited as examples, along with Arsenal, who only signed Petr Cech in the summer but have become a more convincing team this season, with players such as Mesut Ozil and Olivier Giroud raising their level significantly.
It is a good point, and very well-argued, but it is also true that the second half of the season is more exacting and teams that suffer injury problems as frequently as Arsenal cannot afford to get complacent. At present, Mathieu Flamini is a first-choice midfielder, which is a perilous position for any reputed title contender to be in. It is not about signings for signings' sake, but addressing evident weaknesses in the squad.
Arsenal have a big chance to win the league this season. It would generate a tidal wave of frustration if they don't strengthen their options sufficiently in January and then, chasing three competitions, fall away in the spring. It would confirm all the old stereotypes about Wenger's Arsenal.
A grand overhaul of the squad is not required, but a new defensive midfielder is. A defensive midfielder who can slot right in and be an asset in the final 18 games of the league campaign, ideally helping Arsenal to their first title since 2004.
This is an important point to remember when appraising the signing of Elneny. Foreign players often need time to bed in. It was Wenger himself who first established this truism when he regularly claimed in the early years of his reign that it took six months for signings from abroad to really settle down and master the English game.
Even Robert Pires needed this adjustment period. Wenger tells a nice story about one of his most successful-ever imports, and indeed his most successful:
"I remember the first time Robert Pires arrived, I told him that he will sit next to me on the bench against Sunderland and won't start the game. After half an hour he asked me, 'Is it always like that?' and I said, 'Yes, and it can get worse than that!' It can take time for them to adapt to that. Thierry Henry said he was worried his teammates thought he was rubbish in his first few weeks! It can affect players."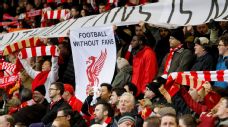 Switzerland is a world away from England, let alone Egypt, and Elneny will be presented with many challenges when he does complete his transfer and begins the process of assimilation. Maybe Arsenal can rely on him to fill in immediately, but maybe they cannot. And with Francis Coquelin still absent with injury they may need an extra body before Elneny is truly ready.
Coquelin is running again after his medial tear, which can only be good news, but he is not expected back until the end of February at the earliest. Meanwhile, it does not speak volumes for Calum Chambers' ability in that position, even in a makeshift role, that Flamini has been preferred to him of late.
Then you come to the matter of Elneny's skill set. Sometimes it is a virtue to admit your ignorance and this writer can't pretend to have anything beyond a superficial knowledge of what kind of player the Basel midfielder is. But Elneny seems to share more characteristics with Aaron Ramsey, with his penchant for a shot, than he does Coquelin. Scoring six goals in 2015-16 so far does not suggest he plays with the kind of defensive focus that Coquelin possesses, and that balances out a team loaded with attackers.
Maybe another signing would be superfluous. Coquelin will be back in a month and a half or so and maybe Arsenal will get by without further injuries this season and glide to the title.
But persistent reports linking the club to Victor Wanyama at the end of the season are an acknowledgement that reinforcements are needed in defensive midfield. It would only bolster Arsenal's hopes of finally winning the title again if they can bring another body in this winter.
Tom is one of ESPN FC's Arsenal bloggers. You can follow him on Twitter @tomEurosport