Wenger's consistent Arsenal suited to unpredictable Premier League season
Arsenal's defining characteristic during the latter-day Arsene Wenger era has been consistency. Eventually, as the years between trophies lengthened and first Chelsea and then Manchester City surpassed Arsene Wenger's club, that steadiness became less of a virtue and more of a punchline.
A steady string of third- and fourth-places finishes, along with early Champions League exits, stopped being accomplishments and started becoming a millstone. In that light, it's hard to get excited about where Arsenal are now. Sure, they might sit atop the table halfway through the season, but they only have 39 points, and besides, we've seen the Gunners have a good half season and then fade away story before.
It's almost easier, simply by virtue of the club name on their shirts and the man patrolling the sideline, to dismiss them as pretenders than take them seriously. But the Premier League is changing. All of a sudden, consistency isn't something to be sneered at -- it's a rare commodity. And as getting results week in and week out becomes harder, Wenger's ability to keep a steady ship in the face of adversity, and keep getting results that are just good enough week in and week out, might become the defining characteristic of a championship-winning team.
As a coach, Wenger has this ability to just make stuff work. As a manager, he keeps putting himself in a position where he has to. Two of the mainstays of Arsenal's starting XI this year, Francis Coquelin and Hector Bellerin, ended up as starters out of desperation last season when the team went through its annual injury crisis.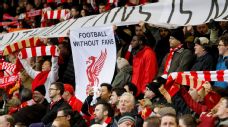 Coquelin was called back from a loan at Charlton Athletic and a month later he was starring against Manchester City. Now a year later, it's him the team are struggling to cover for. Bellerin was so young and raw that before last season Arsenal bought not one but two players to shift ahead of him on the right-back depth chart. But Mathieu Debuchy got injured and Calum Chambers struggled, and Bellerin seized the job and hasn't stopped bombing forward with it ever since.
That's not to say Wenger is a perfect miracle worker -- the less said about the Yaya Sonogo era, the better -- but more often than not, somehow, the Frenchman finds a way to avert disaster.
Of course, the only reason that Wenger has to scramble so much to solve problems is the consistent lack of forethought in preventing them. This summer the only piece of note that the team added was keeper Petr Cech. Effective depth in the midfield has been a longstanding issue for Arsenal that Wenger has never addressed. So when last year's miracle cure Coquelin was hurt, the cycle continued.
A long-term injury to Danny Welbeck and the enduring brittleness of Theo Walcott mean that, as always, the manager was forced to lean heavily on his starters. And, as always, they too ended up getting hurt, with both Alexis Sanchez and Santi Cazorla picking up injuries. But Wenger figured that out too, with the often-maligned and even-more-often-loaned Joel Campbell filling in admirably, and the corpse of Mathieu Flamini once more being reanimated and rolled out onto the field.
It's the same as it ever was. Arsenal are frustratingly unprepared to deal with misfortune, but still manage to muddle through better than expected.
What's not the same is the rest of the league. Chelsea and Manchester United have both blown themselves up in precisely the way that Wenger is so skilled at avoiding. One problem turns into another turns into another and another. A bad game becomes a bad week becomes a bad month and suddenly the season is on the brink, or in Chelsea's case well past it. The consistent Frenchman has already won half the battle simply by outlasting them.
On top of that, it appears more and more likely that Arsenal's slow and steady tortoise might be all it takes to win the league. It's only taken 39 points to get them to the top of the table at the halfway point. The last time that happened was when Arsenal led the league with 39 during the 2002-03 season. That year, Man United came roaring back from a seven-point deficit to finish with 83 points. Arsenal finished with a predictable 78.
So, the question is: What will it take to win the Premier League this season? If the first half was just an aberration and things return to normal, then Manchester City might have the edge over Arsenal. They fit the traditional mould of a team that can hit the overwhelmingly superior heights of a typical Premier League winner. Backed by their billions, they have the money to build a squad of superstars backed up by other superstars. With United and Chelsea having fallen by the wayside, City are the last of the traditional contenders left in Arsenal's path, and the ones most likely to snap everything into place and put together the run of form it typically takes to win the title.
If, however, this half a season is indicative of things to come, that bodes well for Arsenal. If the midtable teams continue to confound and confuse the typical powers and this is a year in which no single team will be able to definitively rise above the rest, then that plays right into Wenger's hands. If eventually everybody falls apart this season, then the last team standing will be consistent pretty good Arsenal.
It's not that the team has changed -- it's that the league has. A flatter league benefits the Gunners in ways that a polarised league doesn't. So, if it stays that way, 12 years after his last title, Wenger's ability to keep the ship on course in a storm will once again triumph over the fact that he's the one ignoring the weather report to begin with.
Mike L. Goodman is a Washington, D.C.-based soccer writer and analyst covering European soccer, the U.S. Men's National Team and more. Follow him on Twitter @TheM_L_G.