Arsenal should upgrade more than squad players this summer
As the summer encroaches and last season becomes a distant-but-successful memory, the Arsenal stories will centre around what they might do in the transfer market.
I wrote here last week about how I didn't feel the Gunners would sign any defenders, although the goalkeeping issue is one that remains serious. The smart money says Petr Cech is the man who Arsene Wenger wants, but behind the scenes you might wonder if the Arsenal manager might think about a change to his coaching staff in order to further strengthen that position.
It's not a coincidence that under current coach Gerry Peyton Arsenal's goalkeepers have all suffered from similar flaws in their game. Highly rated players like Lukasz Fabianski and Wojciech Szczesny haven't made the kind of progress many thought they would.
The latter, in particular, is probably the most naturally talented goalkeeper the club has had in years. In terms of his physique and stature he fits the modern game perfectly but after a season in which he shared the Golden Glove with Cech, he went backwards. You might argue that's his own fault, and that his issues are of temperament rather than coaching, but there's more to it than that.
Look at the progress David de Gea made after a shaky start at Man United. The likelihood is that progression will get him a move to Real Madrid; Szczesny, meanwhile, might be lucky to remain at Arsenal. But, if the club are willing to let him go, you can be sure there would be no shortage of suitors for a 25-year-old international who hasn't come anywhere close to fulfilling his potential. Some of that is down to him but it's hard not to think that with better tutelage, the number 1 shirt would have been locked down long ago.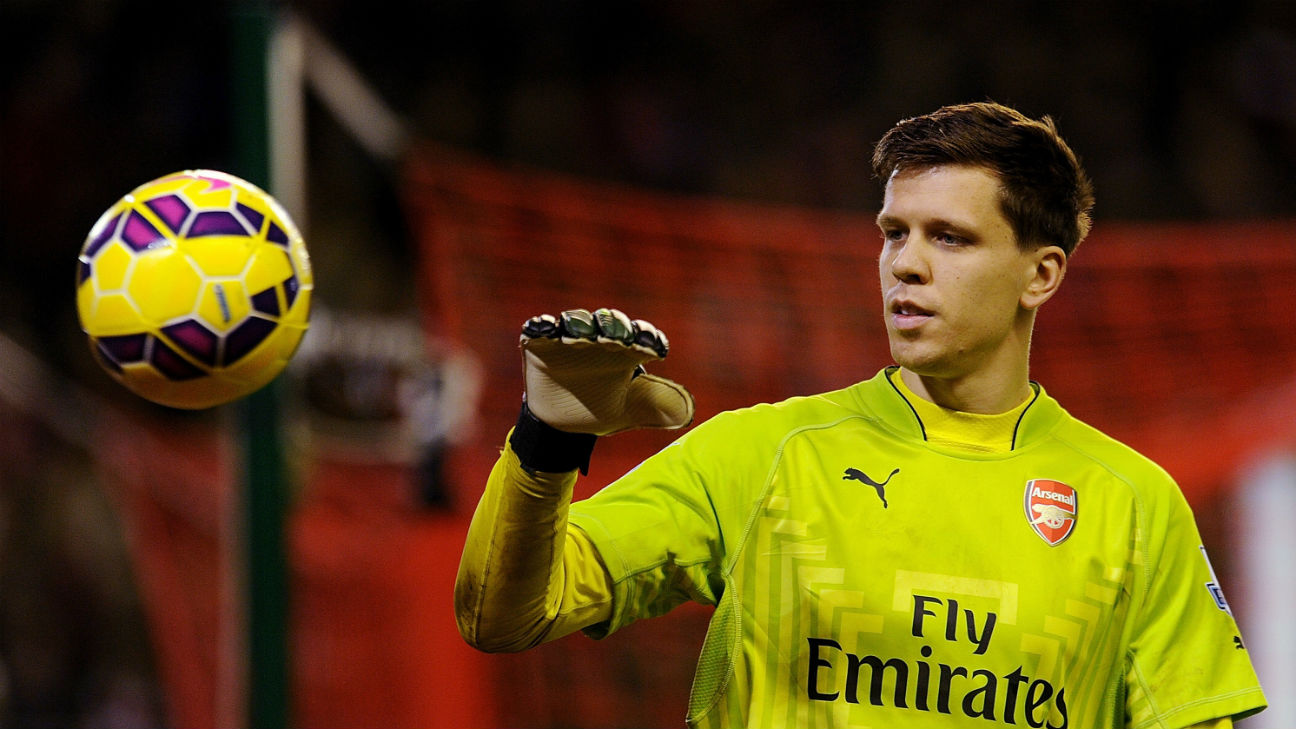 After years of having to cope with a squad that suffered from chronic and repetitive injuries, Wenger made a signing last season that has certainly had a positive effect. American Shad Forsythe brought superior knowledge and expertise to the fitness side of Arsenal's training. Not only did injured players return more quickly whenever they picked up knocks, but the second half of the season saw far fewer casualties.
It helped Arsenal take a step forward. Perhaps not quite in the same way that the signings of Mesut Ozil and Alexis Sanchez did, but it's another piece of a puzzle that needed to be solved. 12 months doesn't really allow us enough time to judge the long-term impact of the Forsythe appointment, but the last six certainly suggest that things are changing for the better.
Player recruitment is the most obvious way for a club to improve -- that's been evident as the financial shackles have lifted and the calibre of player Arsenal bring in has improved. The dynamic Sanchez has had the most obvious and spectacular impact, becoming the first player to score more than 20 goals in his debut season since Thierry Henry. Ozil is less showy by comparison but wonderfully subtle; his genius adds a dimension to Wenger's side that the best teams require in order to be successful at the very highest level.
Behind the scenes though, other men can make an impact. There have been times since he took over from Pat Rice as the assistant manager that the influence of Steve Bould has been apparent. We know Wenger like his teams to play positive, attacking football, but there are times when that's not achievable or possible. There have been periods when Arsenal have had to dig in defensively and adopt a "first, we don't lose" mindset.
It brought them a 2-0 victory over Bayern Munich in March 2013, which provided the platform for an end of season run which saw them pip rivals Tottenham to the top four. The ability to hold onto single-goal leads was a feature of the the second half of the Gunners season, and Bould's experience in a back four which was famous for doing just that seems evident.
So while all eyes will be on who comes in to play in the red and white next season, it'll be interesting to see if Arsene Wenger looks to make improvements to his coaching staff and if so, what benefits they might bring.
Andrew Mangan is one of ESPN FC's Arsenal bloggers. You can follow him on Twitter: @arseblog.