Nigeria midfielder Fegor Ogude's wife was released late Sunday night, nearly a week after being abducted at their home in the Nigerian oil city of Warri.
"For now I am still speechless," the midfielder told ESPN FC. "I'm still trying to recover from the trauma my family went through, but we thank God we now have her back home, safe and sound."
Memunat Ogude was taken from her home last Monday by unknown gunmen, leaving her husband, who plays his football in Russia for Amkar Perm.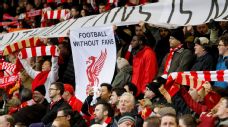 It was not clear...