Milan give Mario Balotelli a last chance at success
Mario Balotelli's move to Liverpool was always going to end in disappointment. For all his quality, something just didn't feel right about the Italian ace's fit with the club and there was an air of inevitability that he would be criticised by supporters and the media alike.
While he would have certainly contributed to the problem, the £16m move to Merseyside can essentially be described as a failure. Fast forward 12 months and Balotelli's return to Milan is imminent; he's going back to a club for whom he has a great affection.
"Did I imagine returning to Milan? Yes, I always had Milan in my heart and I always hoped to come back," he told reporters.
"Will I finish my career at Milan? I have to work hard and do well this year, then I'll think about that."
Make no mistake about it; this is Balotelli's last chance. The 25-year-old is running out of options already at what should be the lead-up to the most productive period of his career.
He knows that, and Milan know it. A reported meeting with Sinisa Mihajlovic over the weekend resulted in the Rossoneri coach laying out what he expects from the Italian international. In turn, Balotelli has since publicly insisted that he will do less talking as now it is about working hard and proving that he deserves this opportunity.
In 2013, Milan looked at Balotelli as their saviour and a player who could lead them towards a more successful future. Now, it is Balotelli looking at Milan and conceding that this could be a turning point in his career.
From his perspective, it is clear he appreciates that. Time will tell whether that results in a positive influence on the squad and results, but the early noises suggest that he is focused on what he needs to do after having been handed this reprieve.
However, the most intriguing part of the loan deal, which sees Liverpool paying a portion of his wages and with no mandatory option to buy next summer, is how Milan will use him. There is a delicate balance when it comes to Balotelli. Milan have tried making him the central figure of their team, and that resulted in an impressive haul of 30 goals in 54 appearances for the club.
While that suggests he responds best when made the focal point of a team, can Milan trust him to have that effect again? The statistics suggest the answer is obvious, but he still had issues during his first spell with the club.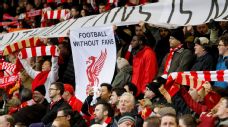 In contrast, the former Inter star was seen as a squad player at Anfield, and in many ways it was possible that the role could have suited him better. Away from the spotlight and given an opportunity to produce under the radar, Balotelli wasn't able to have the effect he wanted. Confidence, a lack of patience from Liverpool manager Brendan Rodgers, perhaps, and several other factors played a part, but clearly it didn't work.
Having returned home, much has changed at the San Siro since Balotelli was last at the club. Carlos Bacca and Luiz Adriano are now the first-choice pairing, so where does he fit?
Do Milan sacrifice one of their summer signings in the starting lineup to accommodate Balotelli? Do they reinvent the talented star in a more withdrawn role so he has a bigger influence? Can he be trusted to have such a role?
Essentially, everyone connected with Milan wants to see Balotelli succeed. He wouldn't be back at the club if they didn't. As a result, it is now purely up to him as to how this reunion goes from this point, but there are so many question marks surrounding it.
The hope is that fans see the player who lit up Euro 2012 and the San Siro just two years ago, or at least something close to it. Whether Balotelli still has it in him remains to be seen.
Sumeet Paul covers AC Milan for ESPN FC. Follow him on Twitter: @SP_Calcio.