New AC Milan manager Sinisa Mihajlovic crucial to revival at San Siro
The mood within the AC Milan camp is a positive one this summer. Despite another disappointing season in 2014-15, they have been given a fresh start and new impetus to succeed.
Sinisa Mihajlovic has settled in as the new manager; and Andrea Bertolacci, Jose Mauri, Carlos Bacca and Luiz Adriano are all adjusting to life with their new teammates. And more new faces are likely to arrive before the window closes.
Mihajlovic has reiterated all summer that it is vital that Milan now get back to being among the top clubs in Europe. It is now down to him to ensure that it happens.
The plan is simple and clear in that the Rossoneri intend on controlling matches at all times by imposing their style of play on the opposition. Previous boss Pippo Inzaghi failed to fully grasp that concept last season despite an impressive start. Milan were unable to dominate proceedings as he had planned, and were too often on the back foot even against the "inferior" sides in Serie A.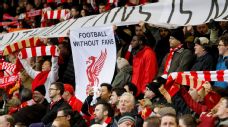 That isn't the case with Mihajlovic, and his methods and approach were evident in the preseason friendly win over Inter in China on Saturday. Although it required a spectacular goal from Philippe Mexes to separate the two sides, there were clear intentions from Milan in terms of how they will try to play in the coming season.
Instead of allowing their city rivals to settle on the ball and dictate play, there was a conscious effort to press high up the pitch, win the ball back and play to their own strengths. That is undoubtedly the kind of approach that will see Milan impose their will this season.
Furthermore, there were signs of some impressive attacking work being undertaken by Mihajlovic's men. Aside from some disappointing finishing, the Rossoneri's build-up play was refreshing as their quick passing and movement carved open the Inter defence and created several chances.
It is worth taking the performance with a pinch of salt, though, particularly given that Inzaghi had the same effect this time last year. In addition, the Nerazzurri were not at full strength and the conditions made life difficult for both sides.
Nevertheless, Milan were playing a more appealing brand of football in that they pressed their opposition into mistakes and moved the ball quickly when in possession. That approach slowly disappeared as the season went on last year, as Inzaghi became more reserved and intimidated by any level of pressure being applied by the opposition.
Mihajlovic can't allow that to happen again this year, and for all the new faces that have arrived this summer, it is the Serbian tactician who is the most important. The players have already revealed how there is more work involved under the new coach, but they are confident that it will result in improvements on the pitch when the competitive games get underway.
If Milan are to turn things around this year, they need to not only improve on the pitch but they need to change their mentality and have confidence and conviction in their approach. This is a side well equipped to make a run at the Champions League places this season, provided that a central defender can be brought in sooner rather than later.
However, with the fixture list ensuring that Mihajlovic will have a tough start to life on the Milan bench with early clashes with Fiorentina and Inter, they need to send a clear message to their rivals and ensure that no one will look forward to facing them.
Sumeet Paul covers AC Milan for ESPN FC. Follow him on Twitter: @SP_Calcio.