Cesc Fabregas no longer indispensable to Chelsea midfield, says Guus Hiddink
Guus Hiddink has admitted that Cesc Fabregas is no longer an indispensable part of the Chelsea team and may have to be benched against certain opponents.
Fabregas has endured a disappointing second season at Stamford Bridge, registering just two goals and three assists in 25 appearances in all competitions, and was booed by Chelsea supporters during a 3-1 win over Sunderland last month amid reports that he, Diego Costa and Eden Hazard had actively worked to ensure the departure of former manager Jose Mourinho.
The Spain international made 47 appearances in all competitions under Mourinho last season as Chelsea surged to the Premier League title, but recent struggles have given rise to reports linking him with a move to Serie A giants Juventus and Inter.
Hiddink substituted Fabregas for Jon Obi Mikel at half-time during last month's 2-2 draw with Watford at Stamford Bridge, claiming that Chelsea needed more "balance" in midfield. The Nigeria international started in the former Arsenal man's absence alongside Nemanja Matic against Manchester United at Old Trafford on Monday.
Fabregas missed the game due to a high temperature but is available for selection again as Chelsea prepare to take on Crystal Palace at Selhurst Park on Sunday. Hiddink, however, has revealed that tactical considerations mean the Spaniard is no longer guaranteed to play whenever he is fit.
"There are games where we want to have another tactical balance defensively," Hiddink insisted. "For me it's not just a goalkeeper and 10 outfield players; it's also that we have potential good players until the 14th or 15th man. When they are needed we'll put them in the lineup.
"One time it's Mikel, one time it's Cesc or other people. That depends on the tactics and the strengths of the opponent, especially in midfield."
Asked if he would consider fielding Fabregas in a more advanced midfield role, Hiddink added: "He can play the No. 10 position. He's smart in the final third with his passes but he has also played a lot of games just in front of the defence. He can play either position.
"There's no preferred role but it depends on the strengths of the opponent in midfield, whether we choose a more attack-oriented player or defensive-oriented player. It's not just one fixed team."
Costa is also poised to return on Sunday after missing the United match through suspension. The former Atletico Madrid striker displayed signs of re-discovering his best form with two goals against Watford, and is Chelsea's only fit senior front man with Loic Remy sidelined with a calf injury and Radamel Falcao having suffered a setback in his recovery from a thigh problem.
Yet while Hiddink is pleased with Costa's improving performances, he warns that others in the Chelsea attack must help the Spain international shoulder the scoring burden, as reigning PFA Player of the Year Hazard continues to search for his first goal of the season.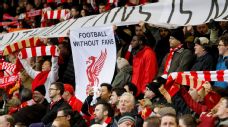 "He's focusing very much on his job and that's a lot of responsibility, but he's brave and he likes to do so," Hiddink said of Costa. "He has a big temper and he likes to perform, and he's keen to score. But it's also about the other attacking players taking part in assists or goals.
"There's a lot of technical skill in midfield [in the squad], in the attacking positions. We have to go now into the next step and see how they can become even more productive.
"If you see the games played recently we have tried to get them in good positions in the box so they can have more efficiency from their high quality. They have quality but now they have to be productive in terms of assists or goals -- not just Diego."