Jose Mourinho learning from Chelsea's struggles - Aitor Karanka
Jose Mourinho is learning from his current troubles at Chelsea and has the ability to bounce back, according to former assistant Aitor Karanka.
Mourinho has endured a miserable start to the season with Chelsea and sources have told ESPN FC that his representatives have already made contact with Paris Saint-Germain and Inter Milan as he looks to establish his next move if he departs Stamford Bridge.
Middlesbrough boss Karanka, who was Mourinho's assistant at Real Madrid, said he spoke to the Chelsea boss after Saturday's 2-1 defeat to West Ham.
"He's not good because he's a winner and when he's not winning, he's not good, but I think his friends have to be here to support him," Karanka told a news conference.
"When he was winning trophies, the Champions League and the league, everybody was saying how good he is. Now his friends are the people who have to say he's the best and is going to keep on being the best."
He added: "I'm sure with his knowledge and players and staff he will be successful really soon."
Mourinho said earlier this month that he was enduring the "worst period" of his career but Karanka said the former Porto and Inter boss would be gaining new insights from Chelsea's struggles.
"I think he can learn from episodes like this," he said. "He is learning because it's the first time he has been in this position.
"He was always fighting for and winning trophies and now he's not at the bottom of the table, but he's far from the top position. I'm sure he is learning.
"He's the best and the strongest and I'm sure he will be successful again. All the focus is on him now and you have to learn every single day and keep going.
"He has very good staff and very good players and I'm sure the group will help him a lot. I want to wish him all the best."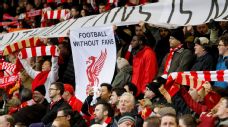 Meanwhile, Chelsea midfielder Ramires has told ESPN Brasil that the players remain fully committed to the manager.
"There is no mutiny against Mourinho," he said. "If you take our last games you will see how everyone is running relentlessly, putting their lives on the line on the pitch, as we say.
"Whenever we're under bad form, it's only natural that negative speculations will arise, but the whole group isn't paying attention to the outside and we're focused on doing what Mourinho asks us to do and, consequently, help Chelsea to get back on the winning tracks.
"It's hard to find a logical explanation as the group remains the same from last season, but the important thing is that we've been working to turn things around.
"We know we have a great team and we are fighting on the pitch to get Chelsea back to the stability we need to fight for the top of the table, which is what should happen every time."