New Eva Carneiro evidence submitted to FA over Jose Mourinho comments
New evidence regarding the incident involving Chelsea manager Jose Mourinho and team doctor Eva Carneiro has been submitted to the Football Association by Women in Football (WiF).
On Wednesday, the Football Medical Association (FMA) confirmed Carneiro's lawyers will handle her case after she parted company with Chelsea.
On the opening day of the season, she was criticised by Mourinho for going on to the pitch to treat Eden Hazard, and Carneiro subsequently had her role with the club reduced.
Reacting to the reports, Football Association board member Heather Rabbatts expressed her "sadness and anger" and said Carneiro had been subjected to verbal abuse, which the FA is probing.
Mourinho said at the time: "I was unhappy with my medical staff. They were impulsive and naive. Whether you are a kit man, doctor or secretary on the bench you have to understand the game."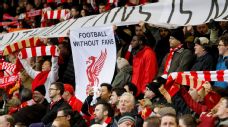 The Times and the Daily Mail both report that the FA is investigating a complaint from a member of the public claiming Mourinho directed sexist insults toward Carneiro, while WiF's evidence includes video footage and a written submission from a Portuguese translator who says the coach singled out the club doctor in his outburst.
Anna Kessel, chair and co-founder of WiF, said: "We'll be extremely surprised if there is no charge at all."
Kessel also wrote in the Guardian: "One day we will look back at the story of Dr Eva Carneiro and wonder how any of this happened.
"How did a highly respected doctor have her reputation ripped to shreds despite not putting a foot wrong?
"How did a Premier League manager lose his rag, misinterpret the facts and the laws of the game and fail to apologise? And why did no one defend her?
"Over the weekend WiF submitted evidence to the FA's investigation into Mourinho's comments as well as writing to Richard Scudamore.
"We have reminded both bodies of their own rule books and the myriad of breaches therein. We expect them to do the right thing, to take action, to send out the right message.
"It is time now to hear from the game's enforcers, the Football Association and the Premier League. WiF urges them to step up to the plate.
"This is about medical ethics, human rights, employment rights, the integrity of the game. This is a test and we urge football not to shy away from it."
Information from the Press Association was used in this report.