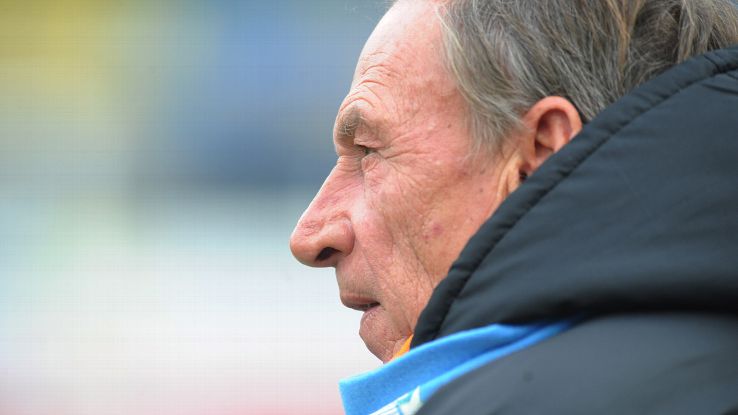 Zdenek Zeman has vowed to stick to his beliefs and entertain Cagliari's fans after being officially unveiled as coach of the Sardinian club on Wednesday.
Prague-born Zeman, who has spent all of his coaching career in Italy, is famed for his attack-minded style of play. It is a philosophy he has adopted at all of his 18 previous clubs, and one he promises to apply to his latest Serie A project.
"We are going to build a team made to entertain," said the 67-year-old, who has been out of work since being relieved of his duties as coach of Roma on February 2, 2013.
He returns to the game with plenty of enthusiasm after admitting he turned down the chance to coach Bologna because he was not as convinced as he is about Cagliari.
"I'd reached an agreement with Bologna, but I got a bit frightened by the situation at board level," he said at a news conference. "Here in Cagliari, there is a new owner and enthusiasm. It's the right choice for me. They like the idea of my kind of football."
Defence has not often been Zeman's preferred area of discussion, but he did speak about the future of Davide Astori, who has offers to leave Cagliari.
"He's an important player," Zeman said. "I think he's got some lucrative offers. We would like him to stay here with us, but I don't want to clip the wings of people who have good prospects."