Ronaldo says Fabio Capello was 'finished' when he came to Real Madrid
Two-time World Cup winner Ronaldo has responded to Fabio Capello's comments that he was a negative influence on his teammates, saying the Italian was past his prime by the time he got to Real Madrid.
Capello, who managed the Brazil international at Real Madrid starting in 2006, said that Ronaldo was one of the best players he ever coached, but said that his attitude towards training and fitness was questionable during their time together.
Ronaldo said that any problems with the Real squad while he was there were a result of Capello's lack of leadership, rather than anything to do with the players attitudes.
"Capello was a great trainer in his time, around the 1990s," Ronaldo told Brazilian news outlet Folha de S.Paulo. "When he came to Real Madrid he was already [finished] and didn't motivate the players.
"Proof is that after [Madrid] he never returned to manage a club."
Ronaldo moved to AC Milan in January of 2007, and Capello and Real Madrid went on to win the Spanish Primera Division title. However, Capello was sacked following that season.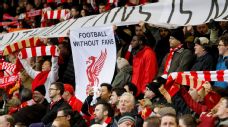 After leaving Real Madrid in 2007, Capello managed the England and Russian national teams. England advanced from the group stage in 2010 only to lose to Germany 4-1 in the round of 16, while Russia did not advance from the group stage in Brazil in 2014 under Capello's guidance.
Speaking at the Globe Soccer Awards on Sunday, the Italian boss said: "Ronaldo, the phenomenon, was the greatest player I have ever coached.
"He showed up [for pre-season] in Madrid and was 96 kg, so I asked him to get to 88-90 kg.
"There was nothing I could do. He was a great player, but a negative influence for the group.
"We sold him in January and the atmosphere within the group changed completely."