Borussia Dortmund's 4-0 victory over Gladbach delights Thomas Tuchel
Thomas Tuchel was more than satisfied with his Bundesliga debut as Borussia Dortmund coach, admitting that not even he had expected such a comprehensive victory as his side's 4-0 win over Borussia Monchengladbach.
Tuchel took over in charge of the Westphalians this summer after fans' favourite Jurgen Klopp called it a day after seven years at the helm.
Few Dortmund fans will still be regretting Klopp's departure after Saturday's performance, however, with the 2013 beaten Champions League finalists bouncing back from a difficult year in style.
"Of course we didn't expect a start like this, especially considering we were up against the strongest side in Germany from the second half of last season," Tuchel told Germany's Sky Sport.
"We knew how well they defended and how hard it is to play against them, which is why we had to push ourselves right to the limit.
"It was a fantastic performance and I'm very happy with it. We were well organised, very, very alert and showed a good mentality and awareness.
"We were very ruthless too, creating plenty of chances and scoring some great goals. With our three goals, we could hardly have dared to imagine a first half as good as this one."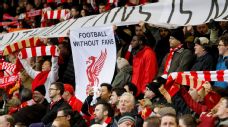 Tuchel was not keen to take all of the plaudits for a transformation compared to a 2-0 defeat at home to Bayer Leverkusen on the opening day of last season, insisting that Klopp also deserves some of the credit.
"Of course he does," Tuchel said. "We would not have been able to win here if Jurgen hadn't done such a good job.
"We must not let this performance be transformed into criticism of Jurgen Klopp. That's not on and I don't want that.
"You can only play games like these when good work has been done and everybody played a part in that.
"All we are doing is building on the foundations which Jurgen laid here, and it's an outstanding base to build upon."
Dortmund's next challenge comes at Norwegian side Odd in the playoff of the Europa League on Thursday before they become the first side to travel to Ingolstadt for a Bundesliga fixture next Sunday.