Savour the tension of the semifinals
All the seminal performances of this World Cup came early on. The group stage was rife with outstanding displays, with eye-catching results: It was two weeks of Spain 1-5 Netherlands, of Germany 4-0 Portugal, of Colombia sweeping past teams with precision and poise, of Chile taking the breath away and France signalling their intent.
- Brassell: So much to lose for semifinalists
The best games came in the round of 16. There were some wonderful matches early on, too, but for sheer nerve-wracking drama it is hard to see past the ironman matches that marked the third week: Germany and Algeria, Belgium and the United States, Brazil and Chile and even Argentina and Switzerland, fixtures in which both sides' flaws ensured the sort of thrilling tension it is impossible to take your eyes off. That mixture is what inspired so many to decree that this is the best World Cup there has ever been, a tournament to restore dwindling faith in international football, a reminder that in an age dominated by money and the centralisation of talent that it is on this stage, when the whole planet watches transfixed, that memories are forged and legends made.
And it is that mixture, those enthralling first three weeks, that made the quarterfinals seem, well, a little anticlimactic. There were no standout performances in the last eight. Germany and Argentina made it through comfortably, scoring early and snuffing their opponents out; Netherlands' win over Costa Rica was a draining, fraught affair, but it lacked the fizz of Germany against Algeria. Brazil against Colombia, as Joachim Low has pointed out, was intriguing, but so crude and brutal at times that it possessed little rhythm or flow.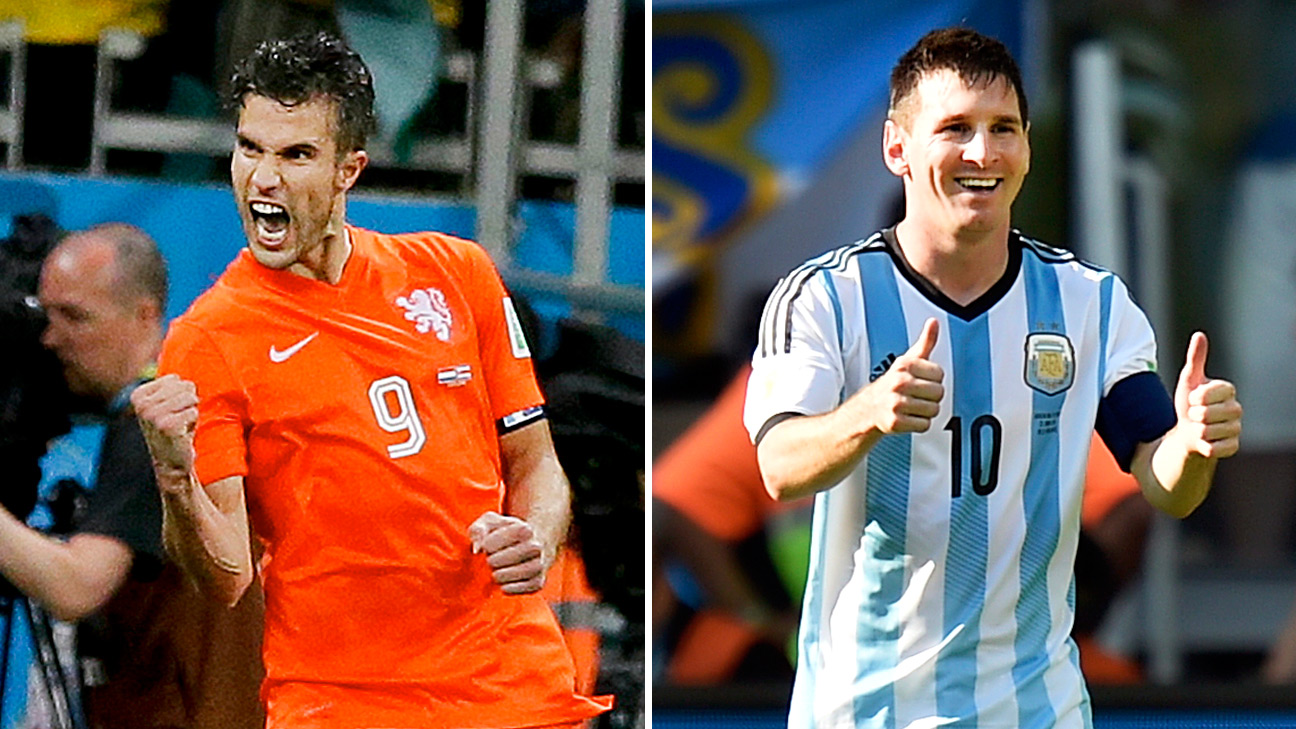 As we gear up to go again for the semifinals, there is perhaps a worry that we have seen the best of this tournament, that it is now past its peak, that the fantasy has ended and reality has set in. It is hard to conceive of a better lineup for the final four than Brazil against the Germans and the Dutch against Argentina, two genuine clashes of the titans, but the fear is that it will not be quite so much fun as it was at the start.
There are various reasons for this. One is physical. The pace at which the first three weeks were played was so hectic that it was always going to be impossible to maintain, especially for those sides who have played a couple of times in Brazil's searing, stifling north. That end-to-end style -- at times reminiscent of the Premier League, in terms of tempo -- cannot last forever. At some point, players' legs will start to give out, their energy levels drop. That seemed the case in the quarterfinals.
The second is psychological. Obviously, as the stakes get higher, teams become significantly less reckless. It is a measure of how positively most sides have approached this tournament that the caution did not set in over the course of the final group games -- many of which were, essentially, a knockout -- or in the round of 16. By the time the quarterfinals roll around, though, the first instinct always becomes not to lose. That shone through in the performances: Not one team, for whatever reason, set out to swarm forward as they had done in their first four games.
The third has to do with experience. The four sides who emerged victorious in the quarterfinals were all a little more canny than their opponents. They knew how to control their matches, to bend them to their will. Argentina and Germany could have gone up a gear, you would like to think, had they needed to, but it is the art of professionalism only to do what you have to do. Brazil diced with illegality in stopping Colombia. The Dutch dominated against Costa Rica and, had the spirits been on their side, really should have won in normal time. The side with more nous triumphed every time. The likelihood is, then, that much the same will happen in the semifinals. Do not expect Brazil and Germany to fly at each other in the same way as the hosts took on Chile. Do not get excited about Argentina against Netherlands being the sort of 120-minute fistfight that Algeria forced upon the Germans.
Instead, prepare for caution and for intelligence and a masterclass in game management. This is the elite level. There are four teams left comprised almost exclusively of players who are used to scrapping in the final stages of the Champions League. In terms of style, approach and effect, that is what will grace our screens on Tuesday and Wednesday: two Champions League finals. And that is something that should be relished. It would be all too easy, in this time when most are desperately seeking the perfect, pithy 140-character put-down, to watch the games in Belo Horizonte and Sao Paulo and declare that they are rubbish, not a patch on what went before, to use those oh-so-original ironic quotation marks to mock the idea of the "best World Cup ever."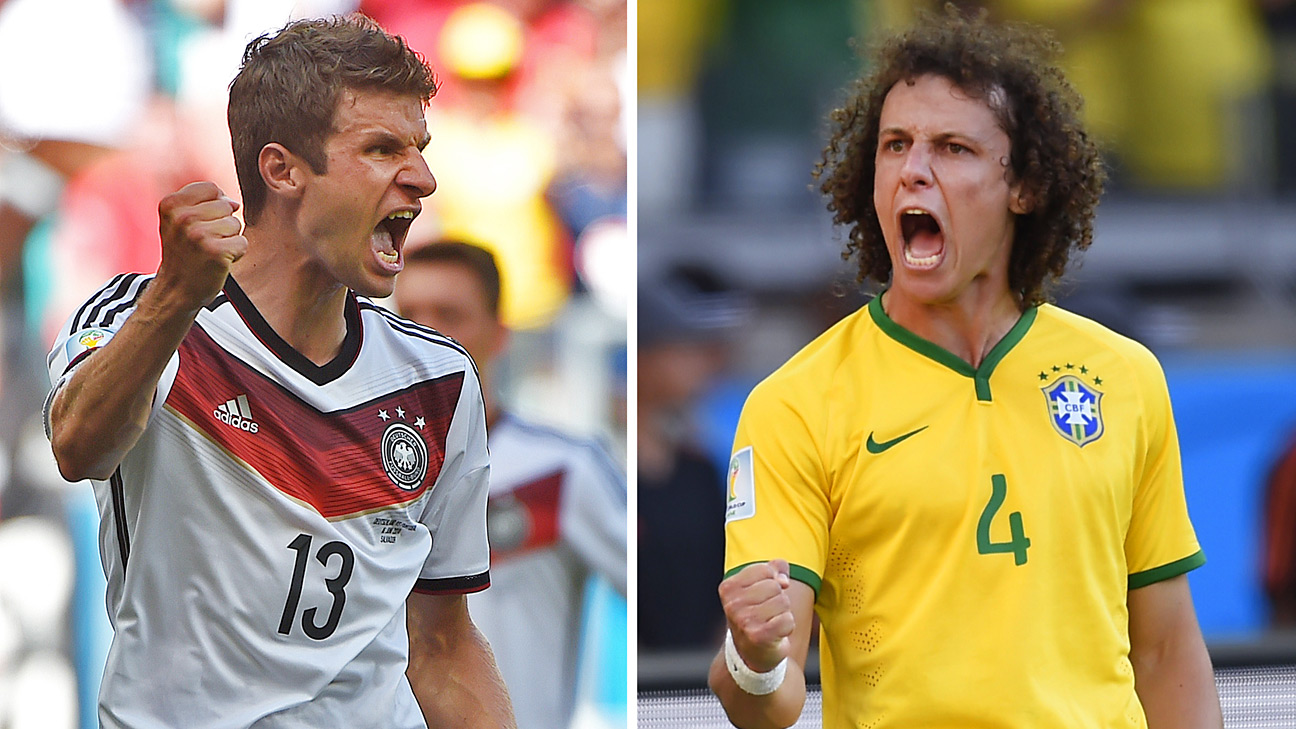 But it would also be missing the point. There are two ways in which football can excel. The first is in beauty. There was beauty in watching the Dutch crush the Spanish. There was beauty in the way the Algerians went toe-to-toe with the Germans (that, as you may have guessed, has my vote for game of the tournament, just ahead of Brazil against Chile). Those games were beautiful to watch. The second, though, is in tension. Tension is not beautiful. Far from it. Often, it is downright ugly, two teams desperate to avoid defeat, unwilling to contemplate quite how high the cost of failure might be. But tension is addictive, and it is enthralling, and it is impossible not to watch. And that is what the World Cup does better than anything else.
For four groups of players, for four nations, four years of work comes down to this. Yes, they will be tired. Yes, they will be cautious. Yes, they all know how to close a game down. But one slip, one misjudgement, one misplaced pass, and it could all be over. All of it, with no chance of a reprieve, no hope that your rivals might drop points next week, no return leg. Nothing. For 90 minutes, for 120 minutes, every single one of those players is on the edge.
It may not be pretty to watch, but it does not have to be. Football's glory is that it does not have to be beautiful to be brilliant. It does not even have to be good. It can be terrible, and it will still stir the pulse and catch the breath. We have been blessed to have those first three weeks of the 2014 World Cup, when everything was sweet and innocent and pure. This is not. This is different. It is raw, and it is vital, and it is everything.
Rory Smith is a columnist for ESPN FC and The Times. Follow him on Twitter @RorySmithTimes.