China transfers: Ronaldo, Rooney, Terry, Costa mega deals less likely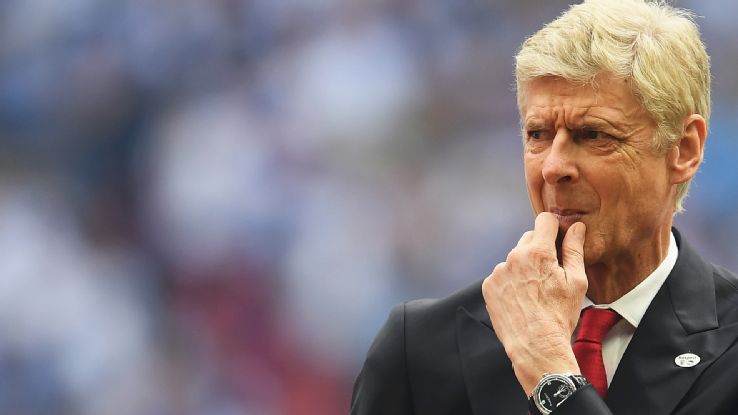 After 18 months of Chinese football being awash with money and cash-rich deals being struck with some of the game's biggest names, the atmosphere ahead of the summer transfer window in the Chinese Super League (CSL) opening on June 19 is eerily quiet.
Moves by the Chinese Football Association (CFA) to stem the flow of funds to foreign clubs, players and agents have caused clubs owners in China to step back and reassess the situation and determine just how to circumnavigate the latest set of proposed regulations.
Clubs were asked their opinion this week on a proposal that would force clubs considered by the CFA to be in debt to pay a 100 percent levy on all transfers for foreign players over ¥45 million (around £5m or $6.3m), with an even lower threshold for those signing Chinese players.
As a result, the speculation that ordinarily mounts to frenzied levels in the lead-up to the window opening -- often fuelled by clubs and agents desperate to cash in on the eagerness of Chinese team owners -- has been noticeable by its absence.
Add to that the fact the country's leading, wealthiest teams -- Guangzhou Evergrande, Shanghai SIPG and Hebei CFFC -- are in no hurry to disrupt squads that are settled, reasonably balanced and eyeing domestic glory with the season already underway.
It is elsewhere that desperation may take hold: Tianjin Quanjian, keen to make a statement after winning the second division last year, have made no secret of their need for a top striker; Beijing Guoan are under new management as their desire to challenge for the Asian Champions League slots has fizzled out while Jiangsu Suning are in need of something to lift them out of the relegation mire.
For Jiangsu, much hope has been placed on the shoulders of new coach Fabio Capello and that his experience will secure the club their top-flight status in much the same way Shandong Luneng's signing of Felix Magath galvanised the club from Jinan last year.
So as one of the most curiously watched transfer windows in world football prepares to open on Monday, ESPN FC takes a look at some of those who have been linked with a move to the CSL, and if there's a genuine prospect of a deal being done.
Cristiano Ronaldo
The biggest transfer storyline of the summer thus far has been Cristiano Ronaldo's declaration to Real Madrid that he wants to leave Spain after being accused by authorities in the country of seeking to evade tax.
So, if the Portuguese star does follow through with his threat and move on from the European champions, is China a likely destination?
Well, his agent Jorge Mendes has -- as is his way -- made it his business to develop strong relationships with the super-rich owners of Chinese clubs, and Tianjin Quanjian president Shu Yuhui has never shied from going public about their friendship.
Add in the fact that Fabio Cannavaro, the club's coach, has repeatedly called for a top-class forward and the two would seem to be a ready-made fit.
But the money involved in any such deal would be huge, and while Shu has exceptionally deep pockets, the question has to be asked if Tianjin would really spend such exorbitant sums on Ronaldo.
And, just as importantly, does Ronaldo really see his next move to the CSL when he continues to show himself to be one of the world's best?
Wayne Rooney
Wayne Rooney's time at Old Trafford looks to be over, even if he has a season remaining on his current contract at Manchester United.
A big-money move to China would suit both Rooney and United, but there has been little interest expressed publicly by the CSL clubs eager to see the 31-year-old move east.
That's not to say a move isn't still possible and his arrival in China would certainly be a statement signing, but the chances of it happening now appear slim.
John Terry
While the CSL has avoided becoming seen as a retirement home for players looking for a final payday, Chinese clubs have been prepared to bring in ageing stars who, they believe, will contribute in other ways.
Shanghai SIPG's acquisition of Ricardo Carvalho, a former teammate of Terry's, is a case in point, even though the Portuguese centre-back has yet to feature on the field for Andre Villas-Boas' team.
With no transfer fee to be paid and with his wealth of experience, Terry could bring something to a team that needs its defence shored up. A move to Jiangsu Suning to join his former England manager Capello at a team with one of the worst defensive records in the league wouldn't be too far-fetched.
Arturo Vidal
Arturo Vidal has been linked with a transfer from Bayern Munich to the CSL next summer as the Chilean looks for a final payday, but could a move for the energetic midfielder happen sooner?
Rumours have surfaced since the turn of the year that Guangzhou Evergrande's Paulinho -- the club's most consistent performer this season - has attracted interest from the Bundesliga giants.
Some kind of swap deal could well appeal to all parties, but with Guangzhou leading the league by just two points and Paulinho key to their success since he joined from Tottenham Hotspur, Guangzhou coach Luiz Felipe Scolari would be reluctant to let him leave before the end of the season.
One to keep an eye on a little further down the track.
Diego Costa
Diego Costa has been continually linked with a move to Tianjin Quanjian since late last year, even though the CSL side have made moves both publicly and privately to distance themselves from the speculation.
With news emerging Costa is surplus to requirements at Antonio Conte's Chelsea for next season, Tianjin's interest could be reignited, and might have been already had it not been for the uncertainty that exists over the new regulations due to be brought in by the CFA.
Costa has also said he does not intend to move to China and it looks like a story that dominated the headlines not so long ago is now unlikely to materialise.
Michael Church has written about Asian football for more than 20 years and mainly covers the Chinese game for ESPN FC. Twitter: @michaelrgchurch