Paulo Dybala, Mattia Perin, Juan Cuadrado, Ever Banega rumours rated
There's a lot of talk and speculation, but when it comes to transfers, how do you separate fact from fiction? David Amoyal looks at some of the current rumours and predicts how likely the proposed moves are to actually happening.
Paulo Dybala to Barcelona in 2016: 5 percent
Juventus invested €40 million to acquire Paulo Dybala from Palermo (their most expensive purchase since the Calciopoli scandal) last May, and so far the striker has more than lived up to his La Joya (the jewel) nickname.
Not surprisingly, he has already been linked to Barcelona, but even if Juve received an offer of €80 million next summer, they would be hard pressed to sell him. Juventus has shown the ability to hold on to their best players, the best example being Paul Pogba, who is now in his fourth season at the club despite having an agent as aggressive as Mino Raiola.
But Pogba isn't just an example of Juve's ability to retain top talent, he's also the main reason why Dybala will almost certainly stay in Turin. Between the two, Pogba is the likelier to leave and he would bring a massive return to Juventus already. Because of how the club reports their revenues, it would be much more advantageous to sell them in separate fiscal years rather than get even close to €200 million in the same summer for both players.
In addition, Juventus would be better off amortizing Dybala's transfer fee at least one more year before selling him since that would make it a bigger profit. Pogba, on the other hand, was a free transfer when he was signed and is almost pure profit. Aside from financial reasons, Dybala would be the perfect candidate to inherit Pogba's No. 10 jersey should he leave in the summer.
Mattia Perin to Man United: 25 percent; Liverpool: 30 percent
Gianluca Di Marzio reported that Manchester United sent a scout to watch Perin's match against Verona last Sunday and that Matteo Darmian told Perin about the Red Devils' interest during Italy's last retreat. But Perin won't be leaving Italy to be a backup, so there would have to be a reversal or delay of Real Madrid's transfer ban to have David De Gea leave, in order to open up the starting job.
Liverpool don't have to wait for dominoes to fall. They had been linked to Perin during Brendan Rodgers' regime and Jurgen Klopp has always been attentive to the Italian market. The only top Serie A team with an immediate need for a starting keeper is Roma, so they could also be a factor in the race next summer.
Ever Banega to the Premier League: 25 percent
Banega is one of the best players available on the expiring contract market. The 27-year-old midfielder will almost certainly leave Sevilla at some point in 2016, and he has been linked to both Manchester clubs. But there is also a serious contender in Italy with a track record of luring big name Argentine players.
As Di Marzio reported this week, Inter Milan are seriously interested. The sale of Fredy Guarin to Chinese club Shanghai Shenhua for around €13m has energized the Nerazzurri. Their strategy is first to reach an agreement with Banega on a contract starting next season, then see if Sevilla would sell him in January rather than lose him for free in six months.
The latter scenario is unlikely as Sevilla see Banega as too valuable to lose now. Inter has a strong sense of urgency as they know that Banega has a huge market. The player is asking for around €3m per season net, a substantial raise on the €2.2m he currently earns.
Ricardo Rodriguez to Real Madrid in January: 15 percent; Man United in the summer: 30 percent
The Swiss left-back has an exit clause that goes into effect after the 2016 Euro, but by then Real Madrid could already be serving a transfer ban, which would explain why they reportedly offered €40m to sign the player now.
While Wolfsburg sporting director Klaus Allofs has said publicly no deal will happen, he said something similar before Kevin De Bruyne was sold to Man City. Florentino Perez has also stated that Real Madrid won't be making any moves before the window closes, but his track record is to say one thing and then do the other.
Madrid is banking on the player pushing for the move in January, but odds are that Rodriguez will finish the season in the Bundesliga. In the summer, Man United would be in the driver's seat to sign him, but they would likely want to gauge Luke Shaw's health before investing so much at the left-back position once again.
Juan Cuadrado permanently to Juventus: 60 percent
Cuadrado has had some very big moments at Juve, both in the Champions League and Serie A, and has never hidden fact he would like to stay in Italy rather than return to Chelsea, who still owns his rights. The Blues would like to recoup most of the €30m they paid Fiorentina last January and it looks like that will be possible.
In recent matches, Cuadrado has shown signs of fitting in as the right wing-back in 3-5-2 and Juventus are likely sticking to that formation next season. Stephan Lichtsteiner has taken a step back and Juve are likely to let their other right-back Marin Caceres leave, so Cuadrado could become even more valuable.
It will probably cost around €20m to keep Cuadrado -- a fair price considering he will turn 28 in May -- and Juve general director Giuseppe Marotta has said they want to keep the Colombian if they can.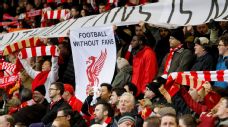 Seydou Doumbia to Fenerbahce: 65 percent
Last January, Roma made a substantial investment to defeat Tottenham in the race for Doumbia, but the Ivorian striker struggled in Serie A and was sent back to CSKA Moscow for a six-month loan. After scoring five goals in eight matches, Doumbia returned to Roma but was frozen out from the squad until they could find him a new team. That looks set to be Fenerbahce, on loan with an option to buy.
Alberto Paloschi to Swansea: 75 percent
Swansea had been briefly linked to Doumbia, but after hiring Francesco Guidolin, they decided to focus on Paloschi and are now on the verge of completing the deal with Chievo for the Italian striker.
Luiz Adriano to Galatasaray: 25 percent
Everything seemed to be set for the Brazilian striker to join Chinese club Jiangsu Suning FC, but the deal collapsed despite the player travelling to Asia.
Galatasaray would like to acquire Luiz Adriano on loan but Milan is looking for a permanent sale. They paid €8m to sign him from Shakhtar last summer and are hoping to get close to the €15m they were expecting from Jiangsu.
If Milan can't get sell him outright, he will stay as the primary alternative to Carlos Bacca until the summer, when the club will try to sell him again.
Updates on previous rumors
- With Inter having closed a deal for Eder, they will likely drop out of the race to sign Ezequiel Lavezzi on a free transfer for next season. This increases the chances that Chelsea signs the PSG winger.
- Alvaro Morata was linked to Arsenal last week, but as the Rumour Rater covered last week, Juventus wants to keep him at least through the end of the season to ensure Real Madrid still has opportunity to exercise their second buyback clause in summer of 2017 when their transfer ban ends.
- Andrea Ranocchia, who was linked to Liverpool, has joined Sampdoria on loan until the end of the season. Stephan El Shaarawy, who was linked to Borussia Dortmund, has joined Roma on loan with an option to buy.
David covers transfer news for ESPN FC and works for Gianluca Di Marzio's website. Twitter: @DavidAmoyal.