Transfer grades for elite clubs across Europe this summer
It has been a busy summer of transfer activity, with Europe's elite spending vast amounts of cash to improve their sides post-World Cup. Here's how they all did.
NOTE: These grades are not in relation to each other. Instead they are in regard to the club's needs, objectives and relative capabilities.
SPAIN
Real Madrid -- Grade: B+
James Rodriguez's star was in the ascendancy this summer and, in true Florentino Perez style, Real had to have a galactico. It was a zeitgeist spur-of-the-moment signing and there was a lot of excitement around it, but have the 10-time European champions fallen into the trap of buying a player on the basis of World Cup performance? Monaco bought James from Porto for 45 million euros a year ago, and his performances over the season in Ligue 1 were good but not 80 million euros great. They weren't enough to double his value. That's what winning the Golden Boot and scoring one of the best goals of the tournament in Brazil will do. They add a premium.
Real's other signings -- goalkeeper Keylor Navas, part of a succession strategy to replace the declining Iker Casillas, and playmaker Toni Kroos -- also had strong individual World Cups. Kroos won the competition with Germany and, after entering the final year of his contract at Bayern Munich, looks to be a good value, even at 30 million euros. In net terms, Real actually spent only 8 million euros more than they earned from sales. Businesswise, they had an outstanding summer. They got 74.95 million euros for Angel Di Maria from Manchester United -- 10 million euros more than Paris Saint-Germain were prepared to pay earlier in the summer. By renewing Xabi Alonso's contract back in the spring, they got 10 million euros from Bayern for him rather than nothing.
Talented young striker Alvaro Morata left for Juventus in exchange for 20 million euros but can be bought back at the end of the 2015-16 or 2016-17 campaigns for 30 million euros. The issue, however, is that for everything Real have added, they appear to have lost balance. Coach Carlo Ancelotti struck upon it with a 4-3-3 in which Xabi and Di Maria, who was arguably their best player last season, were pivotal. Selling them both could be Perez's second Makelele moment.
Barcelona -- Grade: B
The rebuild at Barcelona was a big one this summer. Goalkeeper Victor Valdes left on a free transfer and is still looking for a club after a knee injury led to the collapse of his move to Monaco. Carles Puyol retired, while Xavi Hernandez appeared close to signing with MLS and Qatari clubs only for nothing to ultimately come of their interest. Replacing captains and all-time greats like them is impossible. It's too much to ask of La Masia, for example, and goes some way to explaining why Barça spent 157 million euros gross. Another explanation is the current structure at the club. President Josip Bartomeu wants to stay in place and has sought to curry favour by investing big sums in big names to impress the socios. Barça paid 80 million euros for Luis Suarez but would still consider it a bargain.
Still, if you exclude Real's Cristiano Ronaldo, the Catalans now have the three best forward players in the world -- Messi is arguably the greatest of all time; a measure of Neymar's reputation was given when Brazil lost all faith in their chances of winning the World Cup after his injury; Suarez was the Premier League's top scorer and Player of the Year last season. Incredibly, they have scored 855 senior goals between them. Can they play together? Will the attitude and intensity Suarez brings to training get the best out of Neymar? Will Suarez stay controversy-free once his ban is served? With Valdes gone, Barça also availed themselves of one of the great passing goalkeepers in Claudio Bravo, who will compete with the talented Marc-Andre ter Stegen for the No. 1 spot.
Ajax-schooled centre-back Thomas Vermaelen, who suits their philosophy, comes in for Puyol, though how long Vermaelen can stay healthy is up for debate. Jeremy Mathieu seems expensive at 20 million euros but can play in the middle, at full-back or on the left of a back three. Ivan Rakitic was one of the best players in La Liga last season and part of Sevilla's Europa League-winning side: quick thinking, adept at launching swift counters with a great range of passing, but don't expect him to be Xavi. His heir (and Pep's) was supposed to be Cesc Fabregas. Barça brought in money through his and Alexis Sanchez's sales in particular. But it's telling that the best additions after Rakitic and Suarez might again come from La Masia, with Munir El Haddadi and Sandro Ramirez making an early impression.
Atletico Madrid -- Grade: B
Because of the financial state they're in, Atletico lose their best players at the end of every season, but this summer it was even more extreme. After winning La Liga for the first time in 18 years and reaching the Champions League final, that situation was taken advantage of. Six of the 11 players who got the draw Atleti needed against Barcelona at the Camp Nou to win the title are gone. Goalkeeper Thibaut Courtois returned to Chelsea following his loan spell; full-back Filipe Luis and top scorer Diego Costa followed him to the Bridge. Yet while the faces change, at the Calderon the spirit of manager Diego Simeone remains the same.
Atleti have bought players who fit his philosophy. Mario Mandzukic is a first-defender-like striker who presses from the front. He makes different runs and is less dynamic than Costa, but Atleti have signed wingers capable of crossing and cutting inside to combine with him: Antoine Griezmann from Real Sociedad and Alessio Cerci from Torino. Griezmann scored 13 goals last season; Cerci was the only player in Serie A to get into double figures for goals and assists. Koke's decision to stay ensures that Atleti retain guile in midfield. Arda Turan and Raul Garcia are still around too, while Simeone has vowed never to sell defender Diego Godin. It remains to be seen how well highly rated Benfica boys Guilherme Siqueira and Jan Oblak replace Luis and Courtois (Manuel Neuer's rival for best goalkeeper in the world currently). But Atleti can still be competitive, as their showing in the Spanish Super Cup suggests. You can't buy the intensity and unity of intent Simeone gets across.
GERMANY
Bayern Munich -- Grade: A
Bayern got stronger and still made a profit, with the pick of their deals completed early as Robert Lewandowski finally arrived on a free transfer from rivals Borussia Dortmund. Lewandowski, last season's Bundesliga top scorer, is more technical than his predecessor, Mandzukic, and an obvious upgrade. Apart from left-back Juan Bernat, the record-breaking German champions appeared to be done in the transfer window. Then Javi Martinez's injury changed everything. Since he was capable of playing in defence and midfield, manager Pep Guardiola lost not one but two players when the Spain international tore his ACL. Bayern acted swiftly, signing Moroccan Mehdi Benatia, an improvement on Dante and Jerome Boateng, for a bargain 26 million from Roma.
Xabi Alonso, as he proved in his debut against Schalke, can also cover as a libero and help out in midfield, where Thiago Alcantara and Bastian Schweinsteiger are out injured or not yet fit. It's another steal to procure a player for only 10 million euros who gets Guardiola's philosophy and has the experience of winning everything. The takeaway from Bayern's summer is that they didn't have to do much, but what they did do was efficient and exceptional.
Borussia Dortmund -- Grade: B
A year after losing Mario Gotze to their biggest rivals, Dortmund were powerless to stop Lewandowski from leaving for the Allianz Arena at the end of his contract. It's a huge loss, and rather than look for one striker to replace him -- there are no viable like-for-like alternatives -- manager Jurgen Klopp has added several goal-getters, spreading them around the team. Underwhelming so far, Ciro Immobile in theory suits Dortmund's fast-break system, and it was quite a coup for a Bundesliga team to land a Serie A top scorer -- a sign of the times, perhaps. Adrian Ramos also gives them something different -- principally an aerial threat -- and it will take time for both to learn the system.
Henrikh Mkhitaryan and Pierre-Emerick Aubameyang, who were both signed last summer, are only now showing an understanding of that system. One player who won't have to learn it, though, is Shinji Kagawa. He returns for 6 million pounds; Dortmund sold him to Manchester United for twice the amount. If Klopp can get Kagawa to recapture his form, that would be a bonus. Matthias Ginter, part of Germany's World Cup-winning squad, reinforces the defence where they were caught short last season after injuries to Mats Hummels and Neven Subotic. One thing's for sure: Klopp has never had as much depth and options available to him.
ITALY
Roma -- Grade: B+
Roma's aim heading into this transfer window was to close the gap on Juventus, equip the team to compete on three fronts, and keep hold of their best players. They've more or less done that. Roma now have at least two players per position. Look at the back line: Ashley Cole, the much-hyped Kostas Manolas, Davide Astori, Mapou Yanga-Mbiwa and Jose Holebas are added to what Roma had last season.
In midfield, Miralem Pjanic signed a new long-term deal; Daniele De Rossi, Kevin Strootman and Pjanic are backed up by Radja Nainggolan, Salih Ucan and Seydou Keita. Like Cole, Keita has experience of winning the Champions League. Juan Manuel Iturbe, the most expensive signing of the window in Italy at 22 million euros, adds spark and invention out wide in attack. Roma also resisted the temptation to sell Mattia Destro, their one orthodox centre-forward who backs up and complements Francesco Totti. The one regret is the sale of Benatia, though for 26 million euros -- a big profit on what they invested in him a year ago -- his fee paid for Roma's new defence, and then some. The Giallorossi have a great blend of youth (Ucan, Sanabria, Paredes, Iturbe) and veteran know-how (Cole, Keita).
Juventus -- Grade: B
It was expected that Juventus would lose either Arturo Vidal or Paul Pogba this summer. That they managed to keep both was a great show of strength and ambition from the Old Lady. On that basis alone, their window should be considered a success: The best squad in Italy didn't need fixing. Some will argue it did if they are to be more competitive in Europe, but last year's group stage elimination in the Champions League wasn't an accurate reflection of this team's true standing. The touch-ups Juventus made add further depth.
Patrice Evra cost nothing and brings leadership as well as the option of changing from a back three to a back four. Romulo is an unflashy jack-of-all-trades who fills problem positions, a handy player for any team who also scores and assists. Roberto Pereyra can play as a No. 10 or out wide in attack if Juventus transition from the 3-5-2 to a 4-3-3. Kingsley Coman carries on the tradition of general manager Beppe Marotta picking up great freebies after Andrea Pirlo, Paul Pogba and Fernando Llorente. Coman, an 18-year-old PSG academy grad, looks like a star in the making and was man of the match in his debut at the weekend.
Pause and think about that for a moment -- four new recruits with experience and versatility or a bright future have all been picked up for an initial outlay of only 2.5 million euros. Then there's Alvaro Morata. No one in La Liga -- not Messi, nor Ronaldo -- had a better goals-per-minute ratio than Morata last season. The 20 million euro signing could be the next big thing. Real have a buy-back option, but Juventus trust that Real's galactico policy, their need for big names and their top-heavy squad, will mean it is never exercised. The Bianconeri also sold well, bringing in 31 million euros from the sales of Immobile, Simone Zaza, Fabio Quagliarella, Mirko Vucinic and Federico Peluso.
Inter -- Grade: B-
There was a time under Massimo Moratti when Inter had more money than sense. Now, under Erick Thohir, they have less money and have to be smart. Director of sport Piero Ausilio has been just that this summer. Persuading Nemanja Vidic to accept a new challenge at San Siro was a coup, and the Serbian will help fill the leadership vacuum left by Javier Zanetti, Walter Samuel, Esteban Cambiasso and Diego Milito. The signing of Cardiff's Gary Medel for 10 million euros adds steel to a silky midfield of Mateo Kovacic and Hernanes. Likewise, the gamble on Yann M'Vila, a France international until a couple of seasons ago with a bright future ahead of him if he gets his head straight, is a welcome one. Dani Osvaldo is a proven goal scorer in Serie A and strengthens a forward line that already boasts Mauro Icardi and Rodrigo Palacio. Had Inter been able to shift Fredy Guarin in addition to Ricky Alvarez, more good business was lined up. Despite a lacklustre start to the season, they seem in position to compete for a Champions League place.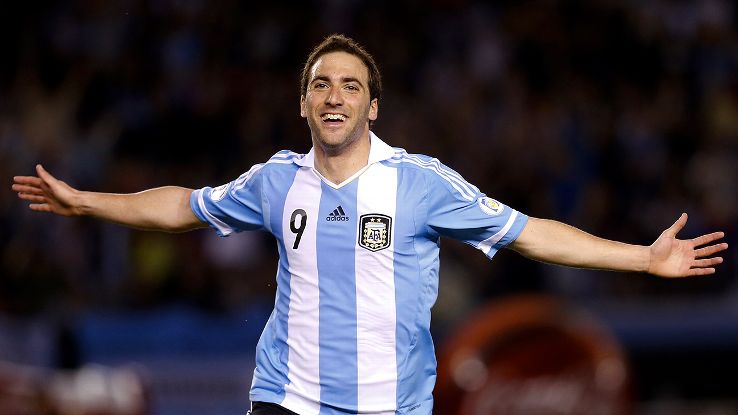 Napoli -- Grade: C-
Without doubt Napoli had the most underwhelming transfer window of the Serie A elite; the club seem to have taken a step backward. Napoli was unable to make keeper Pepe Reina's loan deal permanent because of his wages, and Rafael doesn't offer the same reassurance in goal. The defence still looks unsteady, even after the signing of talented but raw centre-back Kalidou Koulibaly -- their most expensive purchase at 7 million euros. Manager Rafa Benitez's No. 1 priority this summer was to bring in a midfielder comfortable in both phases. Dreams of Javier Mascherano didn't come true; Maxime Gonalons rejected them; Marouane Fellaini -- an odd choice -- injured his ankle ligaments, and Napoli's failure to qualify for the Champions League and unlock its revenue meant they settled on Espanyol's David Lopez. Further forward, they've sacked Swansea for Michu and his former teammate Jonathan de Guzman. In fairness, Napoli's efforts at retaining Jose Callejon shouldn't be overlooked amid interest from Atletico Madrid, but their reluctance to speculate in order to accumulate -- before they lost their Champions League playoff to Bilbao -- leads to questions of ambition and might leave the likes of Gonzalo Higuain considering the future.
Milan -- Grade: C+
The Fernando Torres transfer is a symbolic one. A club that isn't what it once was signing a player who isn't what he once was. On loan for two years, Torres, only 30, could be a success and rediscover his confidence in Serie A, as Gervinho has done at Roma. Even if Torres doesn't have the acceleration of old, he does suit the fast-break, counterattacking style Pippo Inzaghi has imposed. Milan undersold the player he replaces, Mario Balotelli -- though it will go down as a capital gain on their books -- and it's lamentable how short-term their outlook is when it comes to building for the future.
The sale of talented young academy graduate Bryan Cristante to Benfica for a quick 6 million euros also falls into that category. But the reaction to the Balotelli sale was one of relief. There'll be less distraction and more focus at Milan. Overall, their window has been received positively. You have to judge it on the austerity Milan now faces rather than the largesse and extravagance of old. Galliani hasn't worked wonders, but he has done well. Robinho and Kaka are off the wage bill. Goalkeeper Diego Lopez, centre-back Alex, full-back Pablo Armero, midfielder Marco van Ginkel, winger Jeremy Menez and, of course, Torres all arrive for free. Their deadline day was a touch embarrassing, with Jonathan Biabiany being photographed in a Milan training shirt and scarf only for the deal to fall through, but a good alternative was found in Giacomo Bonaventura, another wide player. Back from injury, striker Stephan El Shaarawy seems the best "new signing" of all.
FRANCE
PSG -- Grade: C
Limited to one big splurge following the FFP sanctions levied against them by UEFA, many have questioned PSG's judgment in making David Luiz the most expensive defender of all time at 50 million pounds. It raised eyebrows even before his display in Brazil's 7-1 defeat to Germany in the World Cup semifinal, which led many to quip that the Qatari owners were searching for the receipt. Brazil captain Luiz was exposed without Thiago Silva on the pitch in Belo Horizonte. Once Luiz returns to fitness, their partnership will be reprised at PSG, and it was on the merits of this (and their marketability) that led PSG to sign him.
Otherwise required to sell to buy, PSG bettered themselves only at right-back, selling Christophe Jallet to Lyon and then acquiring on loan highly regarded Toulouse and Ivory Coast youngster Serge Aurier. After overpaying for Luiz, they refused to do so for Di Maria, judging him too expensive given the new parameters in which they have to operate. Missing out on him, however, would suggest that they didn't get what they want -- meaning this is the most indifferent summer since the club's takeover.
Monaco -- Grade: C -
The divorce of the century, FFP, a 50 million euro tax settlement disputed by several Ligue 1 clubs, the cost of investing in infrastructure (30 million euros on a new training ground) and paying off Claudio Ranieri (10 million euros) to bring in new manager Leonardo Jardim has led to a re-dimensioning of the Monaco model. The club are aware that they're unlikely to make much through match-day revenue -- the average crowd at the Stade Louis II is a little over 8,000 -- and were unable to find a new shirt sponsor this summer (they had to go back to FedCom). So it's evident that, in the short term, bringing in cash through player sales is their best money spinner.
They got double what they paid Porto for James and have procured a fee from Manchester United for the loan of the want-away Radamel Falcao. His wages are now apparently off the payroll and there's a view to making the deal permanent for 55 million euros. Bearing in mind Emmanuel Riviere has also gone to Newcastle, it means Monaco have lost their marquee signings of last summer and their two top scorers of last season. In comparison with a year ago, when they spent 177.7 million euros, the Principality club's outlay in this window has been only 24 million euros. Young talent like goalkeeper Paul Nardi, centre-back Aymen Abdennour and midfielder Tiemoue Bakayoko have been brought in after the likes of striker Anthony Martial, indicating that Monaco are moving from the Chelsea, Man City and PSG sugar daddy type of club to one more in line with Porto and Atletico, which buy talent low, develop it and then sell it high. The undeniable sensation, however, is that, on the pitch, Monaco go into this season weaker.