Transfer Talk: Saints may march to Spurs
Rumours, gossip, transfer news and signings from all of the top European clubs. It's Transfer Talk time.
Spurs chase Lallana
You won't be surprised to learn that Tottenham have suddenly been linked with a congregation of Saints after appointing Mauricio Pochettino on a five-year contract.
According to The Guardian, Adam Lallana is at the top of the Argentine's wish list after playing his way into England's World Cup squad with nine goals and six assists in the Premier League this season.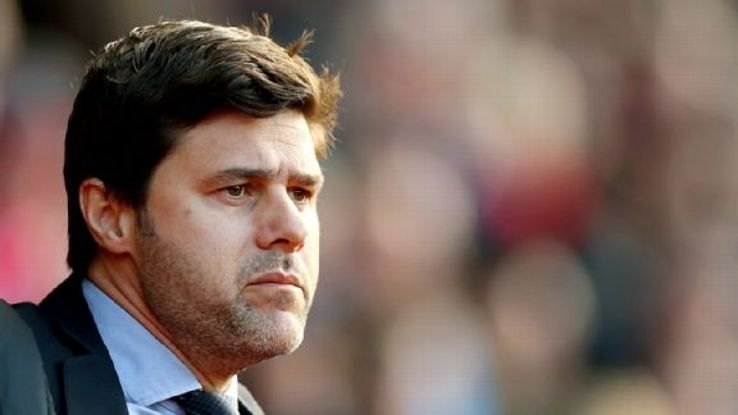 The 26-year-old is also a 20-million-pound target for Liverpool, with Brendan Rodgers calling him a "terrific young talent" earlier this month.
The thought of a bidding war may provide some consolation to Southampton, but The Daily Mail says Liverpool will turn their attention to Bayern Munich's Xherdan Shaqiri if Lallana's price becomes too steep.
Jay walking out of Southampton?
Another Saints player who could find himself at the centre of a tug-of-war between Tottenham and Liverpool is striker Jay Rodriguez.
The 24-year-old enjoyed an enormously impressive season under Pochettino, scoring 18 goals and making his England debut in November, before injury cruelly denied him his World Cup dream.
Rodriguez's spell on the sidelines hasn't deterred a number of top-flight suitors, however, with The Daily Star reporting that Arsenal are set to rival Spurs and Liverpool for the forward's signature.
Arsenal bid for Di Maria
Now this is a rumour Arsenal fans will want to hear. Following underwhelming reports linking the Gunners with Tom Cleverley and Gareth Barry over the past week, talk of a move for Angel Di Maria is bound to renew optimism in north London.
According to the Daily Express, Arsenal have made a "concrete bid" for the pacy 26-year-old, who was named man of the match in Real Madrid's Champions League final victory over Atletico.
The Express quotes a "source close to Di Maria" telling UOL Sport: "It is true that he is leaving because he wants to go. It is very likely that he will leave before the end of the World Cup in Brazil."
Arsene Wenger will need to act fast if he is to get his man after a host of European giants -- including Manchester United and Manchester City -- expressed an interest in the Argentine.
Tiago close to return
Chelsea have agreed a deal to bring Atletico Madrid midfielder Tiago back to the club, reports The Daily Mail.
The 33-year-old, who started the Champions League final last Saturday, is available on a free transfer after failing to extend his contract at the Vicente Calderon.
Tiago spent a single season at Chelsea in 2004-05, making 34 appearances as the Blues won the Premier League, and it's thought that his arrival will help Diego Costa settle at Stamford Bridge once the striker finally completes his proposed 38-million-pound transfer.
Tap-ins
- Barcelona president Josep Maria Bartomeu has dismissed claims that Alexis Sanchez could be sold this summer. "He's not for sale," Barca's head honcho told El Mercurio. "He has a contract with us and is an important part of the squad. I know nothing about interest from Juventus. No one has made an official offer."
- Liverpool have slapped an extortionate 7-million-pound price tag on Oussama Assaidi, who is a target for Stoke following a successful loan spell. The Reds signed the winger for around 3 million pounds in 2012, but now hope to earn more than double their initial outlay.
- The potential fee for Assaidi could be spent on Dejan Lovren, but The Daily Star says Liverpool face competition from Roma for the Southampton defender. With Mehdi Benatia having his fancy tickled by Manchester City, Rudi Garcia has listed Lovren as a potential replacement.
- Arsenal are set to miss out on Antoine Griezmann as Paris Saint-Germain plan to activate the winger's release clause with a 26-million-pound bid that would wave another two fingers at Financial Fair Play. Still, at least Griezmann should prove better value than David Luiz, who will become the most expensive defender in history when his 50-million-pound move to the Ligue 1 champions is confirmed. Crikey!