Former NBA star Dirk Nowitzki shows why he is better at hoops than football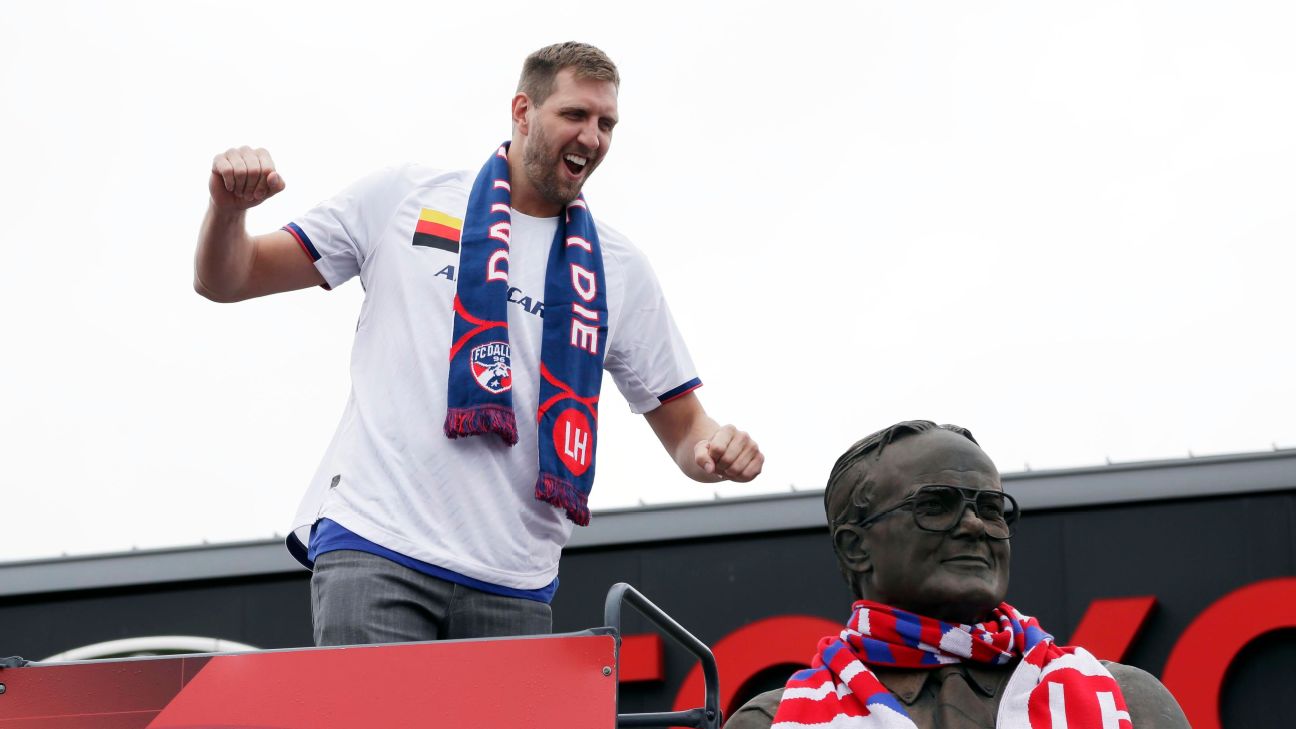 Former Dallas Mavericks star Dirk Nowitzki was honoured by MLS club FC Dallas on Saturday -- and looks like the future NBA Hall of Famer is enjoying retirement.
Nowitzki signed autographs and took in the scenes at Toyota Stadium, and even lined up for a ceremonial penalty kick before the game.
Needless to say, he admitted his form was a bit off -- barely getting the ball past FC Dallas mascot Tex Hooper -- saying, "I think I pulled my hip flexor."
"I think I pulled my hip flexor"
Dirk is loving retirement 😂 #MFFL pic.twitter.com/EzY4dFrsVN

— Dallas Mavericks (@dallasmavs) May 11, 2019
Nowitzki called it a career this year after 21 seasons with the Mavericks, in which he won the 2011 NBA Finals title and numerous accolades.
The German has an affinity for football and counts 2014 World Cup winner (and Chicago Fire captain) Bastian Schweinsteiger as one of his friends.
But we can now see why ol' Dirk may be one of the few Germans better at hoops than football.