Tottenham's new stadium finally hosts first event, earns rave reviews from fans, media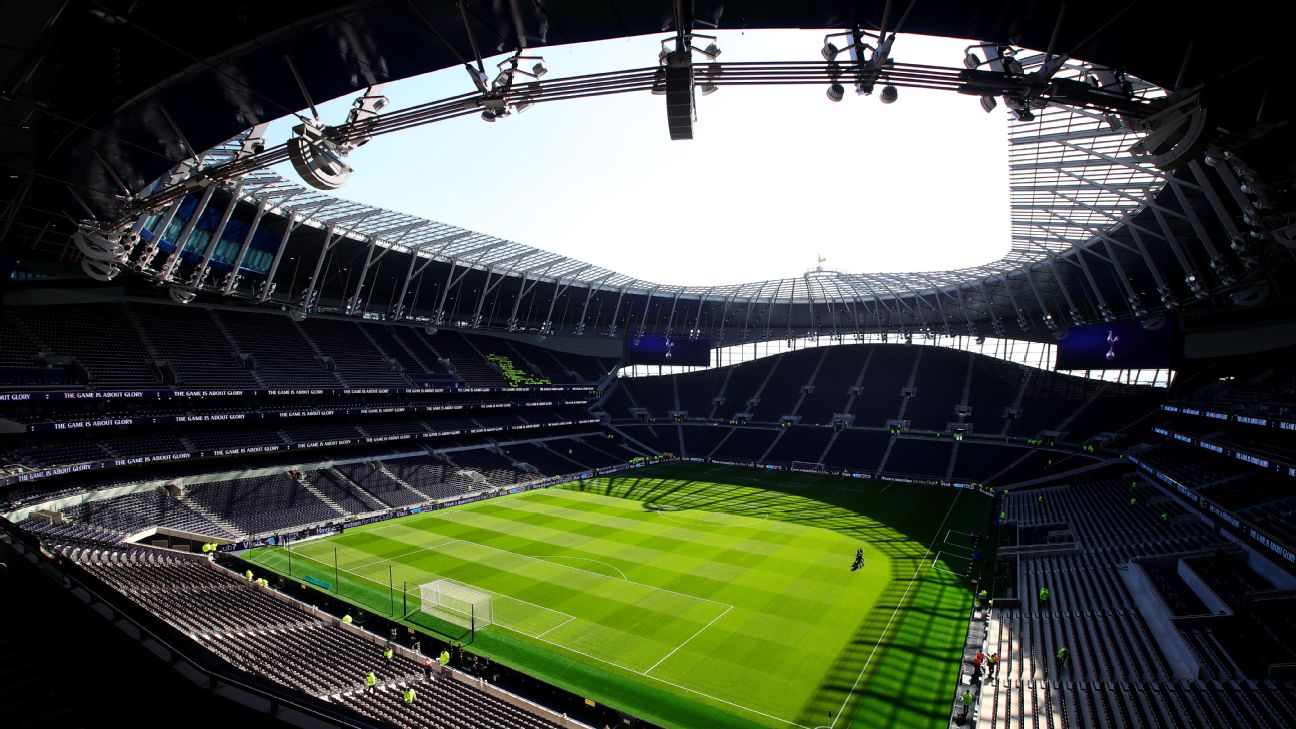 On Sunday the public finally got to enter and see the new state-of-the-art Tottenham Hotspur Stadium and while the day came over eight months later than expected, the reviews were extremely positive and the images sublime. The stadium which was originally scheduled to open in September against Liverpool, has had its opening pushed back several times since but was opened Sunday for the first test event, a Tottenham Under-18s match with Southampton.
First game at Tottenham's new stadium. U18s play Southampton pic.twitter.com/Ji9Xk4SB0M

— Rob Harris (@RobHarris) March 24, 2019
Hello, you 😍#SpursNewStadium ⚪️ #COYS pic.twitter.com/tm60qeHBaQ

— Tottenham Hotspur (@SpursOfficial) March 24, 2019
While the wait has dragged on too long and become the butt of many a joke, the end product is certainly nothing to laugh at. The £1 billion stadium will seat 62.062 and also boasts the world's first dividing, retractable football pitch, with a turf pitch underneath for NFL London Games, concerts and other events.
It's finally here!

The new Tottenham stadium hosts its first game today 😍 pic.twitter.com/tEv0j6niex

— ESPN UK (@ESPNUK) March 24, 2019
Spurs' new stadium is from the year 3000 pic.twitter.com/HZbJstTKro

— BBC Match of the Day mag (@MOTDmag) March 22, 2019
Spurs fans relished their opportunity to finally see their new digs in person, many expressing their deep bond with the old White Hart Lane but also their admiration and astonishment for the beautiful new ground.
It's great to be back. #SpursNewStadium ⚪ #COYS pic.twitter.com/Daj0ESlvqF

— Tottenham Hotspur (@SpursOfficial) March 24, 2019
Manager Mauricio Pochettino, who was in th stadium for the opening also echoed those sentiments.
"We all feel the same, so excited. I got the same feeling when we left White Hart Lane on the last day, we were crying and now in the first day in the new stadium we feel the same emotion," Pochettino said.
"We need to cry because our dream became true."
The fans are coming in now. The place is starting to come to life with the screens on and advertising hoardings. I cannot understate how breathtaking Spurs' new home is. pic.twitter.com/Er6n1TTDlP

— Alasdair Gold (@AlasdairGold) March 24, 2019
The supporters didn't have to wait long for their first opportunity to celebrate either, as 17-year-old J'Neil Bennett scored the stadium's first-ever goal just 11 minutes into the match.
The first ever goal at our new home.

⚪️ #THFC 1-0 #SaintsFC 🔴#SpursNewStadium pic.twitter.com/55RE4uputp

— Tottenham Hotspur (@SpursOfficial) March 24, 2019
Spurs fans surely looked to have enjoyed their day out, and we all will be counting down the days until April 3, when Harry Kane, Dele Alli and the senior team are set to christen their new picturesque ground against London rivals Crystal Palace.