Chelsea 'defy transfer ban' by asking fans about summer signings, Twitter laughs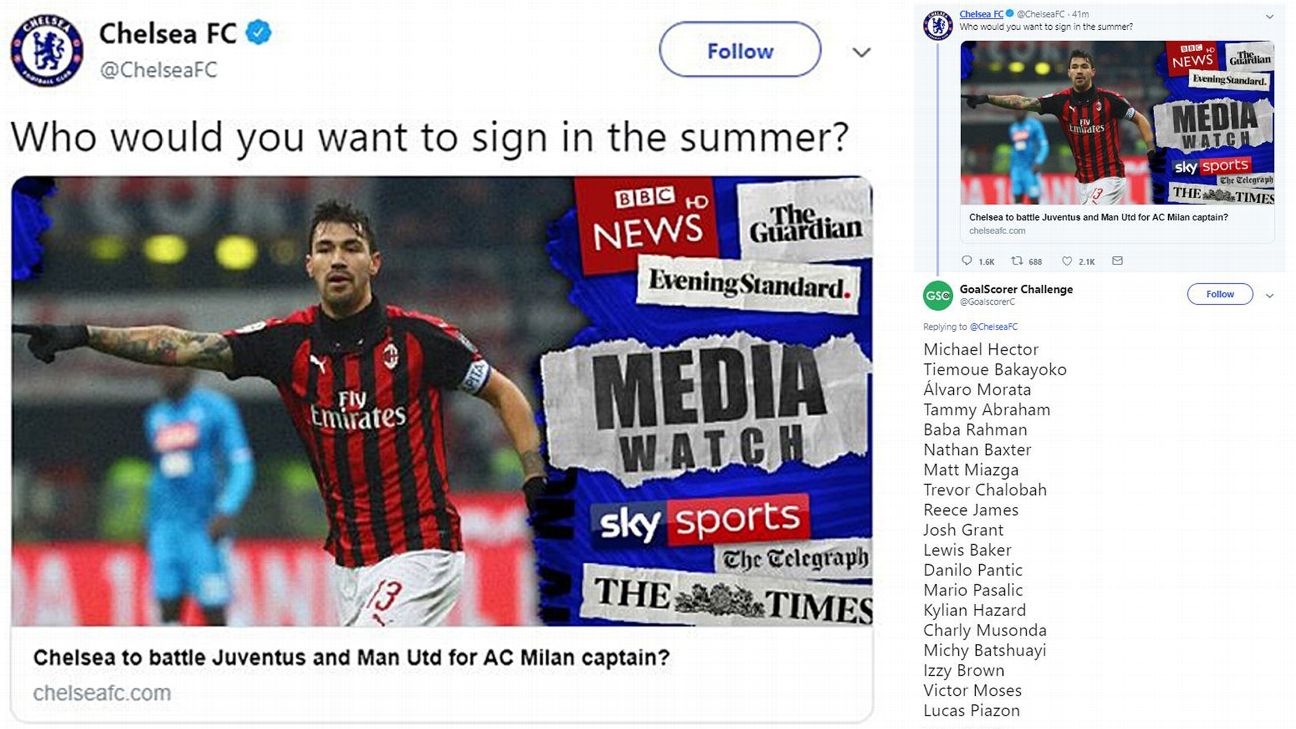 Obviously gluttons for punishment, Chelsea invited a metaphorical avalanche of scorn their way with an ill-advised tweet published on Tuesday afternoon.
Mere days after the club was placed under a FIFA transfer ban until 2020, the Blues' social media team decided it would be a good time to quiz fans on who their dream transfer targets would be this coming summer.
Naturally, the tweet has now been deleted. But, as you might imagine, the reaction was nigh-on immediate, with the mockery coming thick and fast.
- Marcotti: What did they do wrong? Chelsea transfer ban explained