Report: Will Ferrell to star in film about former FIFA exec Chuck Blazer
Will Ferrell's penchant for sports -- and starring in sports movies -- is well known. From Talladega Nights: The Ballad of Ricky Bobby to Semi-Pro to Blades of Glory (plus that iconic scene as the en fuego mascot in Old School), the former "Saturday Night Live" funny man and minority owner of MLS club LAFC has left an indelible mark in silver-screen athletics.
Film and TV outlet Deadline now has reported that Ferrell is poised to star in an HBO movie about Chuck Blazer, the former FIFA official and American soccer executive whose admissions of corruption set off a global scandal that ultimately toppled FIFA president Sepp Blatter.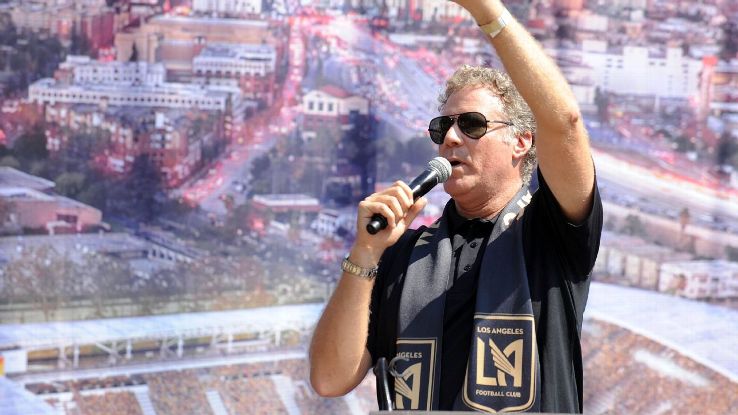 Blazer, who died in 2017, had been banned from soccer two years earlier by FIFA for what the governing body called his "many acts of misconduct" at the organization and as general secretary of the CONCACAF confederation.
The ban stemmed in part from Blazer's admission that he and others on FIFA's ruling panel agreed to receive bribes in voting for the hosts of the 1998 and 2010 World Cups in France and South Africa, respectively.
The HBO project -- which hasn't been officially announced -- will be based on the book American Huckster: How Chuck Blazer Got Rich From -- And Sold Out -- The Most Powerful Cabal In World Sports by Mary Papenfuss and Teri Thompson.
A film about corruption at the highest levels of the beautiful game? A slight change from Ferrell's other venture into soccer cinema -- how can we ever forget Kicking and Screaming?