Footballers' goal celebrations caught in mid-air are a thing of beauty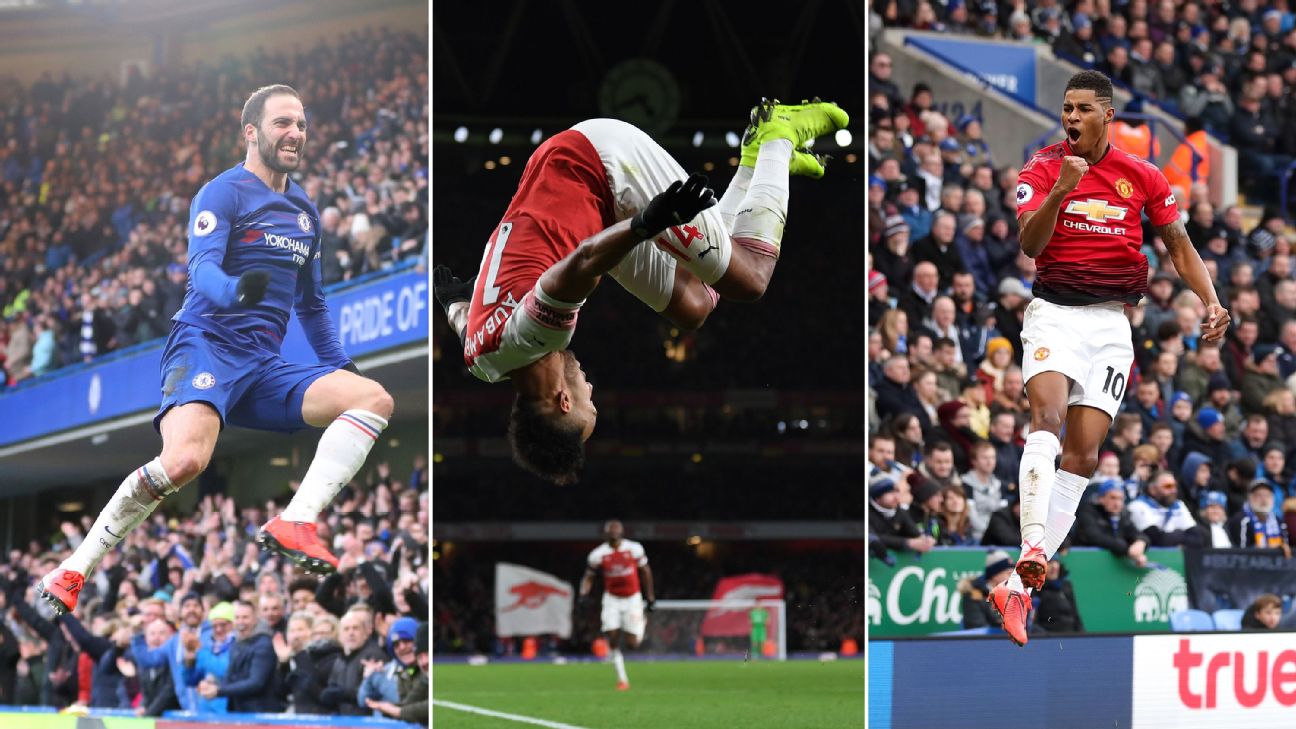 Gonzalo Higuain and Marcus Rashford both marked scoring in the Premier League this weekend with some serious elevation by leaping as high as they could go.
The Chelsea and Manchester United strikers kept up a long tradition of leaping celebrations that are spectacularly caught on camera by match photographers.
In reverential tribute to that singular thrill of seeing still images of footballers suspended in that glorious moment in time, here is a whole gallery full of them, accompanied by a suitable lyric or line of verse.