Neymar parties hard with Alves, Mbappe for 27th birthday despite being on crutches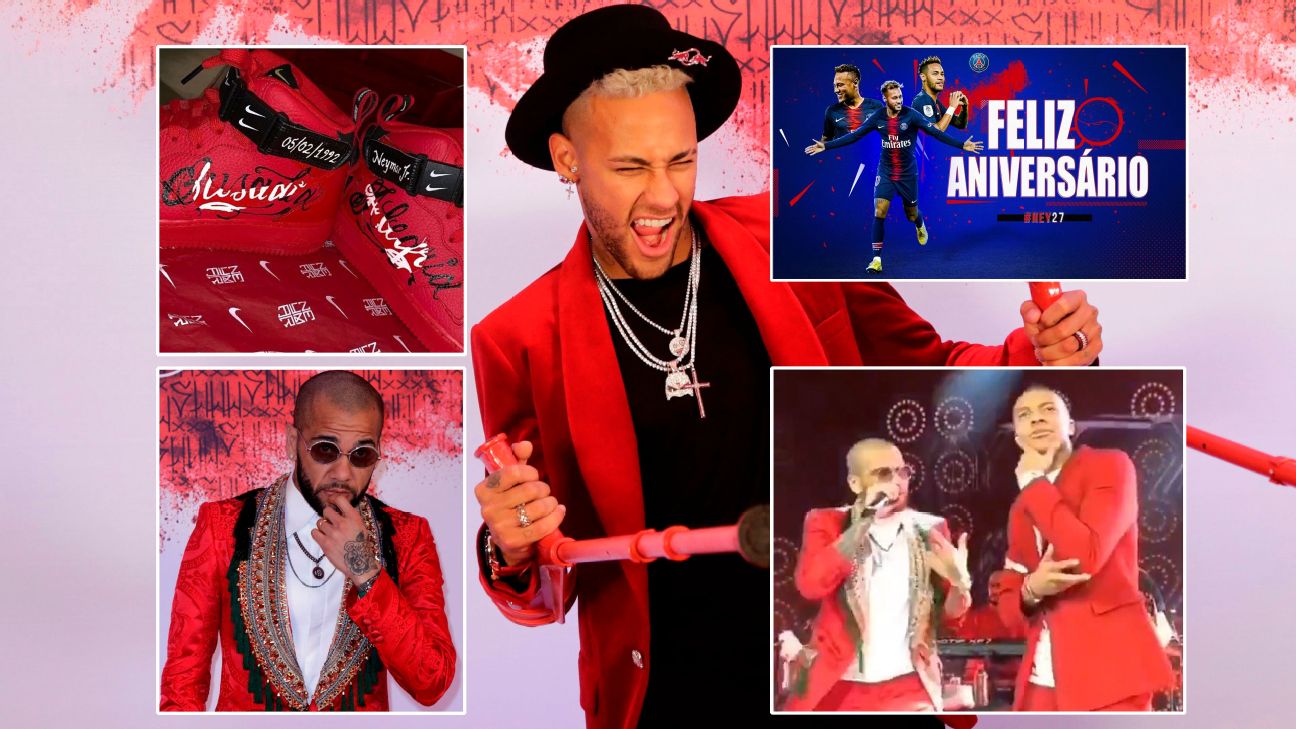 Just as he's done for the past few years, Neymar threw himself a lavish party in Paris to celebrate his birthday on Monday night.
The Paris Saint-Germain star actually turned 27 on Feb. 5 -- the same birthday as Cristiano Ronaldo, Carlos Tevez, Sven-Goran Eriksson and about 19 million others around the world.
Neymar said that he wished he had "a new metatarsal" in a tearful speech to his assembled friends and family, but that was only a temporary break in the festivities.
Looks like a thoroughly enjoyable time was had by all, even those who had to sit through Alves' atonal caterwauling.
We can hardly wait to see what next year's theme is going to be? Mythological animals? Space jazz? Anglo-Saxon strip farming? The mind boggles.