Your Premier League team's season summed up in one movie
The Premier League season is almost over, so it got us thinking. What film would best sum up your club's season in the Premier League? Let's delve right in, shall we -- beginning with the title winners.
Chelsea - Ocean's Twelve: Big budget remake that has proved slick, suave and effective but not quite as good as the original version.
Crystal Palace - Lock, Stock, Two Smoking Barrels: A lively yarn about plucky Cockney underdogs just about getting away with it in the end.
Manchester United - The Lone Ranger: While the title role would probably be an accurate description of David De Gea's season, we're thinking the whole "big budget project that failed to impress" analogy is all the more fitting.
Southampton - Casablanca: One for the romantics, though the ending was a bit weepy and ambiguous.
Manchester City - A Few Good Men: Namely Sergio Aguero and David Silva, the rest of them have been decidedly average for the majority of the season.
West Ham - Indiana Jones and the Kingdom of the Crystal Skull: Perfectly decent (if slightly flawed) first half of the campaign completely undermined by a ridiculously weak final quarter -- though whether ancient aliens are to be blamed for the Hammers' demise is still to be confirmed.
Arsenal - Monte Carlo or Bust: Bust. Definitely bust. Out in the last 16 of the Champions League again.
Newcastle - That Sinking Feeling: Self-explanatory really. It's just a shame there isn't a movie called "A Laughable Shower of Incompetence and Ineptitude," or we'd have chosen that instead.
Liverpool - Gone in (40) Seconds: Steven "Mr Liverpool" Gerrard got himself sent off inside a minute against Manchester United and with that, poof, the Reds' season was officially over.
Everton - Failure to Launch: Well, 2014-15 never really got going for Bobby Martinez's men.
Tottenham - Citizen Kane: Groundhog Day would be an apt choice too given they have falled below Arsenal again, but the fact that there is really only one man worth talking about in North London makes the case.
Stoke - The Long Shot: Charlie Adam from 55 yards out against Chelsea to be specific.
Swansea - Bulletproof Monk: Garry Monk, that is! The man can do no wrong.
Sunderland - The Thin Red Line: Sadly for them, they finished up just below it.
West Brom - Braveheart: Veteran, battle-grizzled underdog icon takes the helm and slowly but surely leads his people to freedom (well, mid-table safety).
Hull City - Life of Pi: Something about Tigers being cast adrift on a metaphorical ocean?
Aston Villa - Die Hard: One slightly unkempt and cranky man with no sleeves comes in and saves the day using nothing but a few pithy catchphrases and a machine gun Christian Benteke.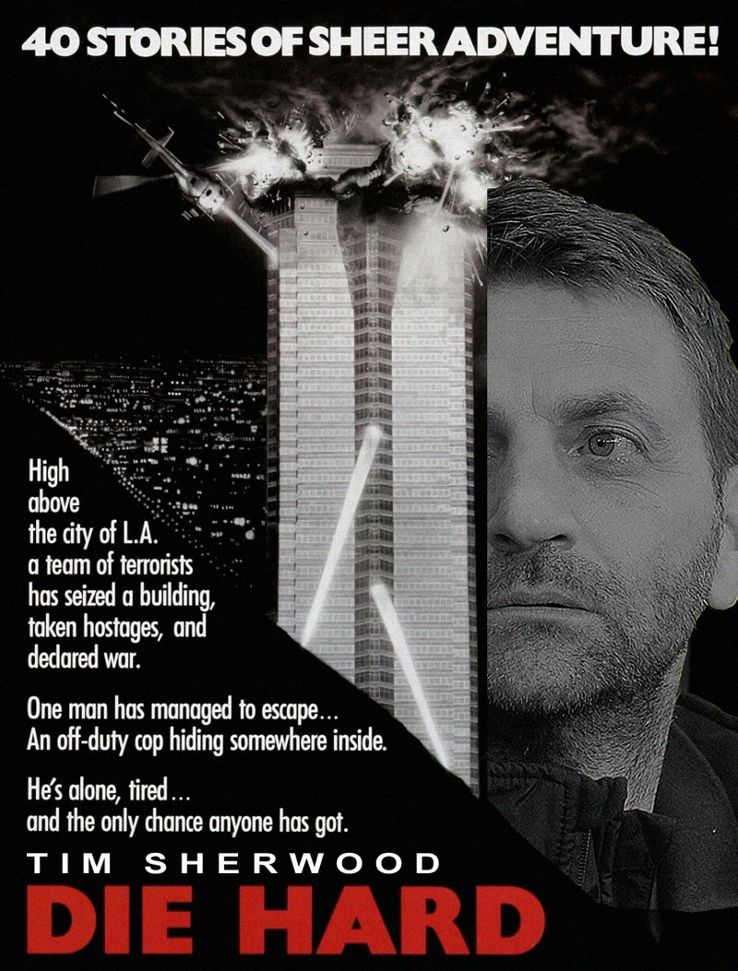 Burnley - Brief Encounter: They knew it couldn't last but they made the most of it while they could.
Leicester - Great Escape: Obviously, though only because we couldn't think of any films about ostriches off the top of our head.
QPR - Titanic: A cautionary tale about the most expensively-assembled vessel ever to go down.
Any ideas for more? Leave them in the comments section below.