Legia Warsaw trolled by opponents over UCL error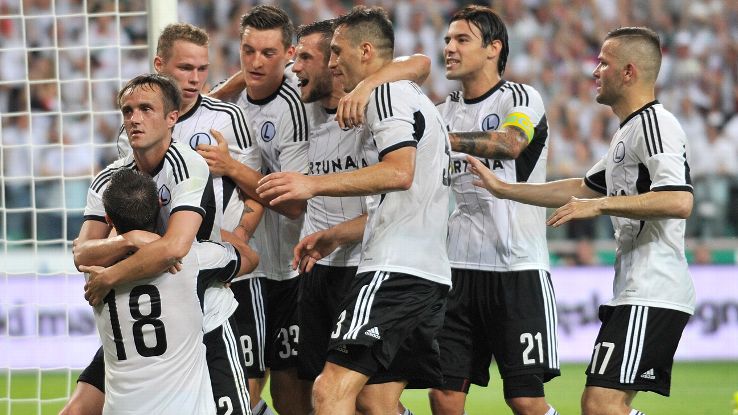 As you may recall, despite having trounced Celtic 6-1 on aggregate in their qualifying fixture, Legia Warsaw found themselves unceremoniously dumped out of the Champions League by UEFA last week when it came to light that the Polish side had mistakenly fielded an illegible player for the last four inconsequential minutes of the second leg.
With the fall-out of their Champions League personnel blunder still rumbling on, Polish league opponents Jagiellonia decided Friday night's Ekstraklasa fixture was the perfect time to grind a handful of coarse sea salt into Legia's wounds by booming out the Champions League theme music over their stadium loudspeakers before kick-off.
While Toe Poke can certainly appreciate a piece of Grade A trolling when we see it, it warmed our cockles to learn that Legia went on to have the last laugh on the night; winning the game 3-0.