Toe Poke: Tim Howard airport?
With the Internet almost melting down in the immediate aftermath, the national frenzy surrounding U.S. goalkeeper Tim Howard's immense, record-breaking performance against Belgium has seemingly reached its peak.
After receiving personal phone calls from President Barack Obama and U.S. Secretary of Defence Chuck Hagel to personally thank him for "defending America" against Belgium in the last 16, ecstatic U.S. fans have now started a petition to have an airport renamed in Howard's honor.
Thousands of fans have already signed the petition, which is pushing to have the name of Washington D.C.'s Ronald Reagan International Airport changed to "Tim Howard International Airport" in honor of the Everton keeper's heroic performance.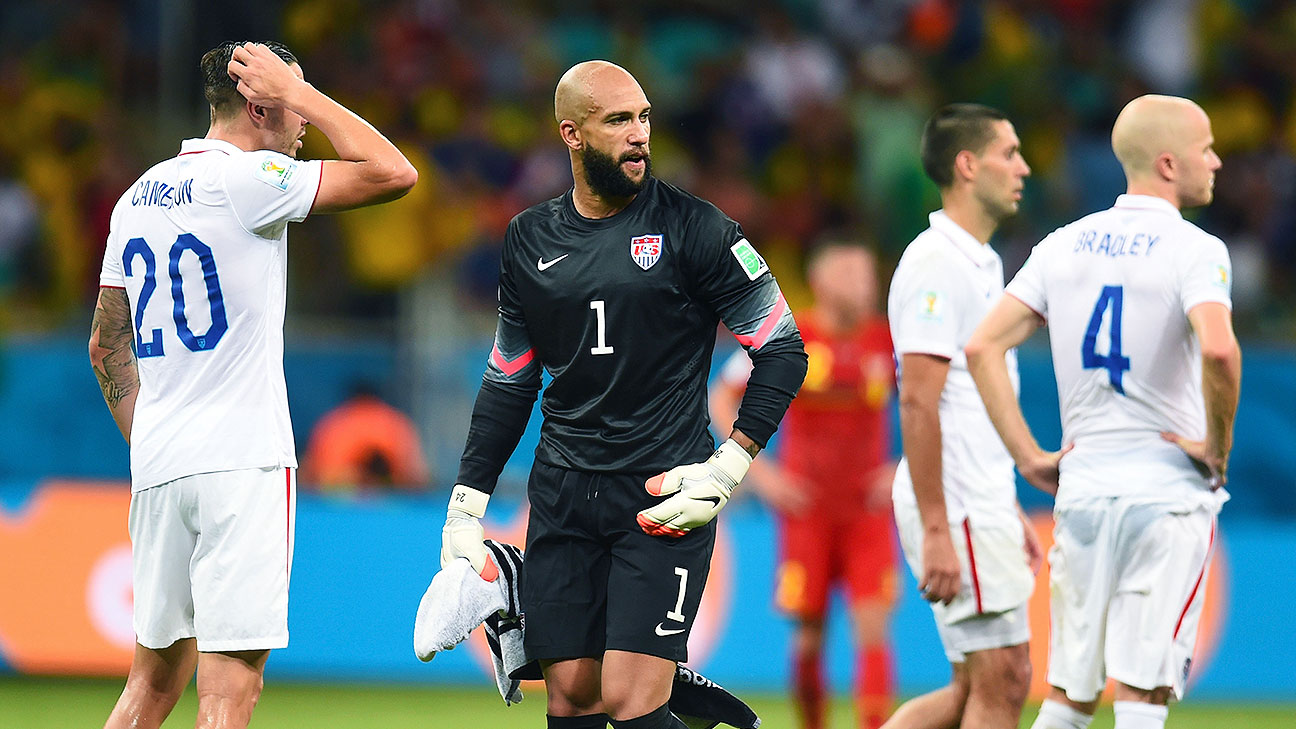 The petition's accompanying blurb reads:
"Whereas Tim Howard has shown himself to be a national treasure, Minister of Defense, Friend of Joe Biden, and the holder for the record of most saves in a World Cup match; Therefore, we politely request that we rename the airport to recognize his accomplishments, and meritorious service to the United States of America."
At time of writing, the e-petition has 13,550 signatures.
However, this is still 86,450 signatures short of the 100,000 needed by July 31 to have the petition acknowledged and responded to by the White House under President Obama's "We the People" initiative.
Citizens of the United States of America, make it so!