West Ham strike late to knock misfiring Liverpool out of the FA Cup
LONDON -- Three points from West Ham's dramatic 2-1 win over Liverpool in the FA Cup fourth-round replay at Upton Park.
1. Ogbonna sinks Liverpool at last
Penalties loomed, inexorably, and West Ham were holding on for dear life. Two minutes of added time were signalled following the 120th minute. Respite had been bought. Lucas Leiva, outstanding for the long night as an emergency Liverpool centre-back, committed a tired foul.
When Dimitri Payet has the dead ball at his feet, Upton Park expects something special. The Frenchman boomed a pearling free kick onto the head of Angelo Ogbonna and the Italian defender's header was unerring, leaving Liverpool goalkeeper Simon Mignolet no chance. The same could be said for Liverpool's hope of winning this season's FA Cup. Jurgen Klopp & Co. will rue an opportunity badly missed given Tuesday's 2-1 defeat.
West Ham United

Liverpool
Game Details
Extra time had been 30 minutes of huge embarrassment for Christian Benteke, who missed two golden chances to fire Liverpool ahead for the first time on the night before flailing another hopeless shot wide.
Winger Michail Antonio opened the scoring as he had done against the Reds on Jan. 2, executing a flying volley on the stroke of half-time, just reward for a thrilling attack by Enner Valencia, who had shredded Liverpool's rookie defence asunder with pace and power. On the other side of the break, Philippe Coutinho's speed of thought got the visitors an equaliser as he slid a free kick cheekily under a jumping West Ham wall.
Throughout the game, there was mounting danger that this would be the last ever FA Cup tie at the Boleyn Ground as the club moves to the Olympic Stadium this summer. Slaven Bilic's team struggled for the most part and huge credit must be handed to a greenhorn Liverpool team, in which youngsters Kevin Stewart and Pedro Chirivella were in no way disgraced as the Reds' duo amid an often frenzied midfield morass.
Liverpool could have put the tie away in the first half. Benteke chose to dummy when Brad Smith's 26th-minute surge into the penalty area and fine pass invited a more assertive decision. Behind Benteke, a confused Jordon Ibe swung his boot at fresh air and moments later, Joao Carlos Teixeira, cued up by another excellent run and fine vision from Smith, wasted the best chance of the first half.
Coutinho also struck the foot of a post as Klopp's mish-mash selection dominated proceedings, looking the team capable of taking the game before penalties arrived. Daniel Sturridge, back from injury and introduced off the bench after 59 minutes, fizzed one shot wide after a characteristic surge of speed, and with Liverpool already having won two shootouts this season, West Ham's fate seemed sealed when penalties beckoned. But they never did arrive, and the Boleyn might yet see FA Cup football again, fifth-round tie at Blackburn next week permitting.
2. Sturridge returns just in time
Having had an emergency appendectomy last weekend, doctor's orders restricted Liverpool manager Klopp from his usual jack-in-the-box antics in the technical area. As time dragged on, though, his baseball cap became ever more visible on the touchline.
The inclusion of Brad Smith, Joao Carlos Teixeira, Stewart and Chirivella might one day be recalled as the blooding of future stars. All acquitted themselves well and his young players put in the type of spirited performance that his Premier League veterans have too often lacked. Benteke, however, was a letdown once more.
The Belgian played significantly better than during his nadir of a performance in last month's league match here, but Liverpool were still crying out for the quicksilver finishing of someone like a peak-level Sturridge. The returning striker has become the greatest enigma in the English game, and his arrival on the hour for his first appearance since Dec. 6, only his seventh of the entire campaign, felt almost surreal.
At last, Sturridge had a chance to remind of his gifts, and end truly wild speculation about his future. As part of a hugely adventurous three-pronged attack with Benteke between Sturridge and second-half sub Divock Origi, Klopp launched an assault on reaching the next round with a double substitution.
The first act of Sturridge's resurrection was to be caught offside. Liverpool struggled to retain the momentum they held before Klopp's switch, with a marked lack of connectivity between defence and attack after Teixeira and Coutinho were sacrificed from midfield. Benteke and Sturridge did look to have the making of a partnership and dovetailed neatly enough, though neither looked brimming with goal power.
With Benteke's confidence sinking to absolute zero levels on this evidence, Sturridge was hailed by fans but needs many more games if he's to reach anything near his best form. The next question surrounds whether or not he will get to play them.
3. Liverpool almost keep Payet quiet
Tuesday had been a day of mounting horror for fans following the West Ham grapevine. Talk of Payet becoming the latest player enticed to Chinese football quickly emerged after rumours of a contract impasse before club officials moved to calm the storm, saying discussions on a new deal had been "amicable and productive."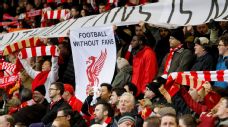 On the pitch, the Frenchman remained the creative fulcrum. It was his pass that put overlapping right-back O'Brien in place to bruise the woodwork in the 16th minute while on the other flank, Payet's usual starting position, left-back Aaron Cresswell was offered similar opportunities to get to the byline. Yet West Ham lacked the flow in attack that has yielded their best football under Bilic, and Liverpool's work in staunching that creativity had much to do with the reduction of the usual supply line.
Jon Flanagan proved a redoubtable opponent for Payet after 20 months out of the game. A player in the no-nonsense mold of fellow Scouser Jamie Carragher, Flanagan throws in tackles and asks questions later; Payet, a player with a creeping disdain for the physical side of the game, eventually backed down and began to drift away from Flanagan's flank.
Flanagan could be little more than a bystander, however, when Payet struck his 38th-minute free kick from the edge of the penalty box. Such is the hold that West Ham's No. 27 has on the Upton Park faithful that it appeared to come as a surprise that the ball didn't actually go in. There would be one more dead-ball chance, from which Ogbonna made no mistake.
John Brewin is a staff writer for ESPN FC. Follow him on Twitter @JohnBrewinESPN.