Diego Costa strikes late as Chelsea dent Man United's top four hopes
LONDON -- Three points from Chelsea's 1-1 draw with Manchester United on Sunday, as Diego Costa struck an injury-time equaliser to leave Louis van Gaal's men six points off the top four.

Chelsea

Manchester United
Game Details
1. Costa denies United
By contrast to the pyrotechnics that Leicester City are currently producing, a match that was once a critical Premier League fixture -- often with the title at stake -- did not brim with quality and instead looked just as it was: a battle between 13th and fifth in the table.
Chelsea will undoubtedly be the happier to claim a point, Costa scrambling home an equaliser in injury time to put a severe dent in Manchester United's hopes of finishing in the top four and claiming a Champions League place for next season.
Costa beat United goalkeeper David De Gea, the outstanding performer who made a series of important second-half saves and was incredibly unfortunate not to end up on the winning side.
De Gea's best came from a Branislav Ivanovic volley, but he was left totally exposed for Costa's equaliser. In the 92nd minute, after an error from substitute Memphis Depay, Chelsea's striker was allowed space to round United's keeper and slot into an empty net.
Guus Hiddink remains unbeaten as Chelsea's interim manager, as old adversary Van Gaal failed to keep pace with the Premier League's top four. On Friday, Van Gaal had suggested that victory at Stamford Bridge could power a title challenge, but his team's failure to do more than hang back and desperately defend their lead may have cost such a distant chance.
Failure to deliver Champions League football could leave Van Gaal without a job, although it was noticeable that neither Chelsea nor United fans sung for the Blues' two-time former boss Jose Mourinho, heavily rumoured to be United's manager-in-waiting should Van Gaal leave.
Chelsea fans had earlier raged when John Terry's snap shot came off the arm of Daley Blind on the stroke of half-time, but referee Mike Oliver waved away fervent claims on the grounds of the Dutchman's offence not having been deliberate.
It was the flash point of a poor first half, in which Anthony Martial's 18th-minute shot, powered from the left flank, forced Thibaut Courtois into a fine full-length save. It was the best United moment of a period in which they dominated, but the most they achieved was to force a series of corner kicks. Only at the half-hour mark did Chelsea up the ante, and force a save from De Gea from an angled Ivanovic header, before Costa and then Oscar went close.
Hiddink's team began both halves in lethargic fashion, and suffered when Jesse Lingard struck a fine opener on 61 minutes.
They were dealt a crushing blow by losing defender Kurt Zouma to what appeared to be a horrid knee injury, but it was in the time that delay added that they equalised, and might even have won the game, only for De Gea to deny Costa in the 97th minute of the match.
2. Terry indispensible to the last?
On the prematch orders of fan activists, only banners hailing Terry were allowed in the Shed End and Matthew Harding Stand. After the captain last week went public on his expectation that he will not be offered a new contract for next season, his admirers will not be letting him go quietly.
Terry, always one to play to the gallery, began his prematch warm-up by surging to the goal line, clapping back at the Blues hordes who hailed him. "John Terry, he's one of our own," they sang.
The away fans were also keen to pay their respects, repeatedly reminding Terry in song of his missed penalty kick during the shootout in the 2008 Champions League final that United won. He's an adversary they love to hate, even though he was a childhood United fan. Terry was playing in his last-ever league game against the club that was Chelsea's keenest rival when he was at his peak.
As United piled on pressure in the early stages, Terry appeared in his element. He has always been one of the best last-gasp defenders in the game, and the low-block defence that Chelsea adopted has always been the best fit to his skills. Wayne Rooney, aiming to add to his recent tally of seven goals in seven matches, was Terry's immediate opponent, a renewal of a duel that has been in session since 2002 or so.
When Zouma went down with what appeared to be a dreadful wrench of his right knee at the beginning of the second half, it appeared that Chelsea would be without one of Terry's heirs apparents for some time.
Substitute Gary Cahill was restored as Terry's partner as a stricken Zouma was carried from the field. Beyond shifting Ivanovic inward, Chelsea have no other options in central defence, save for rookie Matt Miazga, who joined from the New York Red Bulls in the transfer window.
For what looks the final lap of his glorious Chelsea career, his club may now need Terry more than ever.
3. United fail to capitalise
Michael Carrick's return to midfield for United has added calm and precision to a unit that has been unconvincing for so much of the season. In United's 3-0 Tuesday defeat of Stoke, the veteran's presence brought better from Juan Mata, whose gifts need supply to shine, and Carrick was the apex of the passing game that had Chelsea pinned back in their own half for the opening 25 minutes.
Last season in the same fixture, United enjoyed 70 percent possession, and this match began with the same pattern. Chelsea's strategy appeared similar to that employed at Old Trafford on Dec. 28 -- hold back in numbers and then use the counter, with Oscar and Willian joining Costa when they could.
Costa's 32nd-minute drag wide of an Oscar pass signalled that Chelsea were coming out of their shells and that United would no longer be allowed to idle in possession. Failing to capitalise on such periods of ascendancy is one of the greatest faults of Van Gaal's time in charge at United, and the same happened here once Lingard had scored. A conservative approach proved costly, when Chelsea might still have been vulnerable.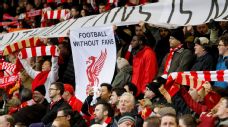 Recent talk from United players -- Rooney and Lingard this past week -- has been of playing with greater freedom, and they began the second half with far more verve and greater expression in their play, with Carrick usually beginning the attacks.
Lingard and Rooney forced saves from Courtois in the first 10 minutes before Lingard -- following the long delay caused by Zouma's injury -- struck his goal. More of the same was needed for victory.
John Brewin is a staff writer for ESPN FC. Follow him on Twitter @JohnBrewinESPN.