Lee Nguyen's United States national team renaissance grounded in fitness
CARSON, Calif. -- If Lee Nguyen ends up becoming a regular contributor for the U.S. national team on its way to the 2018 World Cup in Russia, Sunday's 3-2 win against Iceland probably will be remembered as his launching pad.
This wouldn't be entirely accurate. That's because Nguyen's path from MLS star to effective international player -- if that's what he's to become -- actually would be grounded in failure.
A year ago, Nguyen was coming off a domestic season for the ages, an MVP-caliber 2014 (although he didn't win the award, losing out to LA Galaxy forward Robbie Keane, he probably deserved it) for the New England Revolution during which he scored 18 goals and led the Revs to the MLS title game.
A month later, Nguyen showed up at the national team's training camp in Carson, California, but failed to make a lasting impression on U.S. coach Jurgen Klinsmann. He managed just two forgettable appearances off the bench in early 2015, another in an October friendly against Costa Rica, and was omitted from the American roster when 2018 qualifying got underway in November.

United States
Iceland
Game Details
This disappointment apparently left the 29-year-old Nguyen determined not to squander another opportunity. After all, he might not have many chances left. And from the day the current group convened on Jan. 10, he didn't disappoint. The result was his first international start on Sunday, a distinction that Klinsmann said Nguyen earned.
"Lee came in a little bit different than last year -- he was really prepared for this camp," Klinsmann said after Nguyen's deft touches and dangerous combination play tormented Iceland's defense for 90 minutes. "From day one on, he set the tone ... he was unquestionably in the starting lineup after a week already for us."
With vision, skill and a nose for goal, Nguyen's ability has never been in question. His physical condition was a different story. Because the demands of the modern game at the highest level require top-notch athleticism, that's what the undersized (5-foot-8) Texan focused on during his brief offseason.
"I just came in fitter than I was before," Nguyen said. It showed.
"We did the beep test the first day," U.S. forward Jozy Altidore said, referring to the universally loathed endurance test that measures cardiovascular capacity. "He was really good. He was really fit, so you knew right away that Lee was doing some stuff on the side."
This fitness base allowed his silky skills to shine through. From a pure soccer standpoint, Nguyen offers qualities rarely found in American attackers. And while he wasn't able to break through with the U.S. a year ago, the experience proved invaluable just in terms of knowing what to expect.
"The second time around I'm more comfortable," he said. "It made it a lot easier playing with these guys."
Nguyen started on the left wing against Iceland but moved into the familiar central spot he occupies for the Revs in the second half. "He played this connector role," Klinsmann said. "He loves to do that because he's high up the field. And obviously, we know too that he can score as well. If he gets into shooting positions, Lee has a tremendous shot."
Nguyen didn't get onto the score sheet Sunday, but he still left a lasting impression.
"I'm not surprised he's shown what he's shown," Altidore said. "He's a terrific player. His first touch is great. We've all been waiting for him to kind of come along, and I thought he did really well today."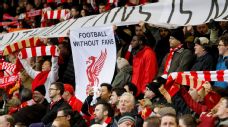 Altidore and Nguyen both made their international debuts in 2007, but the pair have had widely divergent levels of success since then. Altidore has 90 caps and played in two World Cups; Nguyen has eight caps and went seven years between international appearances before Klinsmann recalled him in late 2014.
In some ways, though, they're not so different. Altidore, who scored the Americans' opener on Sunday, also made fitness a focus heading into camp after suffering a series of hamstring problems in recent years. He's dropped more than 10 pounds from a year ago.
"When the injuries come you have to try something different," he said. "I'm trying to stay light. I'm naturally a muscular guy, so I'm trying to become a bit leaner, and hopefully I can have less muscle tears," he said.
A healthy Altidore and a fit Nguyen at Klinsmann's disposal could be a huge boost this year for the U.S. team, which lacked a cutting edge in 2015. It's just one game, but it sure sounds like Nguyen is in the coach's plans going forward.
"After three weeks of training and hard work," Klinsmann said, "he's definitely one of the winners of this period right now."
If Nguyen truly has arrived, there will be more victories to come.
Doug McIntyre is a staff writer for ESPN The Magazine and ESPN FC. Follow him on Twitter @DougMacESPN.