Sergio Aguero to the rescue for Man City in a 2-2 draw at West Ham
LONDON -- Three points from West Ham's 2-2 draw with Man City at Upton Park:
1. Aguero rescues Man City, but this isn't title form
For all the doubts that loom over this Manchester City team, they have the man who almost single-handedly might keep them in the title race. It seems a trick of the light that City could have the depth to win the Premier League after an error-strewn performance like this, but Sergio Aguero's fifth and sixth goals in his past half-dozen games stole what could yet be a valuable point at Upton Park. It also emphasised that his form and fitness mean virtually everything to his team's chances.
Aguero's 80th minute equaliser came at a time when City, who had fallen behind to Enner Valencia's second-minute opener, were struggling to create noteworthy chances. The goal also owed much to a strong run from the substitute Kelechi Iheanacho and plenty to Aaron Cresswell's unfortunate intervention that diverted the ball into his path. But the finish, lofted over Adrian, was unerring and allowed City to secure a draw.
West Ham United
Manchester City
Game Details
West Ham, which would have gone up to fifth place with a win, could not have been any sharper out of the blocks. Cheikhou Kouyate did not appear to be posing any immediate danger when he received the ball midway inside City's half, but a burst of speed left Yaya Toure trailing and gave him a chance to centre from the left. The midfielder's cutback was deflected out to Enner Valencia, who rammed a shot under Joe Hart from 12 yards.
A quick response was vital for City against a team that has been unyielding at Upton Park since late August. It came from Aguero -- quickly exploiting the lack of mobility between James Collins and right-back Carl Jenkinson, the Argentine hit the post with a sublime lob and then luring Jenkinson into waving out a leg inside the areas. Aguero's fall might not have reflected the heftiness of the challenge but Craig Pawson's decision to award a penalty was correct and Aguero picked himself up to beat Adrian with comfort.
The first half soon evolved into a beguiling and sometimes frustrating spectacle: Moments of speed and genuine technical brilliance were interspersed with niggling tackles and sloppy final passes. Aguero's joy down the inside-right channel was limited after the introduction of debutant Sam Byram (Jenkinson injured himself in conceding the spot kick). Signed from Leeds this week, Byram quickly added mobility and awareness to a back line previously lacking.
A breakneck second period began with Fabian Delph striking an upright from 20 yards and changed in tone when Valencia, sharper than Nicolas Otamendi to a quickly-taken throw-in from the right, beat Hart comfortably to give West Ham a 56th minute lead.
Aguero's second equaliser led to a nervous final 10 minutes for Slaven Bilic, but it was Kouyate who came so close to having the final say with the very last action of the game, heading a set piece against the top of the bar. City might not have deserved to concede there but the concern is that they did nowhere near enough to win the game either.
2. Lack of defensive solidity costs City dearly
Saturday's late game was an opportunity for City to pile the pressure on second-place Arsenal, but the flaws on display made you wonder just how convincing a challenge they can maintain. Their attacking interplay shows occasional signs of hitting its expected best, but the lack of mobility further back is a significant concern.
The manner in which Toure was beaten for power and pace by Kouyate for West Ham's opening goal was little short of astounding. West Ham's Senegalese midfielder is an exceptional athlete, but it felt like a moment more indicative of the Ivorian's declining powers, an impression heightened not long afterwards when another Kouyate run saw Toure exceptionally lucky to get away with what looked a clear foul from behind.
There is little optimism for what lies behind Toure, either. Otamendi and Martin Demichelis were stretched all afternoon by a quicksilver West Ham attack, the outstanding Valencia pulling his markers wide to expose a painful lack of speed. The Ecuadorian embarrassed Demichelis shortly after the half-hour, resulting in a booking for the centre-back, and it was Otamendi whom he outfoxed for the second goal.
Valencia was superior in speed, thought and strength as he beat Otamendi to Michail Antonio's throw-in. There was nothing complicated about the move -- the City defender was simply left flat-footed. Slaven Bilic had clearly instructed his team to expose City's leaden rearguard and with Vincent Kompany still some way from a return and Eliaquim Mangala unlikely to resolve too many issues, Bilic is probably not the last manager to do so with considerable success.
3. Payet is Upton Park's latest great entertainer
It will not be lost on those who have made the matchday walk down Green Street year after year that Upton Park, in West Ham's final season at the famous old stadium, looks and feels more like a fortress at any time in recent memory. There is an extra charge to the atmosphere, perhaps fuelled by the urgency of an impending farewell and the dawning realisation that there might just be the chance of seeing the old place off with a level of success barely seen for the past two decades.
The temperature needs little invitation to rise here this season, but it goes up an extra notch or two when Payet is in the thick of things. Upton Park has rarely lacked for great entertainers but the Frenchman is cut from a mould not seen since the days of Paulo di Canio.
Quite simply, Payet improves those around him. It seems OK to take risks in his presence, losing yourself in spontaneity, and when Byram could be seen attempting the most improbable of volleyed, 50-yard one-twos with his new teammate minutes after coming on, it certainly seemed as if Payet's influence had taken root quickly.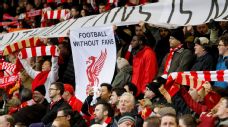 Drifting in from his basic position on the left, Payet was all flicks, tricks and purpose. He came close to scoring in the 33rd minute when Hart flung himself to sharply repel his 25-yard free-kick with one hand. A subsequent bicycle kick landed wide of the post and a clever right-sided interchange with Mark Noble shortly after the interval resulted in a cross that Valencia, flinging himself towards the ball at the far post, should have at least headed on target.
Payet's influence faded in the closing stages, though Toure was left in his slipstream after a couple of quick counters. His influence might not have been a match-winning one this time, but West Ham are a joyful, vibrant attacking prospect with Payet leading the charge -- and you suspect this is just the beginning.
Nick Ames is a football journalist who writes for ESPN FC on a range of topics. Twitter: @NickAmes82.