Charlie Austin scores on Southampton debut as Van Gaal endures more woe
MANCHESTER, England -- Three points from Manchester United 0-1 Southampton as Charlie Austin scores on his debut for Ronald Koeman's men.

Manchester United
Southampton
Game Details
1. How much longer can Van Gaal survive?
"I am naturally delighted to see that we are now scoring more goals and being more clinical in front of goal," wrote Louis van Gaal in his programme notes before Southampton's 1-0 win over Manchester United on Saturday. "The form of the team is improving all the time."
As far as lessons in tempting fate go, that was a cracker.
The glimpses of something more encouraging that United have shown in recent weeks -- and caused Van Gaal to write those fateful words -- were entirely absent in this game.
United's defence has been quite solid this season and of course contributed to the tedious nature of their games. However, they looked shaky on this occasion and there was a sense the chance that eventually fell to Southampton to score their winner was inevitable. It must be profoundly troubling to United that Charlie Austin was left in yards of space to head home the only goal of the game, just eight minutes into his debut for the club after coming on as a substitute.
The past 11 halftime scores at Old Trafford have been 0-0, 0-0, 0-0, 0-0, 0-0, 0-0, 0-1 (to Norwich), 0-0, 0-0, 0-0 and 0-0. The last man to find the net in the opening 45 minutes at Manchester United's home ground was Norwich's Cameron Jerome, on Dec. 19. The last United player to net before halftime was Juan Mata, from the penalty spot, against Wolfsburg in the Champions League. That was in September.
And the score line was not an unfair reflection of how the opening half played out as a spectacle. It's easy to criticise United for uninspiring football, but while they were uninspiring, the visitors were hardly dynamic exponents of free-flowing football either. The difference was that it seemed the Saints were simply biding their time, controlling the game in the manner that Van Gaal himself demands, but was not present in this performance.
It didn't get much better after halftime either. Boos rang out around Old Trafford long before Austin popped up with his immaculately timed winner, and by the end, many home fans had long since given up hope and left.
You wonder how much longer Van Gaal can survive after another desperate performance.
2. Fellaini continues to toil
Marouane Fellaini is not a footballer without his uses. In a supposedly enlightened age it's easy to be snobby about the physical side of the game, to dismiss the use of a player who employs his torso and elbows to create uncertainty in the opposition and space for his teammates, and even to act as the big man toward whom long balls can be flung when subtlety hasn't succeeded.
However, whatever Fellaini's uses are, United are not making the most of them. Playing in a deeper midfield role alongside Morgan Schneiderlin, Fellaini's task was to break up play in midfield and provide opportunities for Ander Herrera and United's other supposed creative players. He managed none of that against Southampton.
Fellaini ambled around the midfield in the manner of a man with something else on his mind. Too often large amounts of space became available in front of the United defence for the likes of Sadio Mane to flit around in and for Dusan Tadic to drift in from the left. For long spells, Southampton didn't do a great deal with that space, but from a United perspective that's hardly the point.
Maybe it's unfair to entirely blame Fellaini for this. He is a footballer of relatively limited means and one who can be useful when asked to do a certain job. The problem is that in this game at least, he wasn't directed to do that, which rather rendered his presence on the pitch pointless.
United have injury issues in the middle of the park with Michael Carrick and Bastian Schweinsteiger absent, but if Van Gaal is going to select Fellaini from the start, there seems little point in asking him to do something to which he is not suited. It's a waste of his time, talents and indeed of a place in the United team, something that Van Gaal seemed to recognise himself, replacing Fellaini with Juan Mata at halftime. Not for the first time, it seemed like a waste of 45 minutes at Old Trafford.
3. Austin pounces for Southampton
At points during the second half of this game you wondered how Southampton managed to go on a run of one win in eight games that looked like it would send them into the rough end of the Premier League.
Not that they were eye-catchingly good, or produced a huge amount of sparkling football, but they looked extremely comfortable for long spells. They were solid at the back, helped out by the presence of Victor Wanyama and first Jordy Clasie, then Oriol Romeu shielding the defence, snuffing out what attacking threat United posed with some ease.
Their attacking play wasn't especially penetrative, with Mane perhaps showing that he might not exactly be the answer to United's problems, despite reports in the gossip pages. The Saints were relatively poor in the first half, but grew into the game, and Koeman showed signs that he wasn't absolutely happy with just a point. He shifted his side's formation in the latter stages to play two up front, introducing new £4 million signing Austin for his debut in an attempt to nick a winner.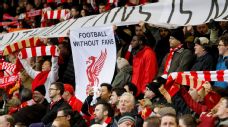 There's a mental fortitude to this Southampton side that may well prove important in the later weeks of the season. They ruthlessly took advantage of an aberration of an Arsenal performance on Boxing Day to beat the Gunners 4-0, and won the last two games before this one in a manner that wasn't exactly the prettiest, but still crucial.
Van Gaal and Koeman famously don't get on and haven't for some time. On this occasion, not only did Koeman win the points against his old rival, but he outwitted him as well. It's actually tricky to think which will irk the United manager more.
Nick Miller is a writer for ESPN FC, covering Premier League and European football. Follow him on Twitter @NickMiller79.