Chelsea back to winning ways as Jose Mourinho's changes work
LONDON -- Three points on Chelsea's 4-0 win vs. Maccabi Tel-Aviv in the UEFA Champions League.
1. Chelsea back to winning ways
The worst run of Jose Mourinho's career has ended, even if Maccabi Tel Aviv did not exactly present Chelsea with the best opposition.
That is the caveat to this incomplete 4-0 home win, but then this match was really all about restoring some confidence rather than completely restoring old levels of performance. The latter might start to return once minds are calmed after Chelsea claimed just four points from their first five league games.

Chelsea
Maccabi Tel-Aviv
Game Details
The need for a win to replenish belief is something Mourinho had been preaching before the game, and there were more than a few flashes of last season throughout. For one, there was the identity of the scorers.
So many of last season's regulars were back among the goals, even if it did take the resting -- or, if you like, dropping -- of other mainstays like John Terry, Nemanja Matic, Branislav Ivanovic and Diego Costa to bring them about.
In the 15th minute, Willian claimed a somewhat fortuitous opener 10 minutes later as his crossed free kick sailed straight past goalkeeper Predrag Rajkovic, before Oscar slotted home a 45th-minute penalty to make it 2-0.
After the break, one of last season's most productive partnerships was then reheated, as substitute Costa -- on after Willian picked up an injury -- powered in Cesc Fabregas' cross to make it 3-0, before Fabregas himself tapped in the fourth.
Beyond the win, though, the fact Costa shinned his goal, rather than cleanly volleying it, was perhaps representative of how there are still a lot of ragged edges to Chelsea. Then again, the opening action of the match was representative of this game, and showed how even a win over a side as poor as the Israelis can't be dismissed.
After just six minutes, an under-performing Eden Hazard was given the chance to score from a penalty after Rajkovic had brought down Willian. It should have been routine, but it just revealed how anxious things have been at Stamford Bridge of late. Hazard deviated from his usual style and skied it over the bar.
That was the thing. Do an easy job and confidence would have started to come back. Fail, however, and it would have only made things worse. That is why, after that inauspicious start, this win was much more important than just beating poor opposition.
2. Changes make the difference
It wasn't just the final score that changed, but the also team and the tactics. Mourinho did not just passively wait for his usual XI to dig in and dig up old levels of application, nor did he just change the personnel.
He dropped four of the big boys, while also altering the overall formation, which was further away from a 4-2-3-1 than usual and closer to a 4-3-3. Then again, a much greater flexibility of formation is allowed when you have real Mourinho players like Oscar and Willian back on the pitch and on form.
Sources on the Chelsea training ground state that the squad felt the loss of Oscar was particularly key, as he is one of those rare attacking players who can keep things fluent, while also performing all of the defensive duties that Mourinho demands of forwards. In short, Oscar links things, both in play and in the tactical structure.
Meanwhile, Willian made things flow and was the thrusting difference from the start of the game, actually adding energy. The excellent Ruben Loftus-Cheek was also hugely responsible for that drive.
At the same time, although Chelsea were closing down the opposition more quickly, they were also as open as they have been in all other games this season. That is the other caveat to this match, and why some concerns should remain.
They still look porous at the back -- Kurt Zouma had to cover for Gary Cahill a bit too often -- and the reality is a better side would have punished those errors.
As it was, Maccabi Tel-Aviv allowed them to go unpunished, and also finally granted Chelsea a few days to try and work on eradicating those errors without the same sense of crisis around the team.
3. Newcomers show promise
For all the pregame attention paid to the benching of stalwarts like Terry and Ivanovic, it should not be forgotten that one of the biggest criticisms around Mourinho's management has been refusal to change regulars or trust youngsters, especially in games that are usually as forgiving as this.
The excellent Loftus-Cheek, however, was in no need to forgive Maccabi Tel-Aviv anything. He was more than willing to take this opportunity, and imposed himself all over the pitch. Sure, the opposition may have been hugely limited, but the 19-year-old English midfielder also played with a freedom and energy that has been lacking from Chelsea this season.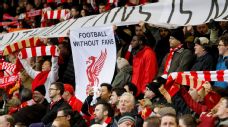 Loftus-Cheek gave them that impetus back. There was a booking and still the occasional ragged touch or pass, but those are the things every teenager player will suffer and then, as they mature, pass.
As to the other less-known starter, left-back Baba Rahman looked quite lively going forward, but was somewhat sloppy in defence. A few bad passes when the score was 1-0, in particular, would have been punished by a better team.
As it was, Chelsea finally have a better result. The wonder is whether it can bring them on to better form and whether the make-up of the team will stay the same.
Miguel Delaney covers the Premier League and Champions League for ESPN FC. Twitter: @MiguelDelaney.