Boundaries blurred between Germany, Brazil
BELO HORIZONTE, Brazil -- Two great polar opposites of sporting philosophy -- the well-oiled efficiency of Germany and the lissome grace and sensuality of Brazil's jogo bonito -- meet on Tuesday afternoon in Belo Horizonte, a classic matchup of contrasting styles that will decide a place in Sunday's World Cup final.
Or so the cliché goes. The modern reality is rather different. Brazil are the current kings of the World Cup roughhouse league, having committed an impressive 96 fouls in six games. While Juan Zuniga's crashing, knee-raised tackle snapped Neymar's vertebra, created headlines and plunged the collective Brazilian psyche into a muddle of rage and mourning, the treatment that Fernandinho & Co. dished out to James Rodriguez and Juan Cuadrado was equally physical. Croatia's Luka Modric may still be rubbing his nose after receiving a sharp elbow to the face from Neymar in the World Cup's opening game.
"Normally we think of Brazil as 11 artists performing their magic, but football here has changed," Bastian Schweinsteiger said over the weekend. "The Brazil team has learned how to fight. They are tough, and we have to be prepared for that."
Brazil's two best players at the competition have arguably been central defenders David Luiz and Thiago Silva, who scored the goals that eliminated Colombia on Friday. Germany's strength, on the other hand, is not their sometimes ponderous defense but an array of skillful attacking midfielders such as Thomas Muller, Mario Gotze and Mesut Ozil.
The changing roles -- and perhaps surprising proximity, in terms of footballing culture -- of the two teams will not come as a shock to many Brazilians, however. It is particularly standard to those living in the south of the country, where there has been a strong German influence for more than a century and where German-Brazilian culture is a way of life.
According to 2002 census figures, 12 million Brazilians claim to be of German descent, while German dialects represent the second-most spoken first language in the country after Portuguese. German architecture abounds in parts of states such as Espirito Santo, Santa Catarina, Paraná and Rio Grande do Sul, while Oktoberfest is celebrated in Curitiba and Blumenau, among other cities. Famous German-Brazilians include models Gisele Bundchen and Ana Hickmann, former tennis star Gustavo Kuerten, renowned architect Oscar Niemeyer and Ernesto Geisel, Brazil's president from 1974 to1979 during the long, dark night of the country's military dictatorship.
The waves of German immigration to Brazil began in 1824; between that year and 1972, an estimated 260,000 Germans settled in Brazil, the fourth largest nationality to immigrate to the country, after the Portuguese, Italians and Spanish.
There were a number of reasons for the movement, both push factors -- such as political upheaval in Germany arising from the failed 1848 revolutions and the transformation of European society by industrialization -- and pull factors like the lure of a burgeoning new world in the south Atlantic, one filled with vast, untapped areas of lush farmland. The mountainous landscape of the chilly south of Brazil was not, in fact, that different from home. Later, the growing coffee industry in Brazil would need workers, further propelling European immigration into the country.
While immigrants from other countries would later arrive in greater numbers and assume higher profile, more urbanized roles in Brazilian society -- notably the Italians and Japanese, who established distinct neighborhoods in São Paulo -- the Germans had a head start and a high birth rate that kept numbers growing, as TB Edgington observed in a study of the effects of the United States' Monroe Doctrine on South America:
"The natural increase of the German population in southern Brazil is marvelous. ... Blumenau, a colony which was settled by the Germans over fifty years ago, more than doubles itself every ten years. Southern Brazil is now called 'Greater Germany', and the Germans exercise there a commercial and financial supremacy."
Away from the big cities, living in isolation in areas where few non-Germans lived and with a tendency toward cultural and linguistic conservatism, Brazil's German communities were able to protect their language and habits.
The compulsory use of Portuguese in schools, plus the spread of television and radio and the arrival of more and more non-German speakers in such regions, meant that assimilation was inevitable. As urbanization and industrialization took hold in the south of Brazil, the use of German began to fade in large cities. In small towns and outlying areas, however, such as Pomerode in Santa Catarina where 90 percent of the population is descended from German stock, the influence of the old country is still celebrated and preserved even today.
"The changing roles of the two teams will not come as a shock to many Brazilians. It is particularly standard to those living in the south of the country, where there has been a strong German influence for more than a century and where German-Brazilian culture is a way of life."
The Germanic influence also played a role in the development of football in Brazil. In 1897, Hans Nobiling, an immigrant "with his own German-language rule book and a few games under his belt back in Hamburg," to quote from "Futebol Nation," a book on Brazilian history and football by historian David Goldblatt, arrived in Brazil. Nobiling would help to form the SC Internacional club in São Paulo, a team for immigrants from all over Europe, and later SC Germania, a club exclusively for Germans. Both competed in the first Campeonato Paulista in 1902. Germania still exists today, though the club changed its name to Pinheiros during World War II.
Not long after that, Arthur Friedenreich, the son of a white German father and black Brazilian mother, became one of Brazil's first soccer superstars and one of the first truly Brazilian heroes of the modern society, which began to develop following the official abolition of slavery in 1888. Friedenreich's "dual inheritance allowed him to play in the free-form street football of the city as well as benefit from training and facilities at the elite SC Germania where his father was a member," writes Goldblatt. He later played for the elite CA Paulistano.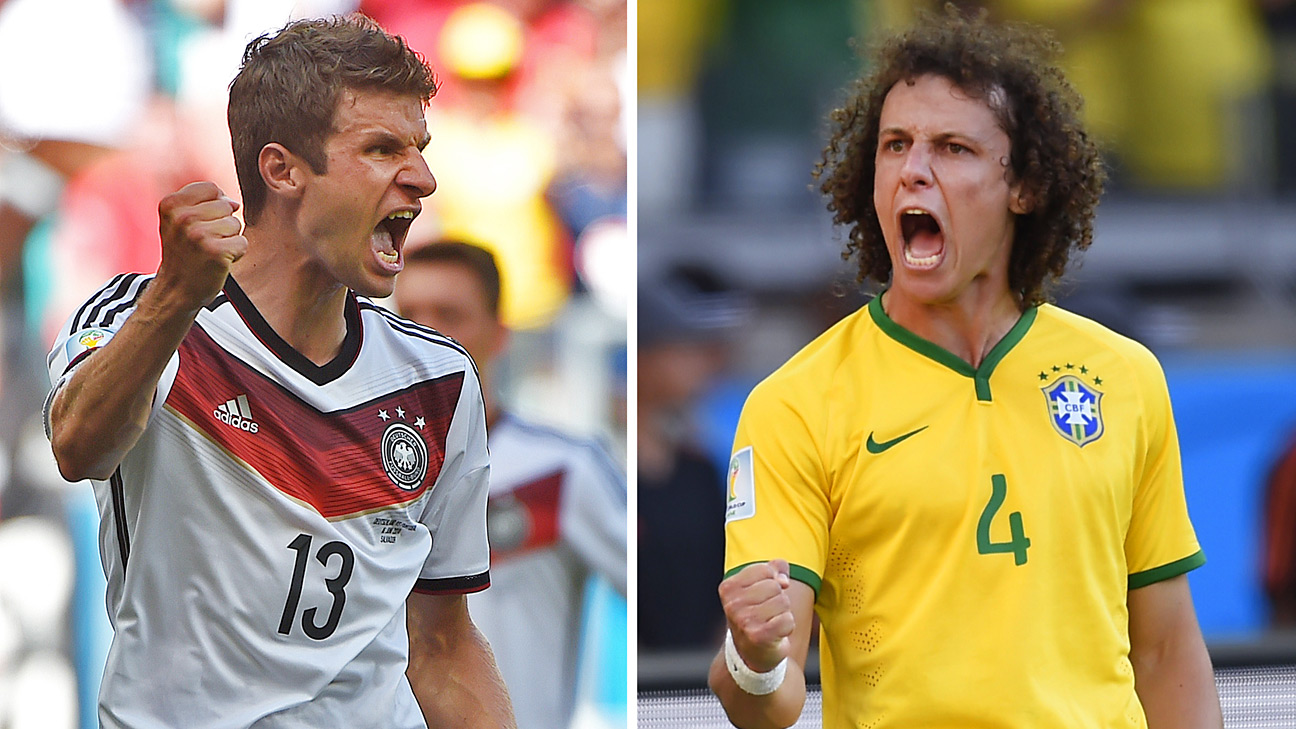 When Friedenreich, nicknamed El Tigre, or "The Tiger," scored the winning goal in the 1919 South American Football Championship, it was a symbolic moment for a nation still coming to terms with its racial identity. Yet full integration was to be a slow process. Three years later when the same tournament was played in Rio de Janeiro, neither Friedenreich nor any of Brazil's other players of African heritage was selected for the final.
Some 72 years later in 1994, another player of German descent (mixed with Italian) would captain Brazil to their first World Cup win in 24 years: Carlos Caetano Bledorn Verri, better known as Dunga. Whereas Friedenreich was a sign of an emerging "Brazilian-ness" despite his German roots, Dunga represented the apotheosis of Brazilian soccer's move away from the traditions of o jogo bonito -- which had fallen out of favor after the failure of Brazil's spectacularly talented side of Zico, Socrates and others at the 1982 World Cup -- and the adoption of a more prosaic, muscular, "European" style.
There have been other examples of Brazilian and German football intermingling. A host of Brazilian players ply their trade in the Bundesliga, and in 2006 the great German midfielder Lothar Matthaus had a short, unhappy spell as manager of Brasileirão club Atletico Paranaense. As the game becomes more globalized and historic divisions of style and culture fade away, the old, stereotypical differences between Germany and Brazil will continue to blur.
James Young writes about Brazil and its football. His collection of short stories and blog writings, "A Beer Before Lunch," is available on Amazon.