Why don't players from Serie A adapt well to the tricky Premier League?
Premier League clubs are increasingly using statisticians when researching potential new recruits, but the role of these analysts is often misunderstood. It's not simply about scouting individual players and providing pass completion percentages and assist figures, but also about finding more general trends. For example, one Premier League club's analytics department has been concentrating heavily on deducing how "transferable" statistics are from one league to another; if you get X number of goals in one league, what are the chances they can match that figure in Y league based upon other footballers who have made a similar transfer?
It's an extremely general project but there was a specific root cause. The club's manager was particularly wary of signing players from Serie A, having noticed the number of Premier League imports from Italian clubs who had underperformed, and having had a bad experience with a recent import from Italy. When you look at the list of Serie A imports from the past five transfer windows, it's extremely tough to find any success stories.
The complete list, going back to the summer of 2013, is as follows:
- Mathieu Flamini, Emiliano Viviano (Arsenal)
- Libor Kozak (Aston Villa)
- Juan Cuadrado (Chelsea)
- Maarten Stekelenburg (Fulham)
- Abel Hernandez (Hull)
- Esteban Cambiasso, Gokhan Inler, Yohan Benalouane (Leicester)
- Mario Balotelli (Liverpool)
- Stevan Jovetic (Manchester City)
- Sergio Romero, Matteo Darmian (Manchester United)
- Eduardo Vargas, Mauricio Isla (QPR)
- Xherdan Shaqiri (Stoke)
- Saphir Taider (Southampton)
- Emanuele Giaccherini, Modibo Diakhite, Andrea Dossena, Ricky Alvarez (Sunderland)
- Federico Fernandez (Swansea)
- Erik Lamela (Tottenham)
- Jose Holebas, Miguel Britos, Victor Ibarbo (Watford)
- Antonio Nocerino, Marco Borriello, Pablo Armero, Angelo Ogbonna, Pedro Obiang (West Ham)
In total, 31 players have joined an English club directly from Serie A in the past two-and-a-half years. More than half have left the league already, with the majority returning to Italy (although some were loan signings and therefore a quick return wasn't entirely surprising). Of the players no longer in the division, only Cambiasso made a noticeable impact.
Furthermore, of these 31, only seven are genuine regulars for a Premier League side this season, having started the majority of games: Stekelenburg, Darmian, Fernandez, Ogbonna, Britos, Lamela and Shaqiri. Even then, Stekelenburg is now a back-up thanks to Fraser Forster's return to fitness at Southampton.
It's interesting that four of the above are defenders. In general, statistics involving these players seem more transferable, although it's difficult to demonstrate a defender's quality based upon numbers alone -- those qualities are simply more intangible. Of the two attackers, Shaqiri was barely a Serie A player anyway, making just eight league starts for Inter during half a season there, and he was signed by Stoke City primarily on the basis of his performances for Basel, Bayern and Switzerland.
That just leaves Lamela, who is finally coming good for Tottenham. However, returning to the point of the statistical exercise -- how transferable the numbers are -- it still doesn't make particularly good reading. Lamela averaged a goal or assist every 130 minutes during his final season at Roma but has managed only a goal or assist every 252 minutes with Spurs. In other words, he's only half as productive. And this, remember, is one of the "best" performers.
The lesson from all this, albeit from a relatively small sample size, is simple: don't buy from Serie A.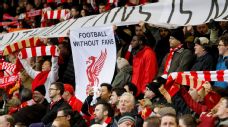 It's not simply about under-performance -- often, the players don't even break into their Premier League sides. Taider lasted just three weeks at Southampton before he returned to Inter, with the club issuing a statement explaining that the Algerian midfielder "failed to live up to the high levels of commitment expected of Southampton players." Inler, a dynamic box-to-box midfielder accustomed to finishing at the top of Serie A, seemed a fine Cambiasso replacement but instead played just 195 minutes this season, while his Leicester teammate Benalouane has managed just 44.
Realistically, Serie A finds itself in a peculiar position in European football. It trails the Premier League, La Liga and the Bundesliga in terms of UEFA coefficient points, overall revenue and average attendance, and is desperately trying to play catch-up. The poorer quality is arguably a large reason why Serie A players have struggled upon moving to the Premier League -- and, to a slightly lesser extent, the Bundesliga and La Liga. They appear promising in Italian domestic competition only to struggle when attempting to adjust to a higher level of football.
Stylistically, Italian football is also very different. The tempo is much slower, with relatively few teams pressing high up the pitch; tactically speaking, Serie A has existed in something of vacuum in the past half-decade. There have been plenty of three-man defences and an unusual obsession with the midfield diamond at a time when the rest of Europe is comfortable with the 4-2-3-1.
Italian football has rarely embraced width, either, meaning that the occasional winger in Serie A can seem brilliant simply because teams aren't accustomed to facing these players. Compare the superb performances in Serie A by the likes of Cuadrado, Lamela, Giaccherini, Mohamed Salah and Gervinho to their Premier League displays, and the difference is quite stark.
Equally, it's been interesting to see Darmian struggle at Manchester United, particularly in the recent high-tempo game against Liverpool. In Serie A he might occasionally have faced a quick winger in a fast game -- in England, he'll have that challenge almost every week.
While clearly behind Europe's top three leagues, it would be unfair to consider Serie A in a group alongside Ligue 1, the Portuguese Liga or the Dutch Eredivisie, either -- it simply offers better teams, better players, and is more equal too. However, unlike these nations, Serie A hasn't earned itself the reputation of a good exporter of talent. We're accustomed to Newcastle plundering Ligue 1, Chelsea buying up Portuguese-based players and Southampton swooping for Dutch talent. These "lesser" countries (in particular Portugal) have accepted their place in European football's hierarchy and have become extremely efficient at buying and selling youngsters. But no one seems to focus their energy on scouting Italy.
Perhaps Italy isn't good at selling for a simple reason: it isn't particularly good at buying foreign youngsters in the first place. Portugal is usually the first port of call for South Americans looking to move to Europe, where there are obvious linguistic advantages for Brazilians. African players typically find it easy to settle in France due to the lack of a language barrier, while Dutch clubs are clever at importing players from northern European nations, particularly Nordic countries.
Interestingly, Ajax encourage their youngsters to take lessons in English, which is widely spoken around the club, partly because it makes them more attractive to potential buyers. This forward-thinking approach to transforming players into valuable commodities is surprisingly rare at "selling" clubs across Europe. It's naturally easier in a city like Amsterdam, where English sometimes feels like the default language, but little factors like this make a difference. It's tough to find many of these natural advantages for Serie A.
Of course, England itself is isolated from the rest of Europe geographically and culturally, which is partly why England is worse than Italy at exporting talented youngsters. But English players don't generally need to go abroad -- the Premier League is a hugely desirable league both in terms of footballing quality and wages. Italy can no longer boast it is a final destination for top talent like in the 1980s and '90s, and it has also failed to become a good exporter in reaction to its diminished status.
In this transfer window, there has only been one confirmed Serie A move to the Premier League so far, with Roma winger Juan Iturbe joining Bournemouth on loan. Meanwhile, Swansea should complete a deal for Chievo forward Alberto Paloschi before the end of the month.
Analysts and scouts working for Premier League clubs will keep a close eye on Iturbe and Paloschi's performances, waiting to see whether they can succeed in England. Italy's top flight is developing an unwanted reputation for exporting players who flop elsewhere, and they desperately need someone to buck the trend.
Michael Cox is the editor of zonalmarking.net and a contributor to ESPN FC. Follow him on Twitter @Zonal_Marking.