Arsenal, Leicester, Spurs prove that transfer spending not always the way
The worst thing about modern football is the obsession with the transfer window. Not the transfer window itself, or for the absurdly expensive deals that actually take place. It's not even the obsession with deadline day and clubs shelling out millions on last-minute targets. Or the unnecessary speculation about players' potential destinations based upon the flimsiest of evidence.
No, the thing that makes the transfer window so objectionable is the way it has seemingly convinced many otherwise sane, intelligent football supporters that the only way teams can improve is by spending money. Things like increased harmony between existing players, the development of individual players or an increased familiarity with a manager's instructions doesn't matter. The key, apparently, is simply spending huge amounts of money on whoever is available.
Yet this season's Premier League provides a refreshing antidote to this approach. Arsenal are currently top of the table and while it remains to be seen whether they can sustain this form and actually win the division, it's worth remembering that the Gunners started the campaign being widely criticised for not signing any new outfield players.
Their sole signing was Petr Cech, who -- despite a poor performance on debut against West Ham -- has justified Arsene Wenger's belief that he was the major component required to sustain a proper title charge. The goalkeeper is a unique position in football, a role where individual ability counts more than anyone else. It's tough to hide a poor goalkeeper with clever tactics; you can't argue a below-par shotstopper should keep his place because he brings the best out of someone else. You simply need a good goalkeeper. Arsenal needed one, and now they have one.
Nevertheless, Arsenal's development into the Premier League's number one side (at the moment) isn't largely because of recent signings. It's about the players who have been there a while.
Per Mertesacker and Laurent Koscielny have developed a fine relationship having been fielded together consistently over the course of four seasons -- this also extends to the back four as a whole. Francis Coquelin and Hector Bellerin, two players already at the club, have developed into assured first-team players that solve problems (holding midfield and right-back) in the side.
Santi Cazorla has been repositioned as a deeper playmaker. Theo Walcott and Aaron Ramsey are providing key contributions, seemingly justifying years of faith from Wenger despite fans often being frustrated. Nacho Monreal and Olivier Giroud continued to improve with increased Premier League experience, while Mesut Ozil has finally adjusted to the tempo and physicality of the division in his third season -- a deeper understanding of his fellow attackers has him on course to break the record for assists in a single season.
Then there are the more subtle shifts. Arsenal boast an increased threat from set-pieces, a greater sense of tactical intelligence and flexibility, particularly in big games they would traditionally lose. They have better organisation when not in possession, seemingly no longer intimidated by powerful, strong opponents.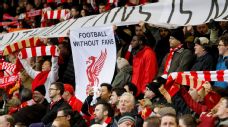 The only new signing to transform Arsenal overnight was Alexis Sanchez. Aside from the Chilean, the aforementioned players were signed at some point, yes, but it's Wenger's faith in their individual development or their tactical redeployment that has generally paid dividends. For a manager who preaches the importance of stability and long-term planning, that will please him greatly.
Second-place Leicester are a similar story. Though they have a new manager in Claudio Ranieri, an excellent summer signing in N'Golo Kante and other newcomers (Christian Fuchs and Shinji Okazaki) impressing in disciplined, hard-working roles. But none of that explains Leicester's transformation into title contenders. Credit there is due to the incredible development of Jamie Vardy and Riyad Mahrez, plus their organisation without the ball which sees Leicester's forwards getting back to relieve the pressure on the midfield and, in turn, the centre-backs. It might also derive from an increased level of ambition and belief offered by a coach who is accustomed to top-half finishes.
"Leicester continue to do exceptionally well and I can take quite a bit of pride in how well things have been set up," said former Foxes boss Nigel Pearson. "[Ranieri] inherited a side which is more than very good, but you have to give him some credit for recognising that and not doing too much with it." Pearson is blowing his own trumpet here, of course, but he's largely right.
Tottenham, too, have improved because of 'internal' factors. The side looks more organised and happier in Mauricio Pochettino's second season, with the players fully on board with the system of midfield pressing. This has improved the performances of the full-backs, in particular, while the repositioning of Eric Dier in midfield has played a major role. Fitness levels, too, seem better -- crucial in such a high-energy system.
Signings have played a part but it's worth considering that Toby Alderweireld's excellent performances alongside Jan Vertonghen have been, in part, as they've played together for Belgium and Ajax, which was partly what prompted Alderweireld's recruitment. It's about familiarity and partnership rather than pure individual talent. And while Dele Alli has been a revelation, he is also a fantastic example of how clubs don't need to break the bank to sign Europe's most coveted youngsters. Alli cost only £5 million, plucked from the English third tier.
That figure itself is clearly of interest because football fans are not just obsessed with signings themselves, but with the actual concept of spending money. A semi-regular chant directed at Arsenal's manager from the "Wenger Out" brigade in recent years has been "spend some f---ing money!" and while it's possibly unwise to read too much into the lyrics of a simple terrace chant, it's amazing that some fans are focused upon the literal act of parting with cash.
That obsession with spending money for the sake of it is probably nothing more than a reflection of an increasingly consumerist society: in recent years Britain has embraced Black Friday for the first time, seemingly obsessed with maxing our credit cards as shopping becomes a hobby rather than a necessity.
But while football remains a terrifyingly rich sport, spending alone doesn't guarantee results. Indeed, a transfer window without breaking the bank is often the best recipe for success. The form of Arsenal, Leicester and Spurs, for various reasons, provides a valuable lesson for other club: sometimes, the solutions to your problems are already right under your nose.
Michael Cox is the editor of zonalmarking.net and a contributor to ESPN FC. Follow him on Twitter @Zonal_Marking.