The goalies who can steal the show
For a World Cup that has already become defined by its open football, an awful lot of it has revolved around the men most responsible for shutting things down. It has been a goalkeeper's tournament, even if that is not how it will be remembered.
So many memorable moments have centred on the No. 1s, however, and they have provided many of the most notable individual performances, too.
It became apparent from the start, as Iker Casillas' errors ensured he personified Spain's remarkably quick decline and collapse. Joe Hart attracted attention for his displays of rage, Julio Cesar for shedding tears. Manuel Neuer has been all too willing to shed a goalkeeper's usual role by coming so far off his line, while Louis van Gaal went further than most managers by saving a substitution in extra time so he could put on Tim Krul for Jasper Cillessen ahead of the penalty shootout.
Although that puts even more focus on the goalkeepers ahead of the semifinals, it was only the latest defining display. There were also those from Guillermo Ochoa, Vincent Enyeama, Tim Howard and Keylor Navas.
It's certainly difficult to remember a World Cup with so many eye-catching performances from so many different goalkeepers. To a degree, that is partially because of the open football itself, since there is simply a greater need for the netminders to step up and often step out.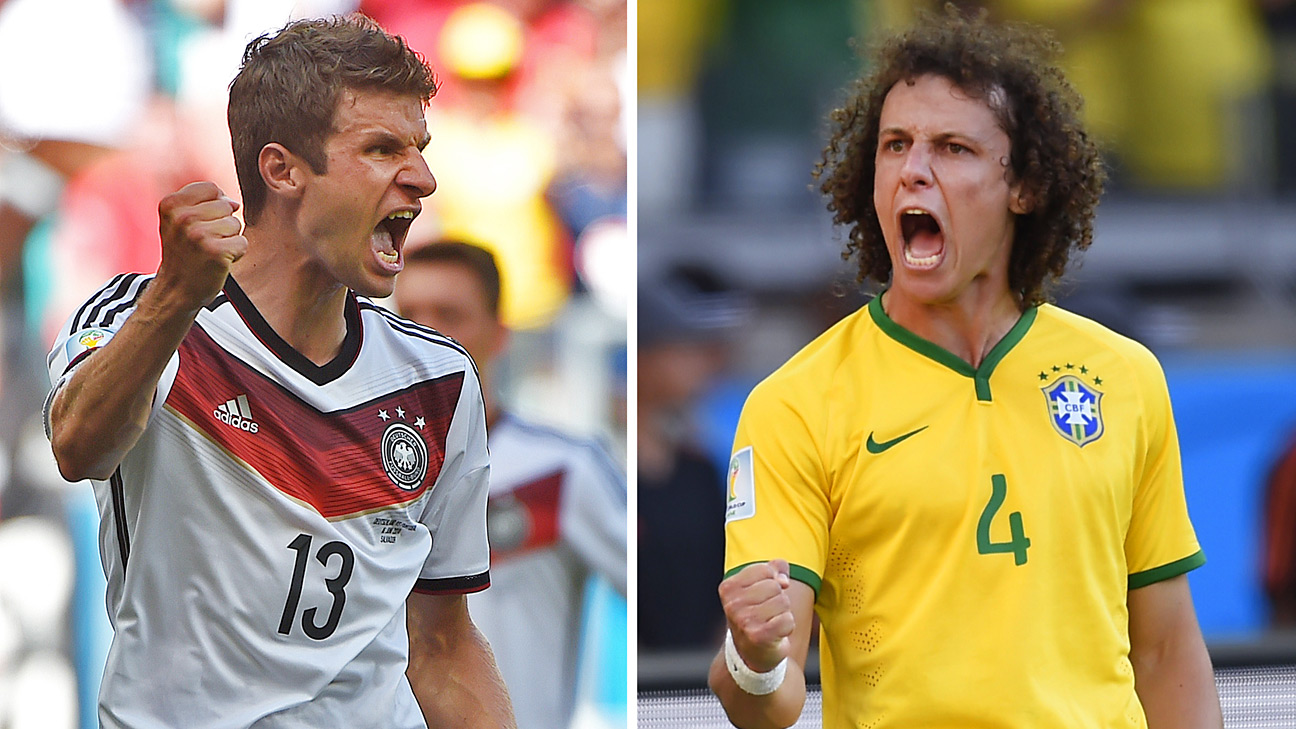 It is also exceptionally relevant, and potentially decisive, ahead of the most exacting stage. One of the other themes of this World Cup has been the fact there is no truly great team, that they all have flaws. Most of those flaws tend to be in defence. Brazil have been sloppy, Germany conspicuously porous, Argentina a little imbalanced and the Dutch susceptible to being opened by better sides.
As such, one of the goalkeepers could yet be called upon to create history ...
Julio Cesar
Age: 34
Club: Queens Park Rangers
It was Cesar's tears that provoked so much discussion about the psychology of this Brazilian team as well as the pressure on them, but also his displays that played a large part in ensuring they have progressed to this point. Cesar offset Ochoa in that 0-0 tie with Mexico with some fine saves of his own, made one crucial stop against Chile when the score was 1-1 and then stopped two penalties in the decisive shootout.
His performances have been all the more pointed because of what has happened to Cesar in the past few years, since the last World Cup. He has remained under scrutiny because of the error that saw Brazil knocked out by the Netherlands in the quarterfinals in South Africa, but his career has not quite stayed at the same level. A move to QPR saw him eventually getting dropped in all the controversy around the club's raft of expensive signings, and he has spent the past season on loan at Toronto FC.
Surprise has been expressed in Brazil that a team hoping to win a World Cup would play a goalkeeper not currently operating at the absolute top level of the game, but manager Felipe Scolari has stuck by Cesar. It has so far paid off. Whatever their collective psychology, Brazil have been able to feel a little more secure with Cesar on such form.
Manuel Neuer
Age: 28
Club: Bayern Munich
Currently in the prime of his career, and probably the best goalkeeper in the world right now, Neuer also possesses a disproportionately influential role in a team that have long suggested they themselves are ready to become the best in the world. His forays off his line may have generated much discussion, but it is his comfort with aspects of outfield play that allows Germany to set themselves up so assuredly high up the pitch, and his impressively long kicking that offers a genuine attacking outlet. Germany team manager Oliver Bierhoff has spoken of how Neuer likes to get ball boys to play him quick one-twos if the ball has not been near his box for a while in order to remain sharp.
Neuer is one of those goalkeepers that, like Petr Cech prior to his head injury, is an impressively safe pair of hands. Any errors are only so conspicuous because they are so rare. Neuer simply radiates security, which is imperative in a team that is otherwise so radically open. His record of conceding only three goals in five games is impressive because Germany have otherwise coughed up so many chances. With Neuer, that porousness is not as decisive as it might otherwise be.
Sergio Romero
Age: 27
Club: Sampdoria
As resilient as Argentina have been in fighting their way through each round of this tournament, their games have repeatedly had at least one moment of panic. That has usually involved an opposition forward surging through, all of a sudden exposing their imbalance, and Argentina being left in a hugely promising position. So far, for the most part, the opposition has not been able to take advantage. That is because of the form of Sergio Romero, who has made a number of big stops throughout this World Cup, especially with his feet.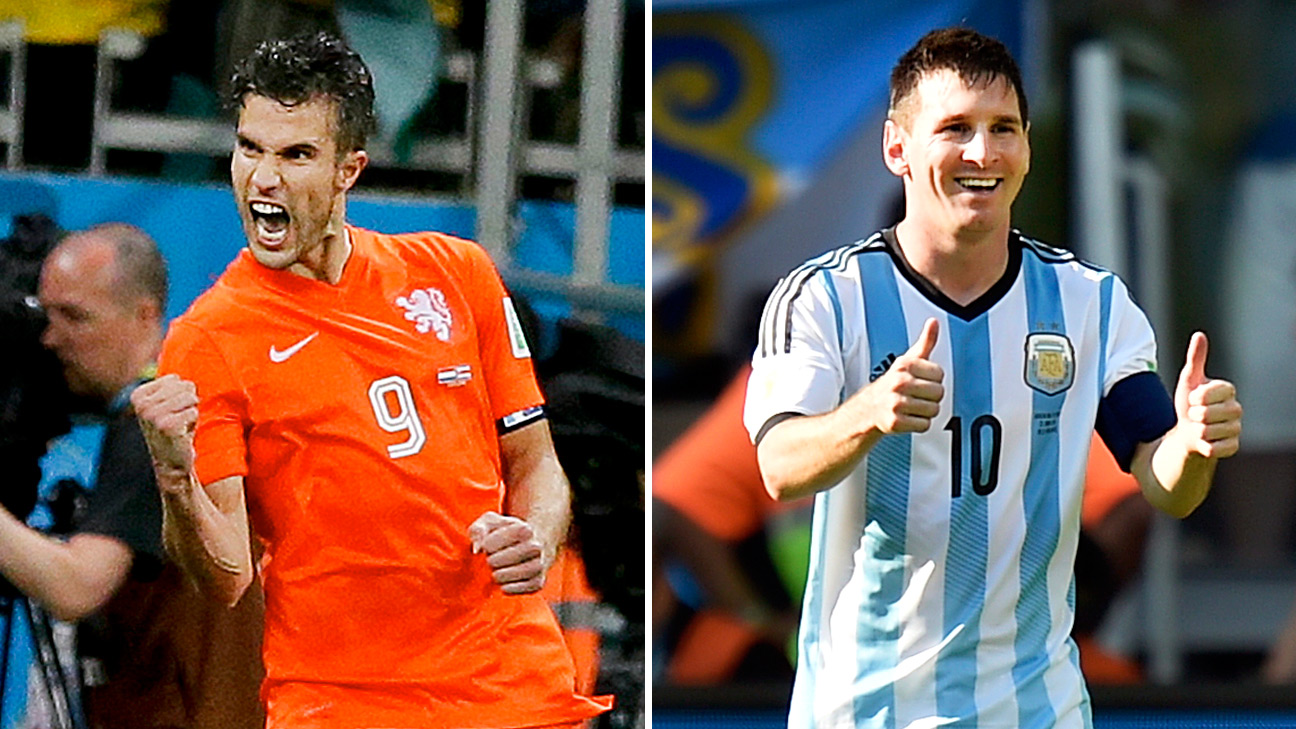 Such sharpness has been impressive, because the 27-year-old has suffered similar issues to Cesar. He spent the 2013-14 season on loan at Monaco from Sampdoria, but barely played. It added to an ongoing debate about who, exactly, Alejandro Sabella's goalkeeper would be. The manager eventually made his decision in March, and Romero has been more than stable since. He has the best saves-to-shots ratio in the tournament. It would also be surprising if this World Cup didn't allow him to save his club career.
Jasper Cillessen
Age: 25
Club: Ajax
It says a lot about how Louis van Gaal has set up his Dutch team that, unless there are real dramatics in the last few games, Jasper Cillessen's World Cup will mostly be remembered for being replaced by Tim Krul for that decisive penalty shootout against Costa Rica. There was also his furious reaction, for which the Ajax goalkeeper subsequently apologised.
In that, Cillessen does stand out from the rest of the goalkeepers left, mainly because Van Gaal's tactics have ensured he isn't exposed quite as much. The irony is that he has conceded one more than both Romero and Neuer, but that is not his fault. It also illustrates that Cillessen is almost the perfect goalkeeper for the system. He follows a Dutch tradition of being technically comfortable off his line, but has still proven himself a fine shot-stopper. As Krul was all too willing to point out, it was a brilliant Cillessen save that ensured the Netherlands actually made it to the shootout against Costa Rica in the first place.
Miguel Delaney is London correspondent for ESPN and also writes for the Irish Examiner, the Independent, Blizzard and assorted others. He is the author of an award-nominated book on the Irish national team called 'Stuttgart to Saipan' (Mentor) and was nominated for Irish sports journalist of the year in 2011.