Betting blog: Group A, B and C openers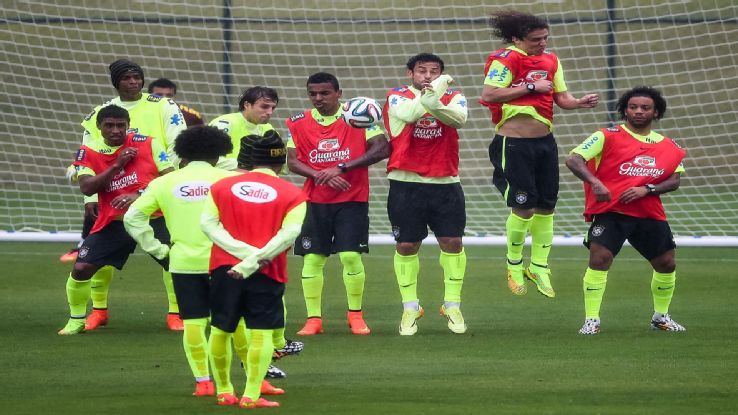 Brazil and Croatia kick off the World Cup on Thursday and few people would bet against the hosts opening with a win. Not only do Brazil usually win all their group matches at any World Cup anyway, but the hosts also have a pretty good record when it comes to openers. As you might expect, that means the bookies are being pretty skinny with odds on anything Brazil-related so it's a match that is perhaps best-avoided.
That doesn't mean there are not some good bets in the first few days' of the tournament and in particular, the England-Italy game looks like a good one, for betting, if not necessarily for those hoping for a goalfest.
Now using World Cup history is not always a good idea, as what happened in, say, 1986, is not relevant to what might happen this week. However, when it comes to England, there might be something in it. In their past six World Cups, England have scored more than one goal in their first match only once, in 1998, when they managed two. On all five of their other openers, they have scored one, and three of the six matches ended 1-1.
Italy don't exactly bang in the goals early on, either, and traditionally get stronger as the tournament goes on. A draw would probably suit both sides, which is another good reason to bet on it, and though a 1-1 is tempting at 9/2, bet 365 have priced up the draw at 2/1 and that's what we're going for.
Chile take on Australia on Friday and this one should have more goals. Chile play the kind of attacking, pressing game that will click somewhere along the line and Australia are the weakest team in their group, so they could be in trouble. Chances are the Aussies will play for a draw but if there is an early goal, then they could be in trouble. It's hard to see there being a hatful but bet365 go even money that there will be three or more and that's worth it, especially as goal difference could be important in that group.
That's because the other two teams are Spain and Netherlands, who meet on Friday in a repeat of the 2010 final. Neither team are quite as strong as they were four years ago but Spain, in particular, warrant respect of course as winners of the last three major competitions.
A draw would suit the Dutch, certainly, and perhaps Spain, if they're both confident of getting past the other two teams, and bet365 go 12/5 on that happening. There will be plenty of nice passing and slick moves, but the unknown factor is what the heat will do, in the end, to the team that doesn't have the majority of possession. (Netherlands). But with a lot at stake, a draw is the call.
Uruguay take on Costa Rica -- the other match in England's group -- and we'll find out two things; one, if Costa Rica are any good and two, if Luis Suarez is fit. I'm willing to bet that the latter is true and therefore bet365's 20/21 that he scores, at any time, is a good price.