Why January is just as good for transfer 'value' as the summer market
Football loves its mantras. They get repeated so often that in time, they are treated as fact. If you had a penny for every time somebody said that there's no value in the winter transfer market, you could probably afford to buy Gareth Bale and a space shuttle to help him commute from Wales to Valdebabas in minutes.
I get the argument. The idea is that clubs are reluctant to part with their star players in January because finding a suitable replacement in midseason is tough. Effectively, there's a buyers' chain. Your star will need to be replaced by a somewhat smaller club's star, and they'll be reluctant to sell unless they can themselves find a replacement, too. If anybody gets cold feet along the way, the deal can die. And because there's relatively little time to get anything done unlike in the summer, you can't sell first and find a solution later.
Throw in the fact that managers are reluctant to unsettle teams in midseason (which is what happens when you lose a key player) and that players themselves often don't want to move halfway through the year, especially if they have families, and everything is that bit more difficult. So a lot of the time, you have to sweeten the deal by paying a little bit more than you otherwise would: hence the idea that there is little value to be had in the January window.
That's the rationale. But what it misses is that where there are obstacles, there usually are opportunities as well.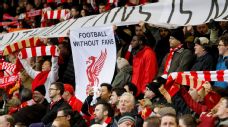 Take the 23 nominees for the FIFA Ballon d'Or, as good a list as any of legitimate, world-class superstars. Take out the three nominees who are youth products and never moved (Thomas Muller, Andres Iniesta and Lionel Messi) and you'll find that five of the remaining 20 were January transfers at some point in their careers.
Kevin De Bruyne (Chelsea to Wolfsburg), Yaya Toure (Beveren to Metalurg Donetsk), Javier Mascherano (West Ham to Liverpool), Ivan Rakitic (Schalke to Sevilla) and Luis Suarez (Ajax to Liverpool) all moved during the winter transfer window. Other than Toure, who was just 20 at the time, the other four were established internationals. And even Toure ended up in Ukraine -- rather than signing for Arsenal -- only because he had difficulties getting a work permit.
If you look at the 36 players who moved to European clubs for $10 million or more over the past three winter transfer windows, you'll see both hits and misses. I know it's a purely subjective exercise, but if you define a "hit" as somebody who sticks around and contributes, or who is sold on for what you paid for him or more, the number of flops isn't that great. I counted Andre Schurrle, Juan Cuadrado, Seydou Doumbia, Lucas Silva, Kevin Kampl, Andrej Kramaric, Yohan Cabaye, Hernanes, Kostas Mitroglou, Taison, Jorginho, Lacina Traore, Wilfried Zaha and Yann M'Vila in that category.
Of those 14 players, Cabaye, Zaha, M'Vila and Cuadrado went on to do well at other clubs, suggesting that they're not bad footballers but simply weren't a good fit at the time. It doesn't mean the other 22 all surpassed expectation and will be remembered as a brilliant piece of business (though De Bruyne, Philippe Coutinho, Daniel Sturridge and Ryan Bertrand likely will be) -- it's just that signing them didn't cause irreparable damage.
How does it compare to summer deals? Without having crunched the numbers, my impression is that the hit rate isn't necessarily that different. What is often different, though, is the circumstances.
One obvious potential source of January bargains is players at big clubs who, for whatever reason, aren't getting playing time or want to move on. Juan Mata, Coutinho, Sturridge, Mario Balotelli (when he moved from Manchester City to Milan) and De Bruyne fit this profile.
In an era of big squads, there is a good amount of opportunity here. The hurdle, of course, is often wages -- they generally can move to other big clubs only because they won't want a pay cut -- but many times, the selling club will be keen to move them on and will help out on the fee.
Another spot for bargains is youngsters. The likes of Zaha, Mateo Kovacic, Lucas Moura, Kurt Zouma, Dele Alli and Bernardo Silva fall into this category. Again, conventional wisdom would suggest that clubs with promising youngsters would be better off waiting until the summer to sell. It might allow them to generate an auction for their budding stars while also allowing them to hang on to the player until they find a replacement.
One way you can deal with the latter is to do what Chelsea and Tottenham did with Zouma and Alli respectively: buy and then immediately loan back. As for the former, it's true that an auction will drive up the price, but it's equally true that if your promising youngster gets injured or suffers a dip in performance, there will be no auction. A bird in the hand is worth two in the bush.
There's also a macroeconomic argument for buying in January. Revenues are increasing steadily, and with them so too are transfer fees and wages. In other words, there's inflationary pressure in the transfer market, and if you remember your Economics 101, when you've got inflation it makes sense to buy sooner rather than later because prices are broadly bound to increase.
It means that even if your signing doesn't impress, you'll still have a decent chance of making most or all of your money back when you sell. With the new Premier League megacontract coming into effect next year, this seems especially apt. And you wonder to what degree it will offset the premium you often pay in January because clubs are reluctant to sell.
Of course, if you look at the all-time list of January transfer records, the epic flops do stand out. Fernando Torres to Chelsea and its evil twin, Andy Carroll to Liverpool, are the obvious ones. There's also Klaas-Jan Huntelaar to Real Madrid, Darren Bent to Aston Villa (after the first six months anyway), Mitroglou to Fulham and Afonso Alves to Middlesbrough. While it's not a huge sample, there's an obvious common ground here: quick-fix center-forwards. Maybe the lesson there is that strikers are high risk to begin with and perhaps not the ideal position for an instant-impact fix.
Overall, history shows that there's as much opportunity in winter, both for buyers and sellers, as there is in summer. You just need to do your homework and be clever about it.
Gabriele Marcotti is a senior writer for ESPN FC. Follow him on Twitter @Marcotti.