Man United, Van Gaal still stuttering, no worries for Barca, Chelsea revival
December is over, and with it so too is Manchester United's streak of futility, which had stretched to eight games without a win. The fine performance against Chelsea was followed by Saturday's 2-1 win against Swansea at Old Trafford -- and with United now in fifth place, just three points off the Champions League places, are things finally looking up for Louis van Gaal?
I'm not so sure. The first half, again, was poor. At the end, United were on the back foot and the visitors came close to an equalizer. And lest we forget, Swansea are a team without a permanent manager who have won just once since October.
More encouraging was the play of Anthony Martial and the fact that Wayne Rooney scored his first Premier League goal in two and a half months. (And what a goal it was: whatever else you think of Rooney, that back-heel was a difficult piece of skill to pull off, something requiring unusual coordination and creativity.)
United insisted -- again -- that Van Gaal will see out his contract, which ends in June 2017. With Jose Mourinho available and expressing in no uncertain terms that he'd like to stay in the Premier League and not take a sabbatical, it's a bold step to take. If United are sticking with Van Gaal because they really believe they're heading in the right direction or because they simply don't believe Mourinho is a better option, that's fine. It's their prerogative; they may be proved right, and in any case, they'll live with the consequences.
But if they're waiting for a run of bad results because they feel they need an excuse to let Van Gaal go, then that would amount to a serious lack of leadership of the kind that ought to worry the Glazers.
Barca's 0-0 draw not a concern
Take out the freakish 4-0 defeat to Athletic Bilbao in the Super Cup and the 0-0 draw played out by Barcelona's second string against Vilanovense in the Copa del Rey and you have to go all the way back to Feb. 21, 2015, to find the last time anyone kept a clean sheet against Barca.
In that sense, the 0-0 draw away to Espanyol is noteworthy. But look at the game a bit more closely and you'll note both Lionel Messi and Luis Suarez hitting the woodwork, as well as a string of borderline tackles that a stricter referee might have punished rather more severely.
No reason to be concerned. In fact, in some ways Barcelona looked better than they did in the 4-0 win over Betis three days earlier.
Man City get the win, but can they get better?
The knock on Manchester City under Manuel Pellegrini has been that they're soft and wilt under pressure. For most of Saturday's game at Watford, there was little to disabuse this notion. They went a goal down, struggled to turn possession into meaningful chances and certainly appeared, energy-wise, a notch below their newly promoted opponents.
In a flash -- and seemingly out of nowhere -- the game was turned on its head thanks to two exceptional goals from Yaya Toure and Sergio Aguero between the 82nd and 84th minute. In some ways it follows a rational logic: you pay your superstars big bucks precisely because they can turn it on out of nowhere and do things other guys can't.
The good news is that the belief remained until the end and City were rewarded. The gap with Arsenal, which was a single point two weeks ago, remains at a manageable three points rather than inflating to six, which is what it would have been without Yaya's and Aguero's strikes.
The fact that they did not impose themselves earlier in the game and that the defending -- both with the much-maligned Eliaquim Mangala and without, witness Etienne Capoue's late charge -- remains hit-or-miss remains a concern. This team can get much better; the question is whether they will.
Milan making a mistake with Boateng?
On the surface, taking Kevin-Prince Boateng back to the San Siro is a can't-lose proposition. Milan have signed him up through June; he has plenty to prove and plenty of motivation, given that he hasn't played since being suspended by Schalke last May. He's still just 28 years old. If it works out, you've got a serviceable player; if it does not, you're only on the hook for five months' worth of wages.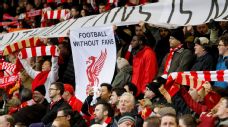 That's one way to look at it. Or you can look at Boateng and see a guy who has been slowed by injuries, indiscipline and inconsistency throughout his career. The most remarkable stat about him is that he has started 160 league games in 10 and a half seasons of top-flight football.
Sure, Boateng has had his moments. But even when he's playing well, he's the sort of player you have to accommodate in your team rather than a guy who'll simply slot in. I'm not sure that's what Milan need right now. They already have a big squad, and the goal instead should be developing the youngsters they claim to be so interested in and trying to get back into Europe.
Atletico better than the odds in La Liga
I was surprised to find out on the show Sunday night that ESPN's Soccer Power Index gave Atletico Madrid a mere 1 percent chance of winning La Liga. Far be it for me to argue with the algorithms, but it seems way off base.
True, Barcelona are a better team and Real Madrid have better players. But Atletico are top of the table right now. And they did win La Liga just two years ago.
There's genuine quality throughout the lineup, from Jan Oblak between the posts to Jose Gimenez and (especially) Diego Godin at the back, Koke in midfield and Antonie Griezmann up front. There's depth, too: guys like Oliver Torres, Yannick Ferreira-Carrasco, Saul, Luciano Vietto and Angel Correa are all younger players who are more likely to get better than they are to get worse. And if Jackson Martinez finds his mojo, they'll have a solid blue-chip goal scorer as well.
And that's before we get into the manager. Diego Simeone has been there and done that. He has more of a hold on this team than either Luis Enrique or Rafa Benitez.
I'm not suggesting they're favorites for the title. But 1 percent chance? Really?
Hiddink doing what Mourinho could not at Chelsea?
Chelsea's 3-0 thumping of Crystal Palace inevitably prompts the question of why they couldn't play like that for Jose Mourinho. Depending on how you feel about the Special One, the simplistic/conventional wisdom is either that the players are bad people for letting him down or that he had become toxic and his mere presence stopped Chelsea from performing.
I'm not sure that's how it works, though there may be a grain of truth in either extreme. A more plausible explanation might simply be that Guus Hiddink is a different manager with a different approach. The formation was the old familiar 4-2-3-1 and so was the cast, apart from Nemanja Matic making way for John Obi Mikel, but the game plan was different.
Diego Costa was less a target man parking himself up against the centre-back and more of a road-grader, opening up lanes with his movement and presence. The full-backs, particularly Cesar Azpilicueta, were given more licence to attack. Chelsea were also more patient in possession, and the likes of Oscar and Cesc Fabregas thrived with those marching orders. Against a side like Crystal Palace, who looked worn down even before kickoff and were coming off 0-0 draws against opponents (Swansea, Bournemouth) they really should have beaten, it worked a charm.
It's too early to say that Chelsea have turned a corner, but Sunday's win was confirmation that with the right game plan and with the handbrake off, this is still a heck of a team.
Salman speaks out on FIFA investigations
Bahrain's Sheikh Salman, one of the FIFA presidential candidates, gave an interview to the Italian newspaper Corriere della Sera in which he made a pretty salient point about the U.S. Department of Justice investigation and the way it has been reported in the media.
"What I find somewhat awkward, if not to say strange, is that the whole world is aware of who was arrested and why: the DOJ used public platforms very successfully to make that clear," he said. "At the same time, many of the world's mainstream media continue to speak about the 'FIFA scandal.' If not a single ranking person at FIFA (i.e., a top level employee or indeed any employee) was indicted by the DOJ for wrongdoing of any sort, then we might want to speak about what it really is: corruption scandals in the Americas unfortunately, above all."
Sheikh Salman obviously has his reasons for saying what he said. If you're a cynic, you can conclude that he doesn't want to alienate the voters who are (were?) on the FIFA gravy train and those who believe that the U.S. has a deeper vested interest in investigating the world's game.
So far, the DOJ has indicted people in football for alleged crimes that had little or nothing to do with FIFA. And these folks who are repeatedly referred to as FIFA officials are actually people who were elected by their confederations to represent them at FIFA. And the DOJ has not been shy about leaking information to the media, whether it's the time and place of imminent arrests or the identity of people in indictments who are then not identified as co-conspirators, like former secretary general Jerome Valcke.
If the DOJ thinks that's the best way to conduct its business and bring folks to justice, I'm all for it. But there's also a risk that the persistent bashing over stuff that's currently tangential to the institution that is FIFA (individual bribes, conspiratorial business arrangements) will be counterproductive. After all, neither the DOJ nor public opinion at large will choose the next FIFA president. It will be the 209 member nations, some of whom were quite happy with the status quo and some of whom may end up feeling like there's guilt by association.
Gabriele Marcotti is a senior writer for ESPN FC. Follow him on Twitter @Marcotti.