Jurgen Klopp talks sense, Michel Platini must convince, Euro success
Jurgen Klopp didn't just say all the right things in his first news conference as manager of Liverpool -- he said them in the right way.
He came across as genuine, while his predecessor, Brendan Rodgers, often seemed scripted. That may seem like an unfair characterization to some but, particularly in his latter times, Rodgers spoke in public like someone who had spent the previous few minutes revising in the company of the ghost of Dale Carnegie, author of "How to Win Friends and Influence People."
It shouldn't be that way. In a perfect world it shouldn't matter if managers communicate via the media to the fans in monosyllabic grunts. What they do and say on the training pitch -- and how it translates on matchdays -- ought to be all that matters.
But that's not the world we live in, and Klopp's mere presence has generated enthusiasm and vitality to a club that looked on its way to being stale. How long that afterglow will last remains to be seen but, for now, if you're a Liverpool fan, it sure feels good.
Klopp even sidestepped that most predictable of questions. Because we like our narratives simple and because, let's face it, plenty in and around Anfield fueled it, one of the overriding themes of the Rodgers regime was the tension, real or imagined, with the so-called "transfer committee."
Far from being a weird and exotic concoction, the "committee" was actually a process in which Rodgers was joined by a chief scout (Barry Hunter), a head of recruitment (Dave Fallows), the president of Fenway Sports Group (Mike Gordon), the club's chief executive (Ian Ayre) and the club's director of technical performance (Michael Edwards).
The idea was that decisions were taken collegially, with each member bringing expertise and knowledge from their specific area.
As a concept, it's how most clubs do business. If it fell flat during Rodgers' time, it wasn't because it was a bad idea -- if it was, nobody else would be doing it -- but rather because it was badly executed.
Anyway, Klopp's answer -- "I will have the first and last word on transfers" -- knocked that talking point on the head. He has always worked with scouts, a director of football and a big boss upstairs who controlled the purse strings.
Liverpool will be no different in that regard and this was his way of saying it.
Platini and UEFA face a difficult week
On Thursday, Michel Platini, the suspended UEFA president, will face representatives from each of Europe's 53 FIFA member federations. Their task is as simple as the execution is tricky.
If the countries back Platini for the FIFA presidency in next February's election and the FIFA ethics committee make his ban permanent or he fails FIFA's new integrity test for candidates or, worst-case scenario, he's formally charged by the Swiss attorney general's office, then there's a real risk that UEFA will have to back Prince Ali bin Al Hussein or another non-European candidate (not to mention, they'll lose their moral high horse along the way).
If they don't back Platini, they'll likely present a different candidate, one who almost surely will be weaker. In that scenario, the risk is losing out against a potential Sepp Blatter-endorsed candidate or maybe even Blatter himself, should he avoid a charge and suspension and change his mind about "laying down his mandate."
The accusations around Platini, in case you're not familiar, stem from the fact that, between 1999 and 2002 he worked full-time as a consultant for FIFA. At the time, Blatter had been just been elected president and was close to Platini.
In addition to his regular employment contract, Platini reportedly had what amounts to a verbal contract totaling an additional $2.1 million. Rather than invoicing for that amount when his work for FIFA came to an end in 2002 -- ostensibly because Blatter told him FIFA was low on cash, a claim refuted by the organization's own accounts -- he invoiced in 2011. Which raised eyebrows because that was around the time of a FIFA election that saw him decline the opportunity to challenge Blatter, who by then had become an adversary for the presidency.
Platini's best argument may be quite simple: if he was going to take a bribe, do you really think he would do it in such a foolish, ham-fisted way? For example, rather than taking money directly from FIFA's accounts, it would have been far more clever to get it via one of the many uber-wealthy types who would have an interest in seeing Blatter get re-elected. Or some billionaire could have paid Platini a few million to endorse a brand of potato chips or, indeed, given him a lucrative consulting contract. Neither would be difficult at all and, you'd think, that's precisely what you would do if you were looking for a bribe. And, in this FIFA scandal, it wouldn't be unheard of to just opt for a suitcase full of untraceable cash.
Further, if Platini was going to get the money direct from FIFA, would he not at least have gone through the trouble of drawing a fake contract after the fact? Or at least backdate his invoice to 2002? After all, he did declare the payment to the tax authorities. Would you do that with a bribe?
Whether UEFA's member nations buy that argument or whether they subscribe to the "hiding in plain sight" school of thought remains to be seen. What is pretty obvious is that Platini needs to be convincing. Otherwise, his race could end before it begins.
Let's hear it for the small nations
The expansion of the European championship to 24 teams continues to throw up compelling tales in qualifying. In addition to Iceland and Wales, now we've got Northern Ireland and Albania on their way to France next year.
But while the former have at least some household names -- in the case of Wales, two legitimate superstars in Gareth Bale and Aaron Ramsey -- the latter rank rather further down on the familiarity scale.
Paddy McNair is the only member of Michael O'Neill's most recent Northern Ireland squad who you will see in European club competition this season and he's only 20, with 22 minutes of top-flight football under his belt.
Albania have a few more but, let's face it, Etrit Berisha, Taulant Xhaka and Ansi Agolli don't generally come up in everyday conversation, unless you play a lot of FIFA 15.
The sheer enthusiasm these teams have created in their respective countries has made the expanded Euros worth it already. Plus, as we've seen in years past, having them at the Euros doesn't mean we're likely to witness any more 6-0 scorelines.
It's a credit to the Northern Ireland and Albania managers, O'Neill and Gianni De Biasi, as well as the players who've come together and shown that the whole really can be far greater than the sum of the parts.
Valdes' Man United tale is sad
If you buy Victor Valdes' version of what is happening to him at Manchester United, not only is he not being given a chance to play, he's being humiliated on a daily basis, denied a dressing room locker and made to train by himself, with the club going out of their way to make him feel an outcast.
And, from the club's perspective, they're paying huge amounts of money to a guy who contributes nothing to the team and whom the manager does not even want around.
We can debate endlessly about the rights and wrongs. There are rules about constructive dismissal so you assume that United -- a club as lawyered up as any around -- are staying on the right side of what the law allows. Valdes is quick to point out that he loves United and has no problem with anybody at the club ... except Louis van Gaal.
Mistakes have obviously been made but the bottom line is that this is a guy who was an automatic choice for Barcelona for 11 years, who won everything in sight and who is still just 33 years old.
Meanwhile, the guy who signed Valdes fell out with him after watching him train with the club for 10 weeks, which implies that both knew what they were getting into.
Any way you read this, it's a failure all around.
Time to shake up World Cup qualifying?
Both Brazil (2-0 away to Chile) and Argentina (2-0 at home -- ! -- to Ecuador) lost their openers in South American World Cup qualifying.
The results prompted a debate on ESPN FC TV about whether South America deserves more than its current allocation of World Cup slots (four guaranteed plus another playing off against the winner of qualifying in Oceania).
There's no question that CONMEBOL qualifying is unique: 10 nations play home and away against each other in a proper 18-game slog made even trickier by transatlantic travel for many players and extremes of altitude and climate.
Adding a slot would probably result in more meaningless games late in qualifying near the top of the heap (though age-old rivalries render few games meaningless in South America), while also depriving another confederation of a place.
Maybe the solution -- and this might be the subject of a more in-depth look in a future column -- is combining CONMEBOL and CONCACAF qualifying. In that scenario, you'd go from four-and-a-half slots for 10 federations and three-and-a-half slots for 35 confederations to eight for 45.
You might wonder why CONCACAF nations would agree to it, as it would make qualification much tougher. But in fact, for the United States and Mexico, it would offer the chance to play tougher opposition -- and therefore grow as national teams -- on a regular basis.
That's a choice similar to the one Australia made when it left the Oceania confederation for Asia. In the long run, playing Argentina and Brazil in competitive games would presumably make the U.S. and Mexico more competitive than beating up Guatemala and Trinidad and Tobago.
What's more, TV rights would become more valuable too, which in turn translates to more development money for all. It's just a thought, but one that merits further study.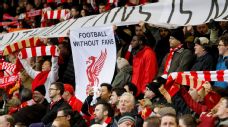 Messi's tax problems
I'm not a tax lawyer and, even if I was, I'm in no position to comment on whether or not Lionel Messi and his advisers broke any rules. The Barcelona star is accused of defrauding the Spanish revenue between 2007 and 2009 to the tune of $4.69m by creating dummy companies in Belize and Uruguay to exploit his image rights.
But there are two things that appear fairly obvious. One is that, for every very rich person, there will be a dozen "experts" offering him all sorts of loopholes and shelters to minimize his tax burden. Some will be legal, some illegal and many rest in that "grey area" where the legality ends up getting argued and fussed over by tax lawyers.
The other is that if Messi were an equally wealthy banker or real estate developer or financial trader and was facing similar charges, he wouldn't be in the headlines. He would be given the opportunity to settle his tax affairs quietly and with a certain degree of privacy.
Gabriele Marcotti is a senior writer for ESPN FC. Follow him on Twitter @Marcotti.