Nigeria's rising star Victor Osimhen deserves Best Young Player award
On Thursday night in Abuja, Nigeria, Victor Osimhen was named the Best Young Player at the CAF Player of the Year awards gala.
It was a fitting reward for the young starlet in a year which has seen him go from a complete unknown to a U17 World Cup winner, an African champion and the subject of sustained transfer interest from clubs across Europe.
Yet, it could all have been so different. A few weeks before the World Cup, as the Nigeria under-17s engaged in one final warm-up game against a local club in Abuja before heading out to the competition, Osimhen and most of the team performed awfully. Perhaps the only reason the young striker did not get booed off the pitch was because there were hardly any spectators -- the few present, mostly reporters, were anything but impressed.
In fairness, Osimhen was not alone. Half the team looked like they did not deserve to wear the green and white of Nigeria. Naturally, barbs were quick to fly. Head coach Emmanuel Amunike was accused of picking players for every reason but the most important: football. But the coach stuck by his choices for the final tournament.
And, as Osimhen galloped his way past defenders to set a new 10-goal scoring record in Chile and help the Golden Eaglets lift the trophy, there are few now who would doubt the talent and potential of the young striker.
Deceptively strong for a 16-year-old who looks like he would be blown away by the next gust of wind, Osimhen showed strength, quickness of both mind and body, plus lethal technique with some of his finishing.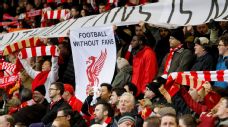 It all added to a potent cocktail of skills that proved too much for defenders to handle as he struck time after time to claim the Golden Shoe.
When he returned home, however, it was to face the usual scepticism of whether he could translate his form to a higher level.
It was not long before the opportunity presented itself. Granada's refusal to release Isaac Success to the Nigeria U23s for their Nations Cup and Olympic qualifying run opened a senior door for Osimhen.
It was one the youngster grasped, even if only with one hand. He did not score at the tournament, but his contribution was such -- with intelligent movement, pace, hustle and an eye for the creation of opportunity for others -- that head coach Samson Siasia already has him pencilled in for the 2016 Olympics in Rio.
Unsurprisingly, the hawks have been circling. Media reports have linked him with a multitude of European clubs, but he seems to have settled on a future in the German Bundesliga with Wolfsburg. "I have visited the team in Wolfsburg and with the promises the coach made to me when I visited the arena, I think Wolfsburg is my destination," Osimhen revealed.
This interest, and the clear and present potential for a mis-step, compelled Nigeria's newly-appointed sports minister Solomon Dalung to issue a warning to the Nigeria federation to ensure that moves by the country's young players were properly monitored.
Naturally, the NFF, who have spent their first year in office articulating youth development programmes, bristled. But they responded with polite, if exasperated grace, reminding the minister of their commitment to supervised youth development and progression.
Nigeria continue to produce talent at youth level, but with neither processes for progression nor development structures in place, these players are left to their own devices and usually end up with agents looking to place them as quickly as possible at the first European club to flash the euros.
Macauley Chrisantus, now 25 and playing in Greece with AEK Athens, was also a top scorer at the U17 World Cup, but has not made significant progress since. Stanley Okoro was dubbed "Little Messi" as he destroyed the field at the 2009 edition of the tournament, but his career has been more messy than Messi and he is now plying his trade on loan in Bulgaria.
The list goes on. Thankfully, the likes of Kelechi Iheanacho at Manchester City and even Ogenyi Onazi at Lazio are proof that Nigeria's young plater can do well if guided in the right direction by the right people.
Osimhen's talent suggests that he will be the next Iheanacho and not another Okoro, but he will need to keep his feet on the ground if he is to forge a successful career in Europe.
Colin Udoh is a Nigeria football correspondent for ESPN FC. Follow him on Twitter @ColinUdoh.