Dollah Salleh regrets Pahang red card in FA Cup final loss to Kedah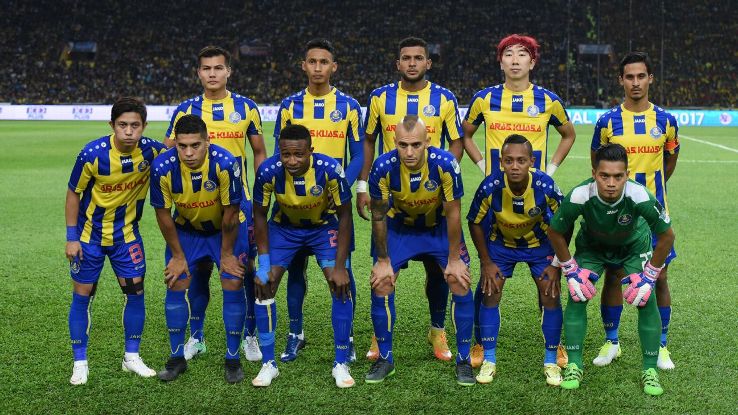 Pahang coach Dollah Salleh bemoaned the foolishness of midfielder Francisco Insa whose red card in the Malaysia FA Cup final proved to be a turning point as Kedah won 3-2 at Shah Alam Stadium on Saturday night.
The Spanish-born enforcer lost his cool in the first half, despite countless warnings from Dollah to keep his behaviour in check.
Insa, who confirmed his Malaysian citizenship earlier this year, received his marching orders for a reckless challenge on Rizal Ghazali in the 33rd minute.
He had earlier received a caution for another rough challenge on Syazwan Zainon.
"I know about his character, and so I warned him on numerous occasions to not be hasty in his tackles," Dollah said.
"But yet, it still happened. There was nothing we could do about the red card, and at the end the result wasn't on our side."
Insa had previously earned the wrath of national striker Safee Sali after kicking out at the veteran in a Malaysia Super League clash against PKNS FC in February.
Despite the sending off, Pahang stayed alive in the contest through goals from Heo Jae-won and Mohamadou Sumareh either side of half-time. They threw the kitchen sink at Kedah in the second half, but a shortage of manpower in the middle of the park left them exposed.
"I thought we played superbly in the second half. At one point, I didn't realise we were playing with a man down because we kept going at them. At the end, we came up short. It is a bitter pill to swallow," Dollah said.
"But the performance of my players has given me enough optimism to think that we are capable of still chasing for the league title."
Pahang captain Matthew Davies, meanwhile, couldn't hide his dejection as he reflected on the match.
"It was really disappointing to lose, given the way we played. The dressing room is a sad place at the moment, and I am not sure if we can pick ourselves up in time for the match against Selangor," Davies said.
"But we are professionals, so we will take lessons from this game, recover and prepare the best way we can."
Had the Elephants won a first trophy since 2014, Australian-born Davies would have been the youngest-ever captain to lift the Malaysia FA Cup at the age of 22.
Pahang won't have much time to dwell on their disappointment, with the clash against Selangor at Selayang Stadium looming on Wednesday night.
The Kuantan-based side are still in contention to challenge for the league title, sitting equal second with Kedah to trail leaders Johor Darul Ta'zim by six points.
Nicolas Anil is a former Malay Mail and Goal.com Malaysia editor/writer who appears on BFM Radio as a football analyst. Twitter: @nicolas_anil.