Cameroon's African Nations Cup hopes threatened by uncertainty
Time is beginning to run out if Cameroon are to appoint a new coach before their next matches in March which are qualifiers for the 2017 African Nations Cup.
It has always been a post fraught with political intrigue, but nevertheless it remains one of the top jobs in African football and there is never a shortage of prospective candidates.
Despite a shortlist made public in December and a whirl of speculation, there are now just two months left to get a man in place before back-to-back games against South Africa, first in Cameroon on Mar. 25 and then four days later in South Africa on Mar. 29. Thus far, there has been little sign of any movement.
The two continental giants will play both home and away in Group M of the 2017 ANC qualifiers in matches that are must-wins for South Africa and also key to Cameroon finishing top and going onto next year's finals in Gabon.
Cameroon have won their opening two qualifiers against Mauritania and the Gambia, needing a late winner from Vincent Aboubakar in both games to avoid the ignominy of being held by countries with little past success.
South Africa suffered much embarrassment when the Gambians held them at home in June and even more when they lost to Mauritania last September. It leaves Bafana Bafana effectively needing to win their last four group games to have any chance of overhauling the Indomitable Lions, who will be well aware of the potential backlash should they suffer defeat. Yet, Cameroon remain in a coaching limbo.
The quality of performance against both Gambia and Mauritania -- allied with a change in the administration in central African country -- led to Volker Finke not having his contract renewed.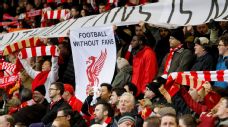 Finke had been a divisive choice, admired by the players for his innovative coaching methods but derided by pundits like Roger Milla. Cameroon's former World Cup hero still wields much influence in the country despite not holding a formal role in the game, and labelled Finke as yet another European coach who "brought nothing".
Alexandre Belinga was named caretaker coach when Finke left and took charge of the two World Cup qualifiers against Niger, which produced a routine if uninspired performance, much as had been the case throughout the year for the once-mighty Lions.
As things stand now, Belinga is set to continue even though he was not supposed to stay on. Meanwhile, just last month Cameroon's federation, FECAFOOT, made their requirements clear in a job advertisement posted to their website with applications to be submitted promptly to a Gmail address.
When Claude Le Roy, who has coached Cameroon twice already, quit his post with Congo unexpectedly towards the end of last year, there was flurry of speculation that the Frenchman would take the helm for a third time, but nothing has transpired and speculation has since shifted away from Le Roy to compatriot Alain Giresse, who is currently in charge of Mali.
The delay is unclear; usually there is a little muscle-flexing between the sports ministry and the federation over who has the final day, although that usually ends up with the government who pay the salary of the national coach and bankroll the team.
Sports ministers have tended to wield less influence than they used to when their tentacles would stretch all the way down to team selection. Cameroon's long standing president, Paul Biya, also has a keen interest. He famously ordered that Milla be selected to play at the World Cups in 1990 and 1994.
In recent times, sportswear firm Puma contributed to salaries and, with a long-standing contract, still have a strong monetary relationship with FECAFOOT. They are also always offering suggestions, topped by offers to help with the salary. Horst Widmann is the point man between the German company and Cameroon and through his influence this is how coaches like Winfried Schafer and Finke have ended up at the helm of the Indomitable Lions.
Schafer, now in Jamaica, took Cameroon to the ANC title in 2002, their last continental championship, when they edged Senegal on penalties in the final in Mali. It is now more than a decade since their last success and their dominant role in ANC history has since been overtaken by Egypt.
Even though Cameroon do sit comfortably atop the standings in ANC qualifying, a double defeat at the hands of South Africa would turn the group on its head and raise the prospect of the unthinkable; missing out on competing at the finals in neighbouring Gabon next January.
With all the uncertainty over their immediate future, the Indomitable Lions are leaving themselves open to just such a predicament.
Mark Gleeson covers African football for ESPN FC.